Sky's dish-less QLED Smart TV, Sky Glass, aims to streamline the Smart TV experience for the viewers. One of its highlights is the sheer wealth of streaming content available on the platform, not just Sky's own on-demand catalogue but access to Apple TV, Disney+, Netflix, Prime Video, YouTube and more. Then there's the usual lineup of UK catch-up TV apps, including BBC iPlayer, All 4, STV Player, and so on.
ITV's new streaming service, ITVX, is now also on Sky Glass, offering access to a massive catalogue of box sets and movies, the latest episodes of popular ITV programmes, live TV channels, and more. And the best part is that most of the content is free to stream – albeit with advertisements.
If you have a Sky Glass TV and are interested in trying out ITV's new streamer replacement, you're at the right place. This guide will tell you how to access and activate ITVX on Sky Glass step by step in an easy-to-follow manner.
What's different about ITVX from ITV Hub?
If you used the ITV Hub app on your Sky Glass before the update, you probably had noticed the small selection of fresh on-demand content or lack thereof on the catch-up platform. Well, ITVX changes that. The British broadcaster rolled out its new video-on-demand service in December 2022, with 10,000+ hours of ad-supported content – all ready to stream for FREE.
This includes thousands of iconic drama, comedy, and thriller box sets, an ever-evolving catalogue of blockbuster movies and documentaries, and the latest catch-ups of your favourite ITV shows, alongside new exclusives and originals every week from ITV and other content studios.
If you're a fan of linear programming, ITVX got you covered. It features a dedicated "Live" section from where you can tune into the live ITV 1, ITV 2, ITV Be, ITV 3, ITV 4, and CITV channel feeds, as well as 20+ "FAST" streaming-television channels re-running some of the best ITV shows non-stop. Moreover, you won't miss out on ITV News and the occasional live sports streams.
The most significant change over ITV Hub is ITVX's integration of the BritBox library, which is available to those who subscribe to the Premium tier. This monthly or annual subscription adds over 5,000 hours of additional content to the already expansive library and removes the adverts.
Related: Can you Get ITVx on Sky Q?
How to access ITVX on Sky Glass TV?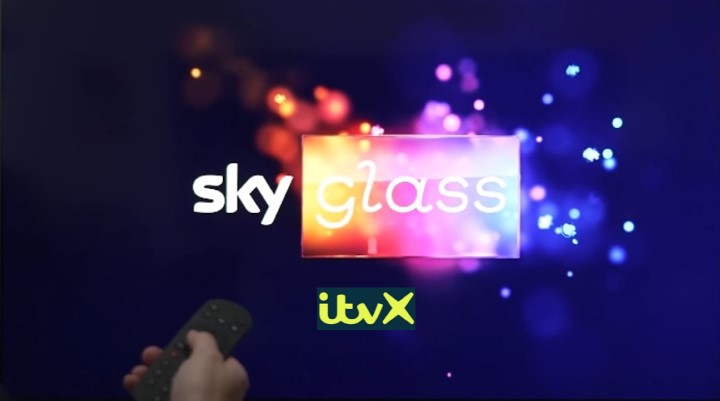 The ITVX app should already be accessible on your Sky Glass without requiring manual installation, provided the TV is connected to your broadband hub and router over Wi-Fi or Ethernet. And assuming your Sky Glass is up to date, you can access ITVX on Sky Glass from the Home screen. Here's how:
First, press the Home button on your remote control to go to the Home screen.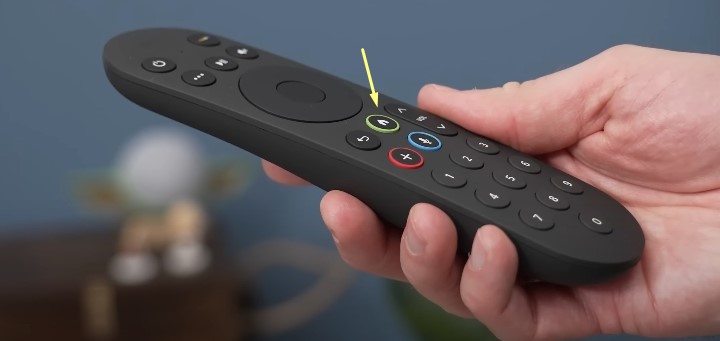 Next, press the Down button on the remote's navigation ring to scroll down to the "Apps" tile, then press the Select button in the middle to view all the apps.
Highlight the ITVX app tile and select it to open the streaming app.
Another easier way to launch ITVX on Sky Glass is using voice. Hold down the Voice button (microphone icon) and say "Open ITVX" to the remote. Or, with Sky Glass' hands-free voice control, simply say "Hello Sky", followed by "Open ITVX".
If you're looking for a pristine video quality and buffering-free experience, contact your service provider and upgrade to a high-speed broadband plan. However, your current 10-15 Mbps internet connection should be sufficient for streaming at 1080p, which is currently the maximum playback quality ITVX offers.
I still see ITV Hub. What do I do?
If you still see the older ITV Hub app, your Sky Glass is running an older software version. Follow these steps to run a software update:
Put your Sky Glass on standby.
Power it OFF from the mains by flipping the switch or unplugging the cord.
Switch your Sky Glass ON or plug it back into its power outlet.
Leave your Sky Glass powered ON for half an hour, then put the TV on standby
Switch it OFF at the mains and back ON again, followed by pressing the Home button on your Sky Glass remote.
Immediately, the Sky splash screen will appear on the screen as the Sky Glass powers up. It'll then begin installing the new software update.
How to Activate ITVX on Sky Glass?
ITVX is primarily an ad-supported streaming service, and you'll need to sign into the app with an account to access most of its live and on-demand offerings. The good news is that you can register for a free ITVX account from the itv.com website or the mobile app in just a few minutes. Whether you subscribe to Premium is ultimately upon you.
If you're on the website, click the Account icon at the top and then Register Now. Upon entering your email address, setting a password, and providing your personal details, ITVX will send you a mail for verification. Once you verify your account, use these instructions to activate ITVX on Sky Glass:
Launch ITVX from your Sky Glass Home screen.
Open the left-hand side navigation menu and click the Settings (cog) icon.
Select "Sign in", followed by "Sign in on another device". A code will appear on the screen, which you'll need for the activation.
From your phone, computer, or tablet, head to itv.com/watch/pair and sign in to your ITVX account (if not already logged in).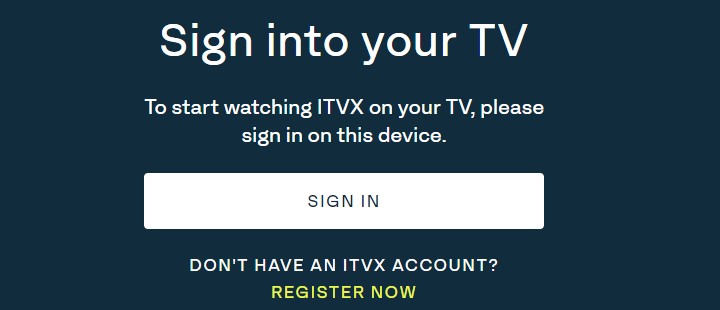 Input the code in the respective field and click Continue.
You're now logged into ITVX on Sky Glass! To start watching, pick your favourite programme from the ITVX app's Home page, explore the on-demand library from the Categories section, or tune into your favourite ITV channels via the "Live" TV guide.
Wrapping Up
ITVX marks a significant upgrade over ITV's former catch-up service, ITV Hub, in terms of the on-demand catalogue of box sets, streaming-exclusive content, video quality, user experience, and more.
Our guide to ITVX on Sky Glass TV should come in handy if you're looking forward to bingeing the latest ITV show everyone's talking about on social media so much. Fortunately, accessing ITV's new streaming app on Sky's internet-enabled TV is relatively straightforward, and you'll find the necessary instructions above.