Channel 4, the British free-to-air broadcaster, is replete with TV programmes from the United Kingdom, the United States, and beyond, which you simply can't afford to miss. But did you know that Channel 4 has its catch-up-on-demand streamer? You probably have heard of All 4, which is why you're here.
For those looking to catch the latest episodes of a Channel 4 drama as soon as they air, access the live channel stream, or browse through the archives for some classic titles and box sets, All 4 is the ultimate destination.
Besides Channel 4, All 4 carries content from its other sister networks. The diverse channel array offers an extensive streaming catalogue, from popular shows like The Handmaid's Tale, The Light in the Hall, Taskmaster, and The Great British Bake Off to sports coverage, indie flicks, and an ocean of music coverage.
The good news is you can get All 4 on LG Smart TV and enjoy all its streaming offerings. How, you ask? This guide goes down to the nitty-gritty, so continue reading to learn more.
All 4 on LG Smart TV: All You Need to Know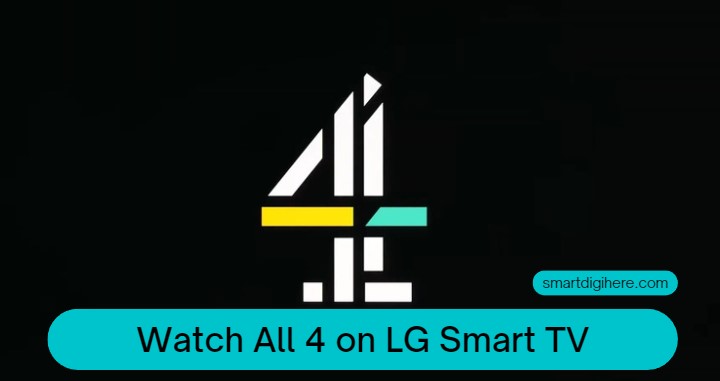 Like BBC and ITV, Channel 4 has its free video-on-demand platform, All 4, for all UK viewers. At the time of writing, the service streams over 1,500 homegrown and acquired titles across several genres. It includes over 200+ dramas, 130+ comedies, 250+ reality shows, and 150+ lifestyle programmes – alongside hundreds of critically-acclaimed films and documentaries.
This massive selection of TV shows, box sets, US dramas, and movies comes from not only Channel 4 and its sister networks (E4, More4, Film4, 4seven, etc.) but also renowned studios like Adult Swim, Walter Presents, VICE, and more.
All 4 provides ad-supported access to all their on-demand offerings, with logging in with a My4 account being the only requirement. You also have the option to sign up for All 4+. It enables interruption-free viewing across all compatible devices, including your LG Smart TV. Available as a monthly and annual plan, you may try it out for free for the first 14 days.
How to Install All 4 on LG Smart TV?
The All 4 streamer app is compatible with all LG Smart TVs from as further back as 2016, running webOS 3.0 or newer. Here's how you install it on your particular model:
Ensure your LG Smart TV has access to the internet over a Wi-Fi or wired connection.
Press the Home remote button to open the Home menu on your TV. On older webOS versions, it should bring up the launcher bar.
Select the Apps tile or LG Content Store in your apps list, then navigate to the Search menu (magnifying lens icon at the top)
Type "All 4" using the on-screen keyboard, hit the Search button, and select "All 4" on the search results screen.
It'll land you on the app's preview page with the description and screenshots. All that remains is to hit Install.
Once the "Application has been installed" pop-up notification, return to the Home menu or launcher bar and scroll to the right-hand side. There, you should see the All 4 app icon.
To move the streaming app to the front of your apps list, click the Edit App List option, select the "All 4" app icon, and use the remote's directional buttons to move it to your desired place.
How to Activate All 4 on LG Smart TV?
All 4 is primarily an advertisement-funded streaming platform. Therefore, accessing the latest catch-ups and on-demand titles requires users to register for and sign in with a My4 Account. The benefits of logging in include personalised suggestions and a watch list, plus you can resume playing a title right where you paused across any of your compatible devices.
If you have a My4 account, launch the All 4 app from your LG Smart TV's Home apps row, scroll to the left-hand navigation panel, and select My4. Then follow the on-screen instructions to log in with your credentials.
For those who don't have an account, visit channel4.com/register from your phone or PC web browser, enter your Email and create a Password, and click Next. After that, fill up the profile form with your personal information and click Next, followed by the Register button.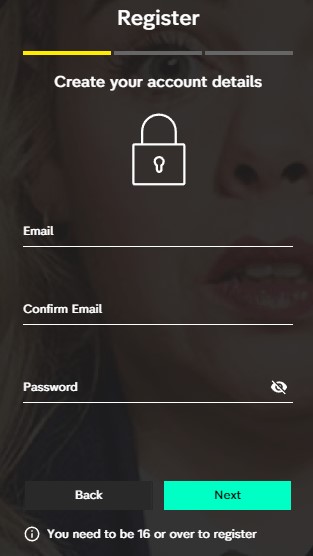 You should receive a verification mail from Channel 4 at the provided email address. Simply open it and click "Confirm my email address" to verify your My4 account.
To enjoy an ad-free experience, click the "Upgrade to All 4+" banner on the All 4 homepage. Then, choose between the Monthly or Annual billing cycle, select your payment method, enter your credentials, and complete your subscription purchase.
Read also:
Overview of the All 4 App on LG Smart TV
Launching the All 4 webOS app on LG Smart TV brings you to the Home page. It presents a curated lineup of titles tailored to your viewing preferences. The left-hand side navigation bar gives you access to the following:
From Categories, you can search for content by your favourite genres.
Box Sets offers a plethora of classic Channel 4 shows, perfect for late-night bingeing sessions.
From the Catch Up section, you can discover and play the latest episodes of Channel 4 programmes.
With A-Z, you can explore All 4's complete content catalogue sorted in alphabetical order.
Search lets you find programmes by simply typing the name of the title you wish to stream.
Most of All 4's streaming content also has Subtitles. You can enable it by clicking the "S" icon on the in-app player overlay. For films and series that support Audio Description, you can toggle so by selecting the AD button in the player.
Related Posts:
How to Watch All 4 on your LG TV (Video Guide)
Final Words
With All 4 on LG Smart TV, you can explore a sizeable library of on-demand TV shows, box sets, and movies from Channel 4, its sister channels, and third-party providers – all free with adverts. Plus, there's the All 4+ subscription offering a disruption-free experience.
If you have an AirPlay 2-enabled model, you could also get Channel 4's on-demand app on your iPhone, iPad, or Mac and cast the streams to your big screen without picking up the remote. A 5 Mb/s (or faster) internet connection will ensure optimal streaming.
Provided you have an older LG Smart TV, get a Chromecast receiver or an equivalent streaming media dongle that All 4 supports. The same applies if you have an LG-branded telly with no "smart" capabilities but does have an HDMI port.