Are you tired of paying for multiple streaming apps on your Samsung Smart TV to watch the content you want? Well, say goodbye to the hassle and hello to JioCinema – the free, one-stop streaming service that offers everything from movies, TV shows, and original web series to live sports and more.
With JioCinema, you can access a vast entertainment library from various regional languages – all from the comfort of your living room. Odds are you've had it on your phone and tablet before, but did you know you could also enjoy JioCinema's content on your big screen?
This guide will walk you through the steps to use JioCinema on Samsung Smart TV, so you can sit back, relax, and enjoy all its excellent content without a subscription!
What Does JioCinema on Samsung Smart TV Offer?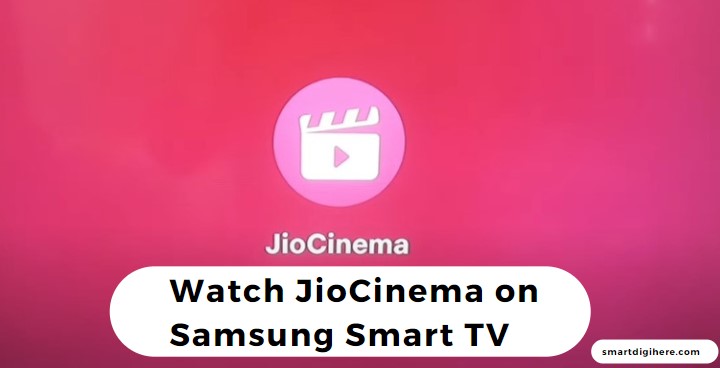 JioCinema on Samsung Smart TV offers a diverse range of entertainment offerings, including movies, TV shows, original web series, live sports, and match highlights.
With JioCinema, you can access over 1,00,000 hours of exciting content in many languages, such as Hindi, English, Tamil, Kannada, Marathi, Telugu, Bengali, Gujarati, Bhojpuri, Malayalam, and Punjabi, with the best of the latest and classic Bollywood and Kollywood hits.
In September 2022, JioCinema's merger with Viacom18 allowed the latter to migrate all its sporting content from Voot to Jio's ad-supported OTT platform, making it one of the best sports streaming destinations alongside Disney+ Hotstar.
JioCinema features an all-new sports tab where you can live-stream top sports content at no cost. It includes the FIFA World Cup, UEFA Champions and Europa League, English Premier League, Serie A, and other international/national soccer events – plus Indian Premier League (IPL), IPL Auction, and many more sports events across the globe.
One great thing about JioCinema is that you can stream select on-demand movies and shows and live sports content in up to 4K Ultra HD on compatible Samsung Smart TVs. Furthermore, you don't need a Jio SIM to access all that goodness, as JioCinema is available for both Jio and non-Jio customers.
How to Install JioCinema on Samsung Smart TV?
If you own a Samsung Smart TV manufactured in 2015 or later running Tizen 2.4 or above, you can download the JioCinema app and enjoy a vast catalogue of streaming content. Here's how you can get JioCinema on a 2022 Samsung Smart TV model:
Power on your Samsung TV and ensure it has internet access over Wi-Fi or Ethernet.
Press the Home button on your remote, navigate to the left of the navbar that appears, and select Apps.
Check the "Editor's Choice" or the "Video" app category to find the JioCinema app. Or, click the Search (magnifying glass) icon at the top and enter "JioCinema" using the on-screen keyboard.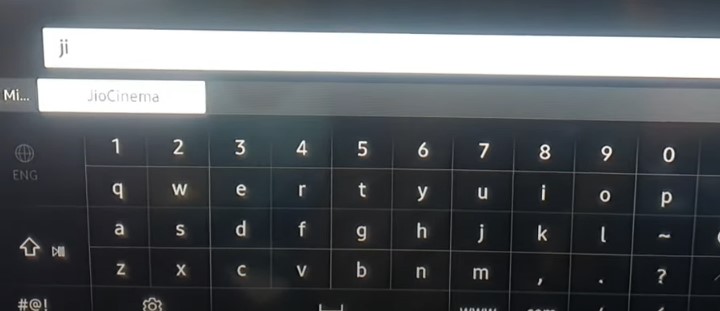 Now you'll see the JioCinema app details, screenshots, and ratings on the following preview screen. All you need to do is hit the Install.

Once the installation finishes, you can launch JioCinema on your Samsung Smart TV from the Apps menu. However, for quick access, you need to pin the app to the Home screen, for which we've also provided steps below.
Head to your Samsung Smart TV's Apps menu and scroll down to your list of downloaded apps.
Long-press the remote's Select button with JioCinema highlighted, then click Add to Home in the following menu that appears.
You can now return to the Home screen and launch JioCinema from the row of frequently used apps. To place it at the front of the list, long-press the Select button with the app selected, click Move, and move it along the row using the remote's left or right navigation keys.
Check Out: How to Block YouTube on Samsung Smart TV
How to Log into JioCinema on Samsung Smart TV?
While you can stream a sizeable selection of on-demand content on JioCinema without login, you must sign in with your mobile number to access the complete library, including live sports. As mentioned earlier, you don't have to be a Jio customer to enjoy its content. Therefore, follow the below instructions to log into JioCinema on your Samsung Smart TV.
Open JioCinema from your Samsung TV's Apps menu or your favourite apps row on the Home.
Move to the left-hand navigation bar and select Settings, then scroll down and click the Login.
Select "Login with Mobile", enter your 10-digit mobile number, and hit Continue.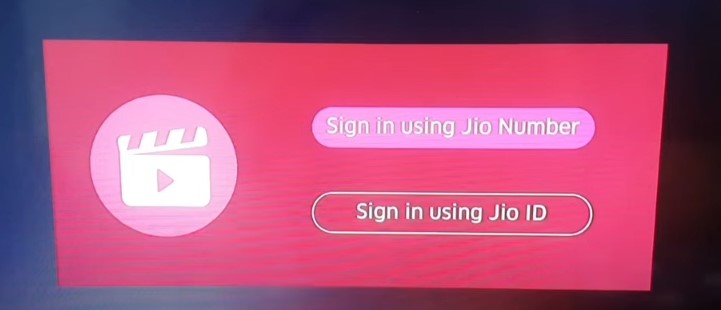 You should receive a 6-digit one-time password with a text on your mobile number. Enter the OTP and click Continue.
And now you've successfully signed into JioCinema on your Samsung Smart TV! You may now explore featured and curated content from the Home page, which adjusts dynamically based on your viewing preference.
Plus, the JioCinema TV app features individual sections for Sports, Movies, and TV Shows, within which lies an endless catalogue of live and on-demand programming.
When you pick a movie, show, or live stream, you can either hit the "Watch Now" button to start watching or select "Add to List" to add the chosen title to your watchlist, which is accessible from the Home page.
More Similar Guides
Final Words
Here we've discussed how to watch JioCinema on Samsung Smart TV running Tizen 2.4 or later. JioCinema provides a solid collection of movies and shows across various genres and languages. Simply download and log into the app on your big screen and watch your favourite content.
Although JioCinema auto-adjusts streaming quality to your internet speed, we recommend that you have a minimum internet speed of 2 Mbps or higher. For select live and on-demand content available in 4K, you're looking at a 20 Mbps or faster connection.