There's a multitude of services dominating the Indian over-the-top streaming market. And with the ever-growing popularity of web series, subscription prices have also increased a fewfold. In this realm, JioCinema, initially released with the public launch of Jio in 2016, manages to stand out with its free, ad-supported streaming offerings.
JioCinema, exclusive to only Jio customers not too long ago, is now free to access for all users irrespective of their mobile network. The good news is you can also get the app on the big screen in your living room, including the excellent value-for-money Android TVs Xiaomi has been launching under its two well-known sister brands, Mi and Redmi.
Want to know what the streaming platform offers and how to get JioCinema on Xiaomi, Mi, or Redmi Smart TV? This guide is for you. Continue reading to learn more.
What's JioCinema?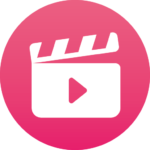 Chances are you've streamed content from JioCinema on your phone or tablet earlier. It's Jio's foray into the digital television sphere to provide the best of entertainment to the masses. The content catalogue includes a wide selection of movies, TV shows, web series, documentaries, and music videos.
Some of JioCinema's notable third-party content partners include ALTBalaji, Eros Now, Hoichoi, Paramount Pictures, Sony, Sun NXT, Shemaroo Entertainment, Viacom18, Zee Entertainment, and others.
This diverse library of aggregated content ensures viewers can stream movies and shows in their preferred languages, including Hindi, English, Bengali, Bhojpuri, Kannada, Malayalam, Marathi, Punjabi, Tamil, and Telegu. Dubbed content is also available.
Does JioCinema Also Have Live Sports?
On-demand films and series aren't the only things JioCinema provide. The service occasionally hosted live streams of anticipated sporting events for free. However, with Viacom18 shifting all its sports streaming rights from Voot, JioCinema is now one of the prime destinations for sports fans.
JioCinema features a dedicated Sports section offering live streams, on-demand replays, highlights, scorecards, and short clips for big cricket and football events. It includes the Indian Premier League (IPL), International ODIs, FIFA World Cup, U-17 World Cup, UEFA Europa League, Champions League, English Premier League, and Liga Serie A, plus basketball, tennis, and much more.
Features of the JioCinema TV App
Experience over 100,000 thrilling hours of movies, originals, and videos on JioCinema.
Catch the latest sports action live with match replays, highlights, interviews, and more.
Select content, including live sports, is available to watch in up to 4K (2160p) resolution, with options for quality selection.
Pick up where you left off on your phone or tablet and resume your viewing experience on the big screen.
With Chromecast support, cast your favourite movies and shows onto your TV screen without picking up the remote.
It's also worth noting that JioCinema is free for everyone, including Jio and non-Jio (e.g., Airtel, BSNL, Vi) users. While logging in may not be necessary, linking your mobile number unlocks tailored recommendations, a watchlist, and the option to resume playback across compatible devices, including your Mi / Redmi / Xiaomi Smart TV.
Check Out: OnePlus TV Common Issues & Fixes
How to Install JioCinema on Xiaomi / Mi / Redmi Smart TV?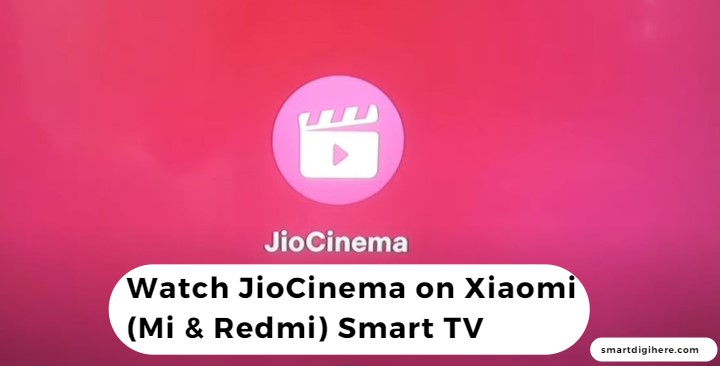 JioCinema supports Android TVs, meaning you can install it easily on your Xiaomi, Mi, or Redmi-branded Smart TV, as well as the Mi Box and TV Stick via its built-in Play Store. Perform the following instructions if you don't know how:
Hold the Home button on your TV remote to access your Apps menu.
Find and select Google Play Store from your apps list.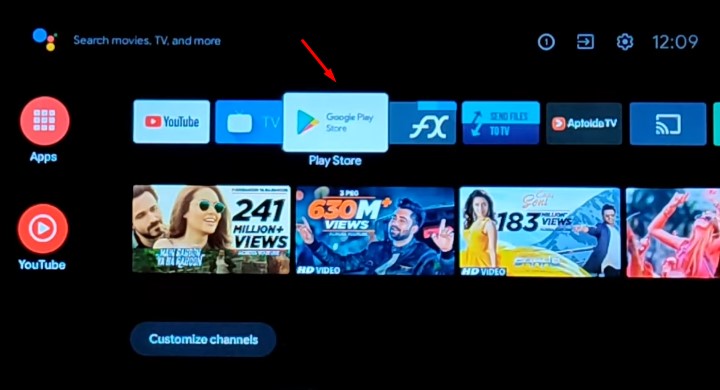 Navigate to the Search (magnifying glass) icon at the top of the Play Store home page.
Use the on-screen keyboard to enter "JioCinema", then choose the matching result from the search list.
On the preview screen where you see the JioCinema app's description and screen, hit the Install button.
To open JioCinema, go to your Apps screen (see Step 1 above), scroll to the bottom, and click the matching app icon.
If you wish to add it to your "Favourite apps" row on the Home screen, highlight JioCinema in your apps list, press and hold the Select button on the remote, and select Add to Favourites among the options. You may also choose Move to place the app in your preferred location.
Related: Watch JioCinema on Samsung Smart TV
Install JioCinema Remotely on Your Mi TV
Assuming you use an Android phone or tablet linked to the same Google account as your Mi or Redmi Android TV, downloading JioCinema on it is even simpler.
Open the Play Store on your mobile device and search for the JioCinema app from the top search bar.
You should see a small down-arrow icon next to "Install" on the app's info page. Tap it, choose your Xiaomi Android TV, and hit Install.
If your TV's powered on and connected, JioCinema should start installing in a few moments. Otherwise, it'll begin the next time you turn your TV on.
Using JioCinema on Xiaomi / Mi / Redmi Smart TV
JioCinema features an intuitive user interface that's straightforward to navigate with the Mi Remote. Opening JioCinema for the first time leads users straight to the Home page, which lists featured and curated titles under different categories and changes dynamically based on what the user watches.
Moving onto the left side of the JioCinema app brings up the navigation menu. It consists of the following sections: Home, Sports, Movies, and TV Shows. Those looking to revisit a specific film or show on JioCinema can also use the Search function.
JioCinema's 'My List' feature is your personal customised queue for movies and TV shows. It allows you to add endless titles to your list and access them seamlessly across all your devices. All you have to do is choose the content and click Add to List.
If you wish to log in to the JioCinema app on your Mi, Redmi, or Xiaomi Smart TV, use these steps:
Open the left-hand navigation panel and select Login at the top.
On the following screen, click where it says, "Login with Mobile".
The option for logging in from another device is still in development, at least at the time of writing.
Carefully input your 10-digit mobile number in the required field and click Continue.
Enter the one-time password (OTP) received on your mobile number, then Continue.
That's how easy it is. You're now a few clicks away from watching your favourite film, series, or sporting event on JioCinema. Access your preferred content from the different categories or pick the title from the app's Home page.
Additionally, JioCinema is integrated into Xiaomi's PatchWall interface, which you can access from your TV's Home screen or by pressing the PatchWall remote button. If you pay for other OTT streaming subscriptions, this should streamline your on-demand experience.
Cast JioCinema Onto Your Xiaomi / Mi / Redmi Smart TV
You may have noticed Chromecast support when going through the features of the JioCinema app above. Since nearly every Mi, Redmi, and Xiaomi Android TV has Chromecast built-in, you can use the JioCinema mobile app (Android | iOS) to cast whatever you want to watch on your TV without installing the TV app or picking up the remote once.
Once you confirm your mobile device and smart TV is on the same home internet connection (over Wi-Fi or Ethernet), follow these steps:
Launch JioCinema on your phone or tablet.
Tap the Cast (box with three bars) icon at the top-right corner next to the Search (magnifying glass) option.

Choose your Mi, Redmi, or Xiaomi-branded Android TV from the list of devices.
When connected successfully, select the content you wish to stream. It should play back on your big screen. You can use your mobile device as a remote to control the playback and adjust the volume and video quality.
Similar Articles
Conclusion
That's all we have regarding how to watch JioCinema on a Xiaomi, Mi, or Redmi Smart TV. It's worth noting that all three brands fall under the same big umbrella of Xiaomi and run the same Android TV software with PatchWall integration. Therefore, all the steps and instructions in this guide will apply to your particular model.