The Premier League is the crème de la crème of men's English football leagues. With the 2023-24 EPL season well underway and some exciting games lined ahead, you may wonder how to catch up with the top flight on your Samsung TV. Fortunately, there are many ways to watch the Premier League in the UK, the US, and other countries.
Welcome to our ultimate guide on how to watch the Premier League on Samsung Smart TV. Whether you're a die-hard fan of Arsenal, Chelsea, Manchester United, Liverpool, or any other team, we'll tell you all about the streaming services offering EPL coverage and more possible ways to catch the matches on your Samsung telly.
So, grab a snack, put your legs on the couch, and cheer for some English football action! With this guide, you'll never miss a match again. So, let's get started!
Where to Watch Premier League on Samsung TV in the UK?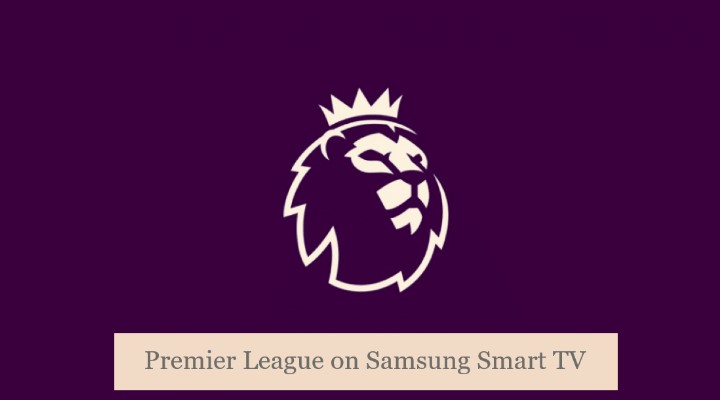 TNT Sports, Sky Sports, and Prime Video – the three following providers have split the coverage rights to the Premier League between them throughout the 2024-25 season.
Unlike TV networks in the US, where all ten games go live every weekend, UK football fans have access to only an average of three, with 200 out of 380 matches airing across the three partner networks.
Fixtures with a 15:00 kick-off on a Saturday come under the "Closed Period" under UEFA Article 48 legislation, during which no football matches are broadcast on TV to resolve lower match attendances at an amateur and professional level.
Therefore, if you don't want to miss out on the rest of the games, you may want to subscribe to any of the following options:
TNT Sports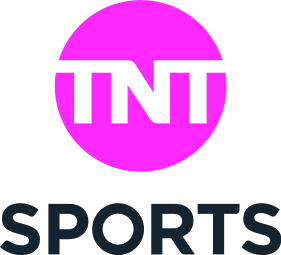 Formerly BT Sport, TNT Sports is home to 52 Premier League fixtures for the 2023-24 season. If you use a BT TV, Sky Q/Stream, or Virgin Media box with your Samsung TV, there are select packages and bundles you can add to your existing plan and watch TNT Sports' EPL coverage. Consult your provider's website for more details.
If you own a Samsung UHD TV and a 4K-enabled set-top box, you can even tune into TNT Sports Ultimate or TNT Sports HDR to experience English football at a pristine Ultra HD quality with Atmos surround sound.
Don't have a dish? TNT Sports is also streaming on Discovery+, the all-in-one destination for premium on-demand lifestyle and infotainment titles and live sports. A Premium subscription is all you need, then sign into the Discovery+ app on your compatible Samsung television.
Our guide to watching TNT Sports on Samsung Smart TV provides step-by-step instructions. iPhone and iPad owners with an AirPlay-enabled Samsung TV on the same home network can also use the Discovery+ mobile app to cast the live/on-demand Premier League streams.
Assuming you were paying for BT Sport Monthly Pass before, visit bt.com/sport/discovery-plus to activate your access to Discovery+ Premium at no extra cost. It also applies to former BT Sport subscribers via BT, Sky, and EE.
NOW in Ireland, Sky's subsidiary streaming TV alternative, offers TNT Sports with its Sports Extra plan. It also carries the Premier Sports channel, which has exclusive broadcasting rights for 53 Premier League matches in the country.
The NOW app is compatible with 2016 Samsung Smart TVs and newer sets. Adding NOW Boost to the subscription also grants streaming access to football games in Full HD.
Sky Sports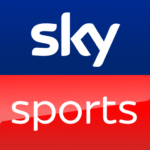 Among the three EPL partner networks in the UK, Sky Sports has won the bid for the highest number of Premier League fixtures – with 128 games from the 2023-24 season alongside a bevvy of highlights and analysis content.
If you pay for a Sky TV connection that doesn't include the sports channels, you'd want to add the Sky Sports channel package, plus throw in the BT Sport package to your current contract or rolling plan to watch English football on your Samsung TV.
Moreover, with a compatible 4K Samsung TV with a Sky Q box or Sky Stream puck connected, you can catch up with Sky's Premier League broadcasts in up to 4K HDR. However, you'll also need the Sky Q experience pack or the Sky Ultra HD and Dolby Atmos pack.
Don't want to go down the traditional route? There's the NOW Sports Membership too. It gives you access to 11 Sky Sports channels for all-around sports coverage, including Premier League. As mentioned earlier, any Samsung Smart TV manufactured in 2016 or later is ready for streaming from the NOW app.
Prime Video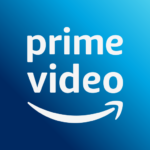 Your favourite on-demand streaming service has the licencing rights to stream 20 Premier League matches from the 2022-23 season. If you already pay for Amazon Prime Video and aren't eager to shell out more on a Sky, BT, or NOW plan, that'll do.
And if you're lucky enough to be eligible, you can sign up for the 30-day trial and watch Prime Video's upcoming EPL streams on your Samsung Smart TV for free.
Where to Watch Premier League on Samsung Smart TV in the US?
Premier League has a massive influence overseas too. US soccer fans can rejoice as NBC Sports has rights to all 380 fixtures of the 2023-24 Premier League season. They've even acquired the rights to every upcoming season till 2028.
NBC has split the broadcast schedule among the local NBC station, CNBC and USA Network channels, and the network's own streaming service, Peacock.
If you don't pay for cable or satellite anymore, get the Peacock app on your Samsung Smart TV and subscribe to Peacock Plus or Premium plan. Another option to tune into the EPL matches airing exclusively on NBC's linear channels is to opt for a streaming television service, fuboTV, Hulu with Live TV, Sling, or YouTube TV, for example.
For those looking to stream the Premier League in 4K, consider fuboTV or YouTube TV. You can either go for fuboTV's Elite or Premiere package (200+ channels, 1000-hour DVR, and up to ten simultaneous streams per household) or add the 4K Plus add-on with the Base YouTube TV monthly subscription to stream the upcoming match-ups on NBC Sports 4K.
Don't care about 4K and other benefits? Sling TV's Sling Blue is one of the most affordable streaming television plans with a solid mix of 41 channels, including NBC and USA Network. It even gets you 50 hours of cloud DVR recording and up to three simultaneous streams.
For the Hispanic audience, select Premier League are also to air on NBC's Spanish-language channels, Telemundo and Universo. Here are all the OTT streaming TV plans bundling the following networks:
fuboTV (Pro, Elite, Premiere)
Hulu with Live TV (Universo with Español Add-on)
YouTube TV (Universo with Spanish Plus Add-on)
Where to Watch Premier League on Samsung TV in Other Countries?
English Premier League is as popular of a football event in Canada as in the US and the UK. Canadians can enjoy all 380 matches of the 2023-24 Premier League season and the two consecutive ones through 2024-25 with fuboTV's Essentials plan. It's available on a monthly, quarterly, and annual billing cycle.
Aussie soccer fans can stream all the Premier League match-ups on their Samsung Smart TVs (2017 models or newer, running Tizen 3.0 or above) via Optus Sport. New Zealanders may opt for a Sky Sport Now membership to access all the EPL live and on-demand streams.
Disney+ Hotstar is the official Premier League 2023-24 streaming partner in India. The Super and Premium plans offer live access to the upcoming games, though you can watch the highlights and replays of previously played matches for free. Select match-ups are also to air in regional languages. Check out our guide on how to install Disney+ Hotstar on Samsung Smart TV.
Full-time: Enjoy Premier League on Samsung Smart TV
That's how you watch Premier League on Samsung TV online, wherever you are, with or without a cable or satellite connection. As we've highlighted, plenty of streaming services cover the top flight of English football in different countries.
Obviously, we can't outline all of them, but one thing we know for sure: there's at least one over-the-top service in your country streaming the Premier League, and it's likely compatible with your Samsung Smart TV. If you have an older model, a cheap streamer device like a Fire TV, Roku, Chromecast, or an Android TV box should do the trick.