The Premier League is England's top professional football (or soccer, as the Americans say) league, also one of the most-watched and followed sports leagues worldwide. Airing across over 200 countries, it's a global sporting phenomenon.
The competitiveness, showing of diverse talents, and relentless action are the core pillars of the league's popularity. Some of the most iconic and successful football clubs participate in the Premier League, known for their passionate fanbases and rich histories.
Last season, Manchester City secured a treble win in Premier League, Champions League, and FA Cup, cementing their dominance. Arsenal aims to challenge after a close finish last season, with Liverpool seeking a resurgence. Man United, Newcastle, Chelsea, and Tottenham vie for the top four, while Brighton and Aston Villa eye the Champions League.
As a new Premier League season kicks off, a wave of anticipation surrounds the journey ahead, promising fresh hurdles to overcome and victories to celebrate for the participating clubs and players.
With that comes the excitement and thrill of catching all the goals and rivalries right from the comfort of your living room, and our guide aims to fulfil that. Below, you'll find everything about the various ways to watch Premier League on Roku.
Where's Premier League Airing in the UK?
Sky Sports and TNT Sports have the right to air the Premier League in the UK, with Amazon exclusively streaming two rounds of games in December on its Prime Video platform. It's to continue throughout the 2024-25 season.
Regrettably, UK football fans can't watch all 380 matches live due to blackouts. Roughly 200 will be airing across the three broadcasters. Sky Sports remains the go-to destination for Premier League coverage with 128 games, followed by 52 on TNT Sports and 20 on Prime Video, over the course of the season.
Where to Watch Premier League on Roku?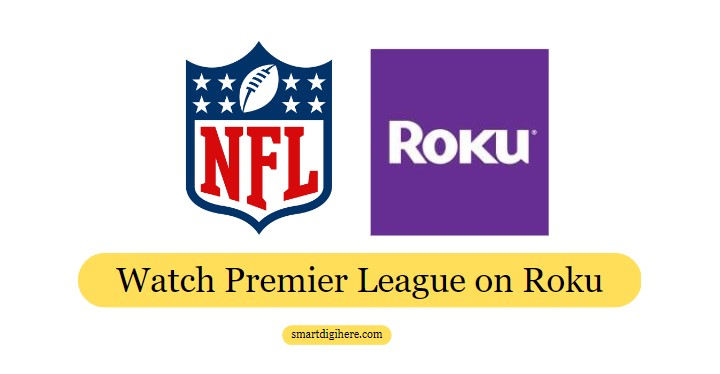 Right off the bat, you've got plenty of options to catch the Premier League live on Roku, starting with Sky's NOW streaming service.
Enjoy Premier League via NOW on Roku
Besides subscription passes for on-demand TV shows and movies, NOW offers a monthly Sports Membership, which allows streaming access to 11 Sky Sports channels, including Sky Sports Premier League and Sky Sports Football.
And aside from English football, you get so much to watch on the rest of the channels, including rugby, cricket, golf, motorsports, and more, plus on-demand replays of recent events to catch up with. There's also a Day Membership giving you 24-hour access.
With the Sports Month Membership comes a 7-day trial for NOW Boost, which lets you enjoy Sky Sports' Premier League coverage in Full HD (at 50 FPS), with DD 5.1 surround sound and zero ads when watching on-demand replays. The add-on upgrade costs £6 a month, boosting the streaming allowance to up to three devices.
The NOW app is available on all Roku TV models from Hisense and other brands, as well as every Roku box and streaming player.
Catch Premier League via Discovery+ on Roku
As most of you are aware, BT Sport has undergone changes recently, now operating as TNT Sports under Warner Bros. Discovery. The good news is all its sports coverage, including the 52 Premier League matches, is easier to stream on Roku than ever, thanks to Discovery+.
TNT Sports comes with the service's Premium plan, the costliest of its three subscription tiers. Apart from Premier League, you gain access to the UEFA Champions League and Europa League games, plus Premiership Rugby, MotoGP, UFC, WWE, boxing, etc.
The plan carries everything the Standard (formerly Entertainment & Sport) tier bundles, so more live sports from Eurosport, i.e., tennis, motorsports, cycling, snooker, and the Olympic Games Paris 2024. And, of course, you can stream from Discovery's sizeable on-demand catalogue and live channels.
Discovery+ is compatible with most Roku TVs and streaming players, with support for streaming from an iPhone or iPad via AirPlay on compatible models. Note the app's interactive timeline markers for Premier League live streams works on Roku.
Catch Premier League via Prime Video on Roku
Prime Video is the exclusive streaming home to 20 Premier League matches this season (including the Boxing Day schedule), accessible to all Prime members in the UK (England, Scotland, Wales, and Northern Ireland) at no extra cost.
Full replays and highlights are available on-demand the day after the matches for seven days. You can switch between full commentary and alternate stadium audio, toggle subtitles, and check real-time stats, team lineups, and highlights during an ongoing Premier League match.
Eligible users can sign up for the 30-day Amazon Prime free trial or the standalone Prime Video subscription to live-stream the games via the Prime Video app.  A select number of matches will be available in 4K, assuming you have a compatible Roku device with an Ultra HD television.
While most Roku players and TVs are supported, 2014 and earlier models (except for Roku 3) won't work.
Note for ROI Residents
Discovery+ and Prime Video don't offer Premier League streams in the Republic of Ireland. However, with NOW's Sports + Sports Extra Bundle, Irish fans can stream EPL on the Sky Sports and TNT Sports channels. The bundle also carries Premier Sports, giving you access to 53 additional Premier League matches.
How to Watch Premier League on Roku?
As you can see, you must get all three subscriptions if you're looking for optimum Premier League coverage in the UK. Whether you go with all of them or not, catching every moment of English football action on Roku is straightforward.
Once you sign up for a NOW Sports, Discovery+ Premium, or Prime Video subscription from your phone or computer, download the respective streaming app(s) on your Roku device via the Channel Store.
The Channel Store is accessible from the Roku mobile app or the channelstore.roku.com website, though you can also add the streaming apps directly from your Roku player or TV using these steps:
Navigate to the Streaming Channels or Store section from your Roku Home screen.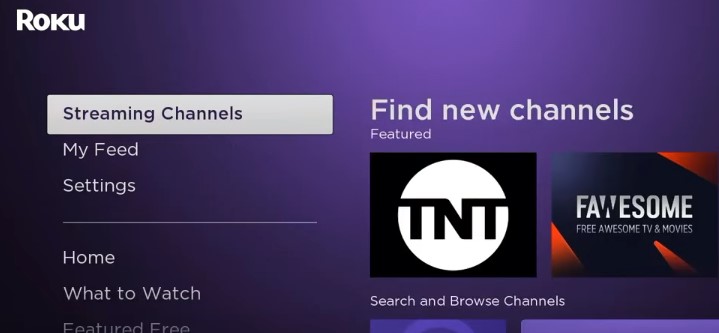 Browse the Channel Store catalogue or head to the Search Channels menu to find the NOW, Discovery+, or Prime Video.
Once you're on the app's preview page, select Add Channel. Enter your Roku PIN if required.
With the streaming app added to the channel grid on your Roku Home screen, open it and follow the on-screen steps to sign in with your account details. It may involve using another device or typing in the credentials with your remote.
Once logged in, simply navigate to the Sports section of the respective streaming app or use its Search function to find the Premier League streams. Note your Roku device must have access to a 10 Mb/s or faster internet connection to provide an uninterrupted live football viewing experience.
Watch Premier League on Roku in Other Countries
US soccer fans can watch 175 out of 380 matches from the English Premier League season exclusively on Peacock. Its monthly Premium plan is all you need to enjoy your favourite club's matches, plus a massive library of movies and shows on the big screen. An upgrade to Premium Plus also gives you access to the EPL broadcasts on your local NBC station.
For the other half of the Premier League season airing across NBC, CNBC, and the USA Network, a subscription to a streaming TV service is your best bet, with add-ons for access to Spanish-language telecasts of English soccer on Telemundo and Universo.
Hulu + Live TV is our favourite, not just because it carries every NBCUniversal channel (alongside 90+ stations) but also for its inclusion of ESPN+ at no extra cost. The latter is where you can catch the EFL Championship and FA Cup games. You can also check out Sling TV for its more affordable plans alongside YouTube TV and FuboTV.
Provided you already get NBC and the other channels airing the Premier League with your existing cable or satellite TV provider, you may use your provider credentials to log in to the NBC Sports Roku app to catch the matches live.
If you're in Canada, the good news is FuboTV has exclusive streaming rights for all 380 Premier League matches. Once you sign up for its monthly, quarterly, or annual plan, it's a matter of logging into the FuboTV Roku app and tuning in to the live streams on match days.
Related Articles:
Last Whistle
The English Premier League (EPL) continues to evolve, where every season unveils fresh narratives, tests, successes, and heartbreaking losses for the clubs and players engaged.
Whether you're a die-hard supporter or a newcomer to the football action, you too can immerse yourself in the heart-pounding matches and unforgettable moments that define the Premier League on Roku from the comfort of your own space.
We hope our guide helps you with that, but feel free to drop your queries and feedback in the comments. Also, check out the complete league schedule on premierleague.com/fixtures so you don't miss out on your favourite teams' plays.