The following guide will show you 3 different ways to block ads on android TV.
Ads get annoying and pesky enough when browsing the web, let alone on smart TVs. Having an Android TV connected to the internet is a blessing and a curse. You can stream the hottest TV shows and blockbuster films on your favorite platforms but also get flooded with intrusive adverts when watching YouTube or using a web browser or free streaming app.
Fortunately, ad blockers for Android TV exist in at least some capacity. It should be a must-have for those who want to remove advertisements from popping up on their big screens and causing disruptions. There are several ways to block ads on Android TV, some of which we'll discuss in this guide in detail.
How to Block Ads on Android TV (3 Ways)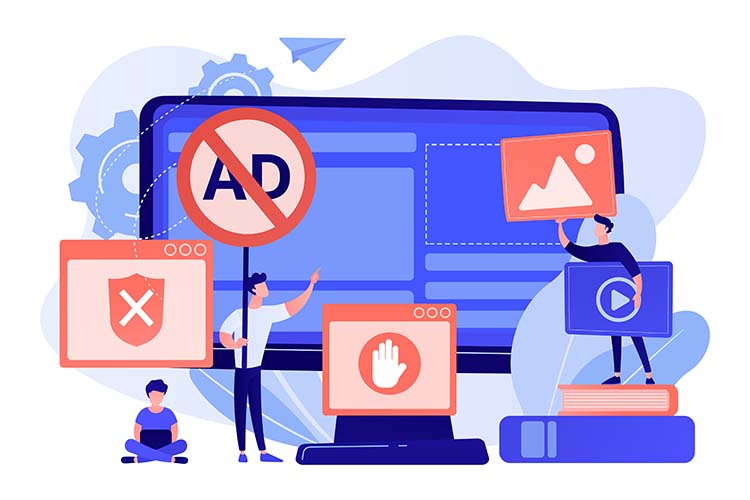 1. Install Blokada on Your Android TV
Blokada has been a popular and effective ad-blocker for Android phones, tablets, and even iOS devices until recently, with newer versions locking features behind a subscription paywall, frustrating the loyal user base.
Fortunately, you can still download the older version of Blokada, particularly V4, and sideload it to your device. It's the version that works the best on Android TV, unlike the V5 and V6, which don't have Android TV-specific support.
Since you can't install Blokada from your Android TV's Play Store, you'll need to rely on sideloading instead. Here's how:
Use your preferred browser on your computer and go to blokada.org, Blokada's official site.
Scroll down to the "Download Blokada" section and click the green "Blokada 4 .APK" button.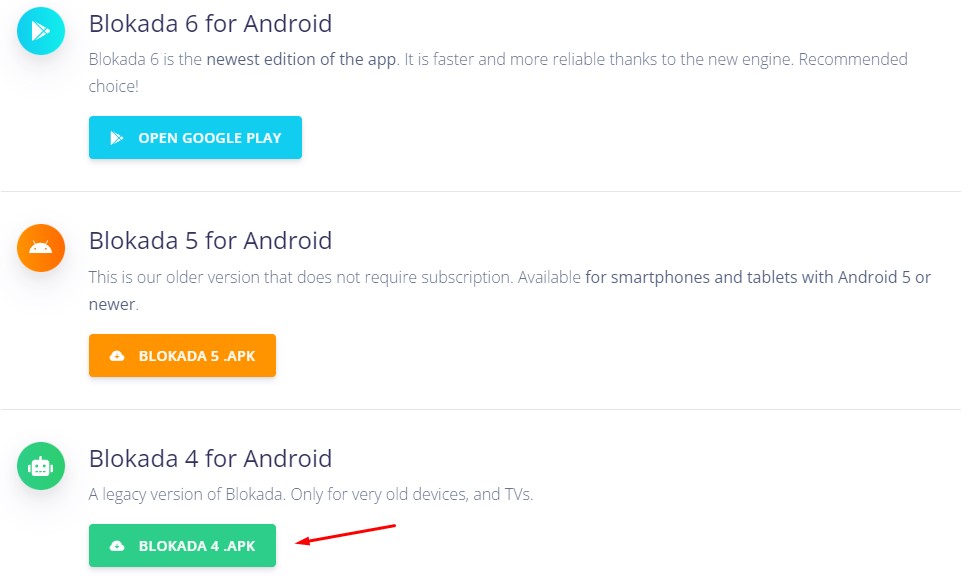 Next, transfer the blokada-v4.15.0.apk file from your Downloads folder to a USB flash drive.
If you have an Android phone, you can download the APK file and move it to a pen drive using a USB OTG adapter; no PC is required.
Insert the thumb drive into one of the USB ports on your Android TV device. You can use a file manager app to navigate to the external storage.
We'll use FX File Explorer for this process, which you can install from the Play Store. However, feel free to use other apps.
In the external storage directory, select and click the blokada-v4.15.0.apk file. Then, click Install to continue.
If it blocks the installation, click Settings, select Unknown sources, and choose FX File Explorer or the file manager app you used to open the APK file.
Upon successful installation, click Done to close the installer. You can also remove the USB drive from your Android TV device.
To launch Blokada, go to the Apps tab from the top of your Android TV Home screen, scroll down to the bottom of the list, then click the Blokada app tile.
Read – Setup Jellyfin on Google TV
Setting up Blokada on Android TV
Activating the Blokada ad blocker on your Android TV is straightforward. On the main Blokada screen, highlight and click "Ad blocking." You should see the "Blokada is paused" message on the next screen. Click it to activate the ad blocker. Accept the VPN connection request if prompted.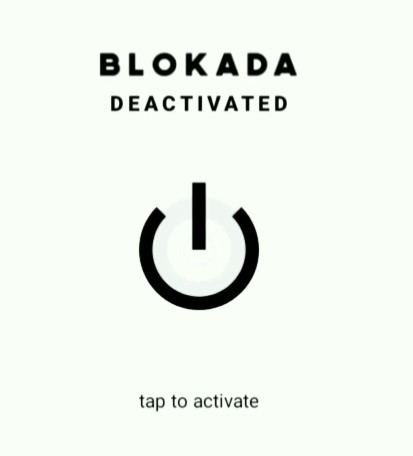 And that's all you have to do. You can further fine-tune the ad blocker from the "Ad blocking" page, i.e., choose lists to use for blocking, add exceptions, and set your own rules. You may also enable experimental features and explore more advanced options from the "Ad blocking Settings" menu, though you're better off with the default configuration.
Besides ad blocking, Blokada offers additional privacy features such as DNS and VPN Tunneling. The latter requires users to pay for a subscription, though the app auto-creates an account on the first run.
If you don't want Blokada to auto-launch on startup, navigate to the burger (≡) menu, scroll down and select App Settings, and then ensure "Start on boot" is turned Off.
Recommended reading:
2. Use SmartTubeNext as a YouTube alternative
If you mostly watch YouTube on your Android TV and have no interest in getting a YouTube Premium subscription, SmartTubeNext is an excellent alternative. From the developer of the popular Smart YouTube TV app, SmartTubeNext doubles down on features that Android TV users should find helpful, including adblocking and SponsorBlock.
For those wondering, SponsorBlock is a useful crowdsourced add-on that auto-skips sponsors, intros, outros, subscription reminders, and other distracting segments of YouTube videos. In addition,  you get access to a bevy of playback and UI customization options. The best part is that the app is optimized for Android TV remote control and allows easy sign-ins with multiple Google accounts.
SmartTubeNext blocks all sorts of advertisements from YouTube videos by default, so no setup is required. However, to get it on your Android TV, download the most recent Stable APK from github.com/yuliskov/SmartTubeNext/releases and sideload it the same way we've shown for Blokada in the above section.
SmartTubeNext prompts every time there's a new app update and downloads the latest APK directly, so you never need to go through the sideloading process.
3. Change Your Ad Settings on Android TV
While you can't completely block ads without using Blokada or configuring your network router with an ad-blocking DNS filter like AdGuard, you can control the personalization settings for adverts directly from your Android TV settings. You can begin with resetting your TV's Ad ID, for which the process goes as follows:
Navigate to Settings (cog icon) at the top of your Android TV Home
Scroll down to Device and select it, followed by Preferences.
Head to the About section and click Legal information. There, select Ads.
Click the Reset Ad ID
Next, proceed to disable personalized ads on your Android TV by following these steps:
Go to Settings from your Android TV Home screen, then to Device > Preferences > About
Click where it says "Legal information" and then select Ads.
Disable Ad personalization and confirm your changes.
While this somewhat curtails data collection, there's no way to disable ads on Android TV all at once.
Related: Block YouTube on Vizio Smart TV
Final Words
Blokada is a fantastic ad blocker for Android TV, and you can use SmartTubeNext as an ad-free, feature-rich alternative to the official YouTube Android TV app.
There are other more drastic methods of ad prevention, such as configuring a physical network-filtering module (e.g., Pi-hole, AdGuard Home), uninstalling updates for the Android TV Core Services and Home apps, or replacing the stock Android TV launcher with a third-party option. However, they can add further complications, especially if you're not comfortable with advanced tinkering.