Last year, BT Group and Warner Bros. Discovery revealed their joint venture. In February 2023, the latter confirmed TNT Sports as the new premium sports brand replacing BT Sport in the UK and Ireland. Fast forward to July before the 2023-24 football season kicks off, and sports fans have access to all the TNT Sports channels via various platforms.
TNT Sports keeps everything sports fans enjoy on BT Sport, so it's more of a name change than a brand-new sports network. And it'll likely remain the same until the Eurosport channel gets absorbed under the same brand as planned in the near future.
That said, given TNT Sports has already been home to top-level domestic football in Latin American territories and NBA, NHL, and NCAA in the United States, some of that live sports rights may eventually roll into the UK channel.
BT Sport subscribers on BT, Sky, and Virgin Media can tune in to TNT Sports on the same channel numbers as BT Sport. But if you're looking for ways to stream them via your Apple TV box, the BT Sport Monthly Pass also has a new replacement. Here's how you can watch TNT Sports on Apple TV.
How to Watch TNT Sports on Apple TV?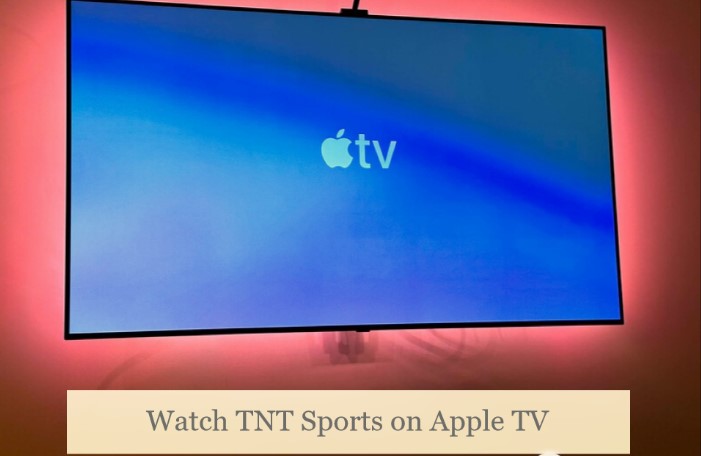 With Warner Bros. Discovery managing the joint venture operations, TNT Sports is now streaming under the same roof as Eurosport on the Discovery+ streaming service.
The combined offering of TNT Sports and Eurosport gives subscribers access to a rich, compelling roster of domestic and global sporting events, including football, rugby, cricket, tennis, motorsports, boxing, wrestling, winter sports, and more.
The Discovery+ app supports various TV devices, including the Apple TV HD (2015) and all three generations of Apple TV 4K boxes running tvOS 13 or later. Assuming you have one of these models, start by downloading Discovery+ from the App Store using these steps:
Navigate to and select App Store on your Apple TV Home Screen.
Scroll to the "Now Streaming" row on the App Store's Discover page to find and select the Discovery+

Or head to Search (magnifying glass) icon at the top navigation bar.
Use the onscreen keyboard to enter "Discovery" and select the matching app result.

Select the Get button on the App Store description screen. Your Apple TV will start downloading Discovery+.

You may need to confirm your passcode if you've configured your Apple TV to ask so.
New downloaded apps appear on the Apple TV Home Screen. Return there and scroll to the bottom of your apps list to launch Discovery+.
Tip:
If you want to move Discovery+ to the top row of the Home Screen, highlight the app and long-press the touch surface or clickpad centre of your Siri Remote. When it starts jiggling, drag the app to your desired place.
Signing Up For Discovery+ TNT Sports Plan
Of course, downloading the app on your Apple TV isn't enough. You must also get the right Discovery+ subscription to access the live TNT Sports channels. The service has introduced a new "Premium" tier bundling everything its £6.99-a-month Entertainment & Sport plan offers (including Eurosport) but with additional access to TNT Sports.
While you can sign up for the subscription directly via Apple TV, if you're a new subscriber, we recommend visiting discoveryplus.com from another device to register for an account and pay for the plan. Existing Discovery+ customers can also upgrade to the new sports tier by paying the difference.
Note:
TNT Sports subscribers, either via BT or Sky or the former BT Sport Monthly Pass, should already have access to the premium Discovery+ sports tier at no extra cost. Reach out to your provider for activation instructions.
Log in to Discovery+ on Apple TV
Once you have downloaded the app and registered a Discovery+ account with the correct subscription plan, log in to the streaming app on your Apple TV using these steps:
Open the Discovery+ app from your Apple TV Home Screen.
Select Sign in on the welcome screen. You should then see a six-digit code with steps to log in.
Go to discoveryplus.com/link from your browser as instructed, either on your phone or computer.
Fill in the respective fields with your Discovery+ login details and click Sign in.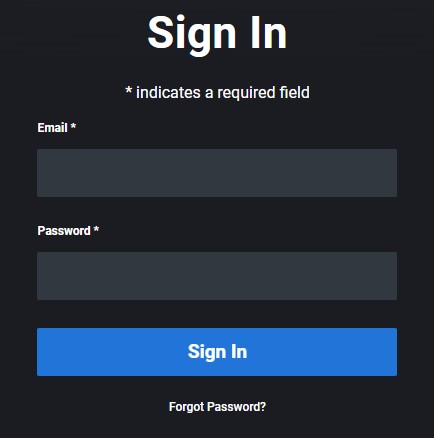 Finally, enter the six-digit code from the Discovery+ app and select Activate.
If the Discovery+ app doesn't ask you to log in on the first launch, select the Profile icon at the top on the left-hand sidebar, select Sign in, and follow the on-screen steps.
Now you can access all the sports events airing on TNT Sports and Eurosport live and on-demand from the Home page of the Discovery+ app, along with your favourite lifestyle, reality, true crime, and factual programming from the Discovery networks.
Watch TNT Sports on Apple TV via AirPlay
Another easier way to watch TNT Sports on Apple TV is using AirPlay. If you have an iPhone or iPad, download the Discovery+ mobile app from the App Store, and launch it from your device's Home Screen. Then tap Account in the bottom navigation bar, select Sign in, and follow the on-screen prompts to subscribe or log in with your existing account.
With your Apple TV powered on and connected to the same home Wi-Fi network as your iPhone or iPad, select the live TNT Sports or Eurosport stream you want to watch from the mobile app and tap the AirPlay icon in the top-right corner of the player window. Finally, choose your Apple TV in the AirPlay menu. It's that simple!
If you're using AirPlay for the first time, a 4-digit code will appear on your TV screen, which you'll need to enter on your iPhone or iPad.
Enjoy TNT Sports on Apple TV!
Whether it's the Premier League, UEFA Champions League football, rugby, AFL, MLB, cricket, badminton, tennis, World Rally Championship, WWE, or UFC, TNT Sports has it all. With Discovery+, you can now enjoy TNT Sports on Apple TV alongside Eurosport's live sports offerings, which include more tennis, cycling, snooker, and the Summer Olympics in Paris next year. On-demand match replays are also available on-demand.
For further highlights, clips, and sports news, you'd still be using the legacy BT Sport app on your Apple TV, which remains functional even after the rebrand. That's until the official TNT Sports app replaces it in the coming months.