Believe it or not, basketball is one of the most popular sports in the world, and the National Basketball Association (NBA) has a massive global following outside of the United States. With some of the best talents in the world showcasing their hooping skills, it's no surprise that NBA attracts millions of viewers each season.
With another NBA season comes another year of awe-inspiring moments, with players making impressive shots and delivering powerful blocks. If basketball is your passion and you love spending your weekends lounging on your couch, watching the game on the big screen, you won't want to miss any of the action.
However, if you're hoping to live stream every game of the NBA regular season and playoffs, it's necessary to have a solid plan. While traditional cable packages can be expensive and may not provide access to all games, streaming services have made it easier than ever to watch the entirety of the NBA season on any device, including Samsung Smart TVs.
This guide will show you where to watch NBA on Samsung Smart TV with or without cable and never miss a game.
Which Channels Air NBA on Samsung TV?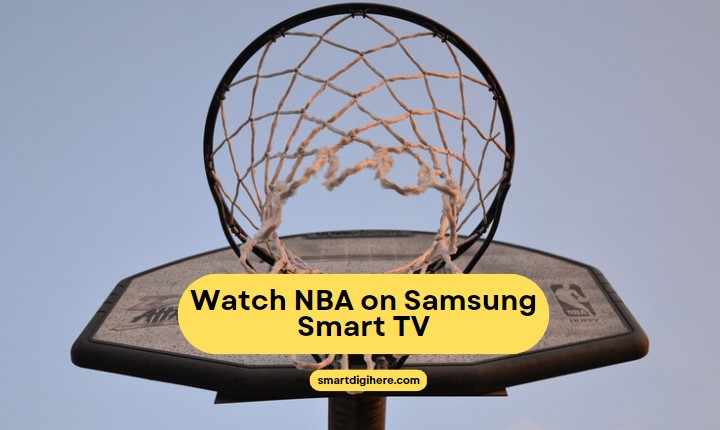 In the United States, NBA games are broadcasted nationwide across several local channels and RSNs (Regional Sports Networks). For almost two decades, starting from the 2002-03 season, major broadcast channels like ABC and pay-cable networks like ESPN, TNT, and NBA TV have been televising NBA games nationally.
During the regular season, ESPN typically airs doubleheaders on Wednesday and Friday nights, whereas TNT features doubleheaders on Tuesday and Thursday nights. Later in the season, ABC airs one fixture on Saturday nights and Sunday afternoons. Additionally, NBA TV broadcasts games almost every night. As the regular season nears its end, the channels televise more matches, especially those with playoff implications.
During the playoffs, ESPN, TNT, and NBA TV share the first round, with ABC on weekends. The second round airs across ESPN, TNT, and ABC on weekends. ESPN/ABC and TNT enjoy divided coverage rights of the conference finals, with the networks alternating which series they'll cover each season.
The NBA Finals are nationally televised on ABC, making it one of the few big-ticket weeknight sporting events on a national network.
Watch NBA on Samsung Smart TV with ABC, ESPN, & TNT Apps
All three major national NBA broadcasters, ABC, ESPN, and TNT, have streaming apps for Samsung Smart TV (and other devices) from which you can tune into the network's respective NBA coverage. It also includes overflow broadcasts on ESPN2 and TBS.
If your Samsung Smart TV supports it, get the ABC or ESPN app from the built-in Apps Store and follow the in-app instructions to link your TV provider. For TNT, you'll need the TNT Cast app on your TV, which requires downloading the Watch TNT mobile app, signing in with your TV provider, and casting the live stream.
However, your cable or satellite plan or streaming subscription (more on that below) must include the channels.
Watch NBA on Samsung TV Without Cable
Even if you've cut the cord, there still are ways you can get comprehensive NBA coverage on your Samsung Smart TV, particularly streaming television services like DirecTV Stream, FuboTV, Hulu, Sling, and YouTube TV.
Those with an older Samsung TV that doesn't connect to the internet can always use a streaming media player, such as a Chromecast dongle, Fire TV Stick, or Roku player, to access these live TV services and watch NBA (and other sporting events). Here's more about the options in detail:
DirecTV Stream

Out of the five leading live TV streaming apps, DirecTV Stream happens to be the most expensive. The lowest-priced Entertainment package carries ABC, ESPN, and TNT, but if you want NBA TV, you'll need to upgrade to the slightly costlier Choice tier. Note DirecTV adds an extra $15 fee on top of the sticker price.
Despite the higher pricing, DirecTV Stream might be your best bet if you're looking to watch your local team's games, as it's one of the only streaming TV services with a complete selection of regional sports networks.
It includes RSNs from SportsNet, NBC Sports, Sinclair (Bally Sports and YES Network), Mid-Atlantic Sports Network, New England Sports Network, etc.
FuboTV
When it comes to streaming NBA, FuboTV is another solid pick. It's one of the only services that includes both ESPN and NBA TV as part of its standard "Pro" package, also carrying ABC in select markets. However, neither that nor the more expensive plans have TNT in their channel lineup.
If you're a supporter of the Clippers, Kings, Lakers, or Warriors, the inclusion of NBC Sports Bay Area and NBC Sports California RSNs in this package should be excellent news. Here's a complete, updated list of RSNs on FuboTV.
In fact, the monthly plan offers access to over 100 entertainment, sports, and news stations, with up to ten simultaneous device streams on the same home network and three on the go. It also includes 1000 hours of cloud DVR recording, ideal for times when you want to save the game for later viewing.
FuboTV often gives out limited-time free trials to eligible customers, so feel free to try out its offerings yourself. Remember, you can cancel anytime.
Hulu with Live TV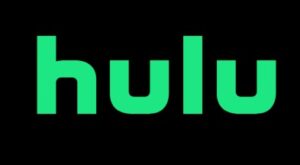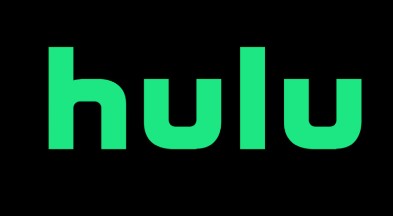 Hulu + Live TV's extensive 85+ channel lineup features ABC, ESPN/ESPN2, and TNT, but not NBA TV. While it has select NBC Sports RSNs (Bay Area, Boston, California, Chicago, Northwest, Philadelphia, and Washington), Bally Sports and SportsNet are omitted, except for SportsNet NY.
One great benefit of Hulu + Live TV is that, besides live TV channels, the subscription provides unlimited access to Hulu's extensive streaming library of films, TV series, and originals. Additionally, you enjoy access to ESPN+ and Disney+ – so more sports and entertainment are at your disposal.
Other perks of the bundle include unlimited DVR storage for live TV recordings for up to nine months and concurrent viewing on up to two devices.
Sling TV
Sling TV is the best value option if you only care about watching the nationally-aired NBA match-ups. Despite its smaller channel lineup, the Sling Orange plan has ESPN, ESPN2, ESPN3 (which simulcasts select NBA on ABC coverage), and TNT, and it costs nearly half of the above services charging for their base plans.
Sling has also begun offering ABC with its Blue plan but only in eight DMAs: Chicago, Fresno, Houston, Los Angeles, New York City, Philadelphia, Raleigh, and San Francisco. However, its lack of ESPN means you must opt for the costlier Orange and Blue combo to get all the channels. Note NBA TV is part of the Sports Extra add-on.
Sling TV lacks regional sports networks, but you get 50 hours of DVR storage. The only major downside is most channels don't stream over HD (720p) on the service.
YouTube TV
Like Hulu Live TV, YouTube TV has ABC, ESPN/ESPN2, TNT, and all NBC Sports RSNs in its comprehensive 100+ channel lineup, plus no cap on cloud DVR. However, its Base Plan also has NBA TV, giving it an edge over the former. You also get three simultaneous streams with up to six family profiles on the account.
If you're searching for a live TV streaming plan for use beyond basketball season, YouTube TV is an excellent choice. And just like FuboTV, those interested can try out the service for free for a limited time and also enjoy a small discount on the first three months of the subscription.
Note:
Before signing up for any streaming television apps on your Samsung TV, we recommend visiting their official website on another device and confirming the channel lineup on your ZIP code.
NBA League Pass on Samsung Smart TV
For about $15 a month, the NBA League Pass lets you watch every live game that ABC, ESPN, TNT, or NBA TV isn't otherwise nationally broadcasting. The subscription is worth considering if you're a die-hard basketball fan who wants to follow the best out-of-market NBA regular season match-ups every night.
The league's official streaming package offers up to 40 out-of-market NBA games with home and away commentary, alongside access to NBA TV studio shows. All nationally-aired games are also made available three hours after completion. Moreover, you can relive a handpicked selection of legendary NBA "classic" matches.
You can't get the NBA app on your Samsung Smart TV and subscribe to NBA League Pass. Instead, add it to your existing DirecTV Stream, FuboTV, Sling TV, or YouTube TV plan, as all the following services offer the League Pass as an optional premium network add-on.
It's worth mentioning that NBA League Pass doesn't provide access to your local team broadcasts, which you access through your regional sports network instead. For instance, to catch the Bulls game, residents of the Chicago area should tune into NBC Sports Chicago. In-market games are subject to local blackouts, but the subscription allows streaming them on demand three days after the live broadcast.
Watch NBA on Samsung TV For Free
One affordable option for watching NBA on Samsung TV is to purchase a digital HDTV antenna (like this one) from Amazon.
It'll allow you to tune into your local ABC affiliate station and watch the NBA on ABC games in high-definition quality, assuming your local RSNs aren't airing them. You'll also have free access to other major broadcast networks, such as CBS, NBC, FOX, and The CW, for additional sports, entertainment, and news needs.
But if you can't be bothered purchasing an over-the-air antenna right now, utilize the free trial streaming TV services like FuboTV and YouTube TV offers. Just don't forget to cancel your plan before the trial expires to avoid incurring charges.
Watch NBA on Samsung Smart TV in Other Countries
Sportsnet and TSN share NBA broadcasting rights in Canada. You can get the Sportsnet Now app on your Samsung Smart TV (2018 and newer) and sign up for their monthly plan to watch SportsNet's portion of the NBA regular season coverage at 1080p. Similarly, you can get the TSN+ streaming membership and log into the TSN app with your credentials to tune into TSN's NBA coverage.
If you're in the UK, you can register for the NOW Sports Membership and watch the NBA matches unfold on the Sky Sports NBA channel via the NOW app. Note you must add the NOW Boost add-on to your plan for the Full HD stream with 5.1 surround sound.
NBA fans in Australia can log into the Foxtel Play (2015-2016 Samsung Smart TV models) or Foxtel (2017 and later models) app and watch ESPN's coverage of basketball games. Non-Foxtel customers can register for Kayo Sports instead.
Indian basketball enthusiasts can opt for a monthly or annual Voot Select subscription and watch select NBA regular season and all playoff matches live on the Voot app. Alternatively, get JioCinema on your Samsung Smart TV to watch the latest match highlights and recaps for free.
Enjoy NBA on Samsung TV
Nowadays, TVs on their own are basically your one-stop shop for streaming content, also giving you a front-row seat to some of the highly-anticipated match-ups this NBA season.
This guide has highlighted all your options to watch the NBA on Samsung TV – not only in the United States but also in a handful of other countries for basketball fanatics overseas.
While you're here, be sure to check out our other TV/streaming guides too. Or, if you have any queries, don't hesitate to reach out in the comments below.