2022 was a fantastic year for movies, and it's time they get the honor and recognition they deserve. Continuing the awards season staple of BAFTA, SAG Awards, and the Golden Globes comes the Academy Awards, aka the Oscars. And for the 95th time, it's set to celebrate the film industry's cream of the crop from last calendar year.
The Oscars represent Hollywood's biggest and sparkliest (and sometimes controversial) night, with nominees and moviegoers anxiously anticipating the reveals. Taking place at the Dolby Theater in Hollywood, the awards ceremony is set to air live on Sunday. General spectators are uninvited, of course, so you'll have to make do with the televised feed at home.
Ahead of the event, here's where and how to watch Oscars on PS4 and PS5. You'd be surprised to know how easy it is to catch the most prestigious awards presentation via your home entertainment console nowadays.
Which Channel's Airing the 2023 Oscars?
The Oscars air live on ABC (American Broadcasting Channel) in the States. Being part of the Big Three network makes the event accessible to millions of households. In fact, with a digital over-the-air (OTA) antenna and some retuning, you can catch ABC's 95th Academy Awards presentation on your big screen at no cost.
The best part is the multitude of streaming options, letting viewers tune into the channel online – on their choice of device and with or without a cable/satellite pay-TV connection. We discuss the ones compatible with your current or previous-gen PlayStation console below.
Where to Watch Oscars on PS4 and PS5?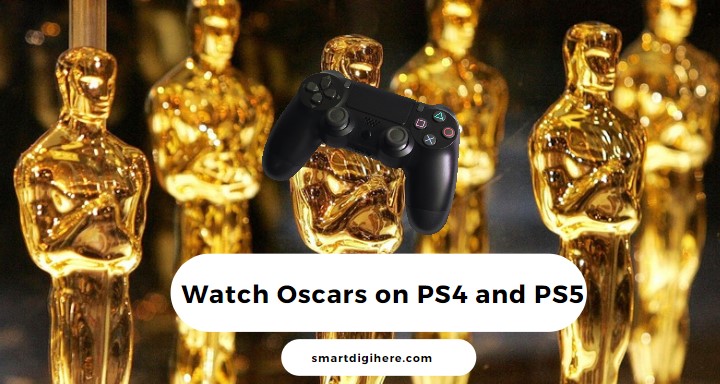 While ABC suggests watching the 2023 Oscars stream via their TV Everywhere app (which requires provider login), it isn't available for Sony's PlayStation 4 and 5, let alone any game console. Fortunately, you've got alternatives, mainly streaming television services.
Hulu and YouTube TV are two such live TV apps that will allow you to watch not only Oscars 2023 on ABC but also other popular American entertainment, news, and sports channels on PlayStation. Like on-demand streaming apps, they offer contract-free subscription plans that you can cancel anytime. It's this flexibility that cord-cutters appreciate. Here's more in detail:
Watch Oscars 2023 on PS4/PS5 via Hulu with Live TV
Hulu doesn't only serve on-demand titles but also live TV channels. Hulu + Live TV subscribers can live stream the 95th annual Academy Awards ceremony on ABC. With unlimited DVR, you may also record it for later viewing on your PlayStation and other compatible devices.
Besides ABC, you get over 85 channels, with the lineup varying based on your territory. The plan also grants you access to the streaming libraries of Hulu, Disney+, and ESPN+.
If you have the standard Hulu subscription and are in no hurry to catch the Oscars live, you may stream it on-demand the day after the initial broadcast. In that case, it isn't necessary to opt for the Live TV plan.
Stream Oscars on PS4/PS5 via YouTube TV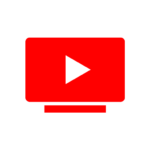 YouTube TV is another good option to watch the 2023 Oscars live on PS4 and PS5. It offers ABC (alongside the top 100 channels) in almost every US market except for Rochester–Mason City–Austin, or some parts of Iowa and Minnesota.
One good thing about YouTube TV is that you can try out its Base Plan for free (trial period varies from user to user). Therefore, you can stream the Academy Awards at no cost and cancel your plan just before the trial ends. Even better, if you wish to continue, you get a $10 discount on your first three months.
Like Hulu, YouTube TV also provides unlimited cloud storage for DVR, so you can set to record the awards ceremony and watch it when you want to. Aside from your PlayStation, two more devices can stream from your YouTube TV subscription.
How to Watch Oscars on PS4 and PS5?
Although other over-the-top live TV services like DirecTV Stream, fuboTV, and Vidgo offer ABC, only Hulu and YouTube TV support PS4 and PS5. Use these steps to get either of the apps on your console and watch the Oscars:
PlayStation 5
From your PS5 Home screen, head to the Media menu and choose All Apps.
Discover the catalog or use the Search function to find the Hulu or YouTube TV

Once you're on the app's description screen, click Download.
Launch the newly installed app from your PlayStation 5's Home screen or the App Library.
PlayStation 4 | 4 Pro
Go to the PlayStation Store from your Home page.
Use the Search menu to find the Hulu or YouTube TV
Click the Download button on the app info screen.
To open the live TV app, visit your PS4's TV & Video menu or scroll down to the lower bar of your PlayStation Home page.
In either instance, you'll need to follow the on-screen prompts to log into the Hulu or YouTube TV app, which typically requires another device. However, you'll also need to subscribe to the service to gain access to live channel streams, which you can do from hulu.com/live-tv or tv.youtube.com.
Before the Oscars begin, head to the app's respective LIVE channel guide and pick ABC from the list to join millions of other viewers in what's perhaps Hollywood's most honorable annual awards ceremony.
Read also:   Watch Oscars on Samsung Smart TV
What to Expect at the 2023 Oscars
Jimmy Kimmel is set to host the Academy Awards this year for the third time. Unlike the last two years, the 2023 Oscar nominations are predominantly composed of films released in theaters, as opposed to titles that were solely available on streaming platforms.
Last year's hit Indie absurdist dramedy, Everything Everywhere All at Once, has received 11 nominations, surpassing The Banshees of Inisherin, The Fabelmans, All Quiet on the Western Front, and Elvis.
Further, the billion-dollar sequels Avatar: The Way of Water and Top Gun: Maverick have been nominated for "Best Picture." Angela Bassett for "Best Supporting Actress" marks the first time an MCU film has received a nomination in an acting category.
At the time of writing, the Academy Awards haven't announced any presenters. But if history is anything to go by, it'll likely be the most recent winners in acting categories, such as Jessica Chastain and Troy Kotsur. Will Smith, who won "Best Actor" last year, won't be present due to a 10-year ban imposed by the Academy following his debacle with Chris Rock.
With a slate of nominees in the "Best Original Song" category, the 2023 Oscars are possibly going to have some fan favorites. Although only Rihanna is confirmed so far, it's speculated that Lady Gaga may also take the stage. Some reports even indicate Diane Warren's performance of her Oscar-nominated song "Applause" from Tell It Like a Woman at the event.
Recommended Reading: SkyShowtime on PS4 & PS5
To Conclude
Nowadays, streaming the annual Academy Awards ceremony online is much easier due to several OTT platforms and compatible screens. If you're looking forward to watching Oscars on PS4 or PS5, Hulu Live TV or YouTube TV is your safest bet.