With the rise of digital content streaming, watching NBA has become more accessible than ever. Gone are the days when you had to pay for cable to catch the game. Now you can watch from virtually anywhere on various devices. The options are endless, from phones to tablets to laptops and smart TVs.
The NBA is a renowned sports league in the United States and overseas, and basketball fans are eager to watch their favorite teams and players compete on the court. All that's required is a suitable video streaming service.
However, before paying for one to stream your highly anticipated NBA fixtures, you must understand what benefits make a streaming service perfect for you basketball fanatics.
The good thing is you have plenty of streaming options to watch the NBA on your big screen from the comfort of your home – with or without traditional pay-TV means. This article focuses on where and how to watch NBA on LG Smart TV. Read on as we walk you through the picks.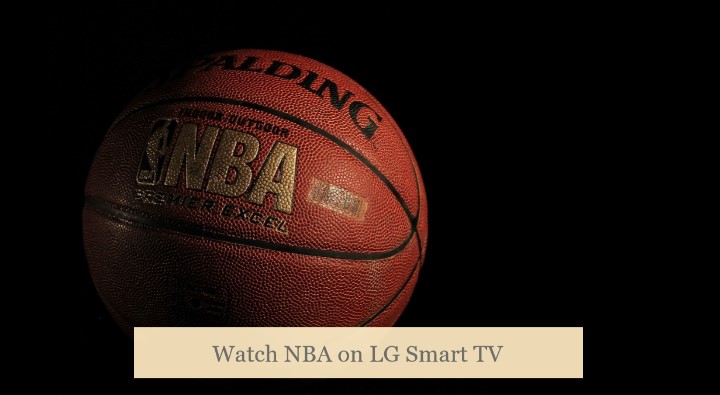 Watch NBA on LG Smart TV in the US
Catching all NBA regular season games in the States requires access to four specific channels: ABC, ESPN, TNT, and NBA TV, with ESPN2 and TBS serving as overflow coverage for ESPN and TNT.
National NBA match-ups account for roughly 20% of regular season games. Therefore, your TV or streaming package must include the regional sports networks (RSN) and an NBA League Pass subscription for comprehensive coverage.
RSNs allow you to watch all NBA games that showcase your local team, but not nationally. Similarly, if you're a supporter of non-local teams, NBA League Pass is your best bet to access all the out-of-market broadcasts. More on that later.
Tune into the latest NBA match-ups across the channels (mentioned above) by adding the correct sports package to your cable or satellite contract.
However, if you're a cord-cutter who doesn't plan to renew your pay-TV plan for basketball, you've got streaming television services on your LG Smart TV. Here are your options:
FuboTV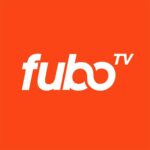 If you're searching for the top choice to stream NBA (and other sports online) on your LG TV, FuboTV should be high on your list. Even its base Pro plan offers access to over 130+ US TV channels, including the ones airing NBA, except for TNT.
And besides your LG TV (2018 or newer, webOS 4.0 and above), you can stream FuboTV on nine more compatible screens, including phones, tablets, computers, and other Smart TVs on your home network, and up to three devices on the go. Plus, there's the option to record 1000 hours of live TV recording.
The good news is you, as a new subscriber, can take advantage of FuboTV's free trial and watch NBA for a limited without paying anything. It doesn't get any better than this!
Hulu Live TV
Hulu has its live TV streaming package aptly named Hulu + Live TV which, besides Hulu's regular on-demand library, gives subscribers access to live sports, such as NBA basketball games, with access to over 85 live cable networks. It includes but isn't limited to ABC, CBS, FOX, NBC, ESPN, and TNT, among many others.
The plan, costing the same as FuboTV's base plan, offers unlimited cloud recording storage and allows up to two concurrent device streams. It also includes access to Disney Plus and ESPN Plus services – the latter simulcasting ESPN's coverage of select NBA match-ups with Stephen A. Smith's alternate commentary.
Although Hulu provides a free trial, its live service doesn't have one. The app is compatible with 2016 and newer LG Smart TV models running webOS 3.0 and above.
Sling TV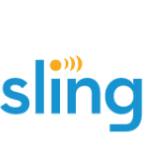 With ESPN, ESPN2, ESPN3 (simulcasting ABC's coverage), TNT, and TBS, Sling Orange is, by far, your most affordable option for tuning into NBA games on LG TV.
Alternatively, with the slightly more expensive Sling Orange & Blue plan combined with the Sports Extra and NBA League Pass add-on, you get complete regular season coverage, with access to NBA TV and individual team RSNs. It means you can stream every national and out-of-market game with some blackout restrictions. This plan also expands your potential entertainment beyond basketball to other live sports.
While there's no free trial for Sling TV, you can access its Freestream tier, although the scope of content is limited. You can, however, get half off your first month of Sling TV subscription, at least at the time of writing. The Sling app is available for all LG Smart TVs (2016+ models) running webOS 3.0 or above.
YouTube TV
YouTube TV's Base Plan (100+ channels) includes all the networks airing NBA regular season and playoff match-ups nationally, including ESPN, TNT, and NBA TV. Once again, you can opt for NBA League Pass as an optional add-on if you're interested in out-of-market broadcasts outside the blackout restrictions.
Like with Hulu Live TV, you get unlimited DVR space to record live broadcasts if you can't watch them live, with the option to stream on up to three devices. New subscribers can grab a $10 discount for the first three months. Supported LG webOS TVs include 2016 and newer models.
Stream Out-of-Market Games with NBA League Pass
As an NBA fan, you can purchase the NBA League Pass for an additional $15 over your existing FuboTV, Sling, or YouTube TV monthly subscription. As we've mentioned several times, it offers live access to all regular-season NBA games outside your area, regardless of the team.
The games included in NBA League Pass are in addition to the ones already available on ESPN, NBA TV, TNT, and your local sports networks. Plus, you can enjoy commentary from your preferred announcers for both the home and away games.
Although the pass provides live access to all matches outside your local area, not the ones involving your local team. For instance, if you're in Memphis and want to tune into the Grizzlies' match-up, you can't due to blackout restrictions.
The same applies to nationally broadcasted games like the NBA Playoffs or NBA Finals, but you can stream them on demand three hours after they air. You might as well tune into the live channels in that case.
Aside from live and on-demand games, NBA League Pass bundles a library of archived NBA TV series, such as NBA Hardwood Classics. It allows fans to relive some of the legendary basketball moments across the history of the NBA.
Watch NBA on LG TV For Free
If you time it right, you can utilize the free trial period on streaming platforms like FuboTV and YouTube TV to watch NBA on your LG TV for free, then cancel your plan afterward. However, the easiest method of watching NBA games for free is through an over-the-air (OTA) antenna (like this one on Amazon).
ABC is among the primary NBA broadcasters in the US that's also a free-to-air channel. By connecting a digital OTA antenna to your LG and tuning it to your nearest ABC affiliate station, you can get live access to ABC's NBA regular season and playoff coverage, which includes the NBA Finals.
While you'd still be spending money on an antenna, it's a one-time investment that'll provide you live access to big-ticket sports coverage for years to come, including NCAA college basketball games on CBS. Use the FCC's Reception Map tool to check which local channels are available within your area.
Watch NBA on LG Smart TV in Canada
TSN and Sportsnet have split NBA coverage rights in Canada. If your cable package includes TSN, you can watch the scheduled games by logging in with your provider credentials on the TSN app on your LG Smart TV. There's also the TSN Direct streaming subscription available on a monthly and yearly basis.
A Sportsnet Now subscription will give you access to Sportsnet 360's NBA coverage. SN Now isn't natively available for LG Smart TVs, but if you have an AirPlay-enabled model, you can use the iOS app to cast the live and on-demand basketball streams. Alternatively, use a Chromecast dongle with your LG TV.
Watch NBA on LG TV in the UK
NBA enjoyers in the UK can catch the regular-season NBA games on Sky Sports, with the majority of them taking place late at night. If you don't have a Sky TV subscription, you can't go wrong with the flexible Sports Membership from NOW, which includes all 11 Sky Sports channels, with access to Sky Sports NBA. The NOW app is available for 2016-2022 LG Smart TVs running webOS 3.0 and later.
Watch NBA on LG Smart TV in Australia
Basketball enthusiasts in Australia can most of the NBA season on ESPN, accessible to existing subscribers via the Foxtel app on LG TV.
On the other hand, you can stream all the big NBA basketball match-ups throughout the season via Kayo Sports, which we've previously discussed in a separate guide in detail. Its three plans, One, Basic, and Premium, let you stream on one, two, and three devices, respectively. New users can take advantage of a free 7-day trial.
Related: 
Final Words
Here's all about NBA on LG Smart TV. In the end, the decision's up to you, but no matter which streaming app or service you opt for, we're confident it'll have you geared up for all the in-and-out-of-market NBA matches – all from one place.
If you don't know how to get the NBA-streaming apps we've mentioned in this guide on your LG Smart TV, use these steps:
Press the Home button on the remote, then select Apps or Content Store.
Go to Search, type the app name, and choose it from the search results.
Click Install to download and install the app.
Launch it from the Home menu.
After that, all you have to do is follow the streaming app's on-screen prompts to sign up for a subscription and log in with your account details. It's really that easy!