BT Sport encompasses a suite of broadcast channels focused on sports programming in the United Kingdom. It draws similarities to Sky Sports, showcasing popular sporting events with obtained media rights and licensing agreements.
Initially, BT Sport made three channels available to all BT Broadband subscribers, regardless of the platform, be it via cable or satellite or the BT Sport mobile app. However, much has evolved in recent years.
As a premier sports entertainment provider, BT Sport grants incomparable access to several of the world's foremost football leagues, such as the Premier League, UEFA Champions League, and numerous others. The network also broadcasts PPV boxing events, cricket, motorsports, rugby, and tennis, among others.
The good thing is that the BT Sport streaming app is available for various Smart TV platforms, including Android TV. Existing customers via the app on their Sony BRAVIA telly can now watch the live BT Sport channel broadcasts, highlights, and a select of on-demand content, with select events streaming in 4K.
Searching for information on how to watch BT Sport on Sony Smart TV? Look no further! This guide offers a comprehensive overview of everything you need, from the explanation of the subscription to the step-by-step installation and activation process.
What Can You Watch with BT Sport on Sony Smart TV?
In the UK, BT Sport is the go-to source for premier events for sports freaks. The network boasts extensive coverage of top competitions, particularly football.
With access to the select Premier League games, UEFA Europa League, Champions League, Ligue 1, Serie A, and more, BT Sport is a true haven for football enthusiasts. The BT Sport app on Sony TV lets you stream nearly all of BT's regular sports broadcast offerings to keep up with the latest action.
Besides top-notch football coverage, BT Sport offers other high-octane sports coverage. From Premiership Rugby to Australian Cricket to Moto GP, plus WWE and UFC pay-per-views through BT Sport Box Office – it truly encompasses everything sports entertainment.
The BT Sport app for Android TV provides live streaming of all the BT Sport channels in Full HD 1080p, with some events in up to 4K HDR with Dolby Atmos audio. Further, it offers catch-up highlights, clips, and a timeline feature for football and rugby.
Get BT Sport on Sony Smart TV with BT Sport Monthly Pass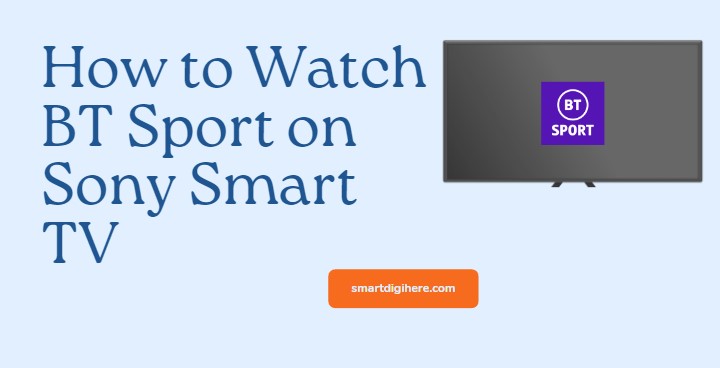 You can enjoy all the live and on-demand sports from BT Sport by downloading the app on your current-gen Sony Android or Google TV. You must have an active subscription and be signed in with your BT ID to access all the content. Luckily, BT Sport provides a convenient and flexible option to stream your favourite sports without being tied to a long-term contract.
With the BT Sport Monthly Pass, you have the freedom to pay on a month-to-month basis, giving you 30 days of unlimited access to both BT Sport and BT Sport Ultimate. The latter provides breathtaking 4K and HDR streams for select Premier League matches and other sporting events, all available on your compatible Sony TV.
For Existing Pay-TV Subscribers
You can also watch BT Sport on your Sony TV using your existing commitment to a BT, Sky, or Virgin Media pay-TV plan. If your package includes BT Sport, access the channels through the supplied set-top box, e.g., BT TV Box Pro, Virgin TV 360, Sky Q. Alternatively, you can use your supported TV subscription to access BT Sport directly through the app on your Sony TV.
Adding BT Sport to your BT TV contract should be easy. You can get the set of sports channels as an extra add-on to your existing BT bundle. The entry cost for the BT Sport package is the same as the contract-free Monthly Pass for new subscribers. It's generally advisable getting the quote from BT instead of directly through Sky or Virgin Media.
Even if you only have a BT Broadband connection, you can still enjoy BT Sport by streaming it through the app on your Sony TV. While the cost for this option may be slightly higher than if you added it to a BT TV package, the channel add-on still offers solid value for the channels and exciting sports content it gets you.
Sky TV subscribers, don't fret either! BT is generous enough to offer Sky customers access to BT Sport. However, you must get it directly through BT. Subscribe to BT Sport HD on Sky with a monthly or yearly commitment via the official BT website.
As a Virgin Media subscriber, you have a variety of BT Sport bundles from which you can choose. Unfortunately, none provides complimentary access to the BT Sport app for streaming purposes. You may be able to watch BT Sport via the Virgin TV Go app, but that's unavailable for smart TV devices, let alone Sony TVs.
How to Install the BT Sport App on Sony TV?
Any Android TV or Google TV device should be compatible with the BT Sport app, including your internet-enabled Sony BRAVIA Smart TV. Here's how to download it:
Ensure your Sony Android TV has access to the internet via Wi-Fi or Ethernet.
Press and hold the remote Home button, then find and select Play Store in your Apps menu.
Navigate to the Search menu above. Then, search for the "BT Sport" app by your preferred means.
Choose the app in the results, hit the Install button, and wait for the installation to complete.
Open the BT Sport app from the bottom row of your Apps menu, which you can access either from your Android TV home screen or by holding the Home remote button.
With the BT Sport app tile selected, press and hold the Select or OK button, then select the "Add to favourites" option. That way, you get instant access to your highly-anticipated live sports event right from the "Favourite apps" category on your Home screen.
Steps for Newer Sony TV Models running Google TV
Press the Assistant button on your TV remote and say, "Find the BT Sport app".
If preferred, you can go to the Apps section from your Google TV Home screen.
Under App categories, select the "Search for apps" option.
Use the on-screen keyboard to search for the "BT Sport" app.
Pick BT Sport from the app search results.
Click Install on the next screen.
To watch BT Sport on your Sony BRAVIA Google TV, go to the "Your apps" section located in the Apps tab on the Home screen. If you already have a large number of apps installed, you may need to click "See all" to expand the list and scroll down to locate and open BT's sports streamer app.
Activate the BT Sport App on Sony Smart TV
Opening the BT Sport app on Sony TV for the first time will greet you with a welcome screen, prompting you to sign in. Enter the username and password tied to your BT ID to log in and enjoy your preferred sports content. For your convenience, the app stores your details and keeps you logged in, so you don't have to enter your credentials the next time.
Whether you're a BT TV or Broadband subscriber or have purchased the BT Sport Monthly Pass, you'll already have your BT ID. But those who get BT Sport with their Sky or Plusnet subscription must create a BT ID independently.
To set up your BT ID, contact your service provider for assistance, and they will guide you through the registration process, which typically requires your email address and the account number found on your most recent bill.
In case you get the "This username already exists…" error message while registering for your BT ID, it indicates the email address you're trying to use is already connected to an existing BT ID account. Provided you can't recall your password, reset it through BT's website by providing your BT ID username and correctly answering your security question.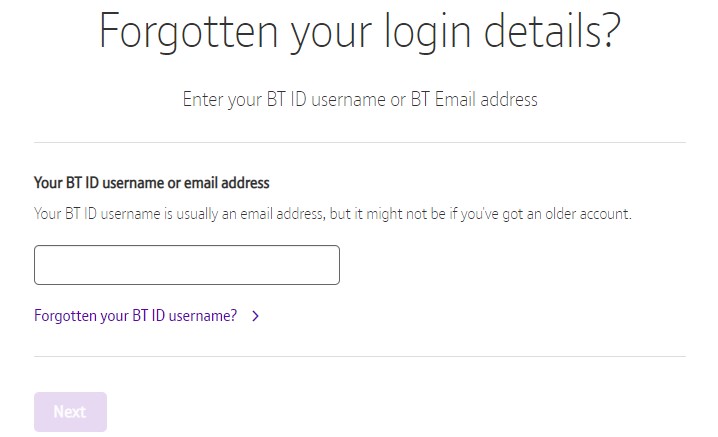 Watch BT Sport on Sony TV via NOW (Exclusive to IE Markets)
If you reside in Ireland and seek to enjoy live sports from BT Sport on your Sony TV, you can opt for a monthly Sports Extra Membership from NOW, Sky's sister streaming TV alternative. It'll give you access to an extensive range of football, rugby, and motorsport events without ever having to take the hassle of setting up a direct connection to BT Sport.
Getting started with NOW is a breeze. Simply go to nowtv.com from your preferred browser, tap the "Join NOW" button, navigate to the "Sports Membership" option, select the Sports Extra Monthly Membership, and follow the simple steps to create your NOW account.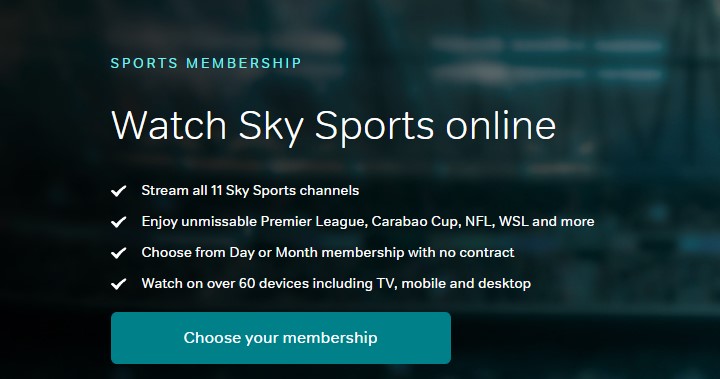 To access NOW on your Sony Android TV (2016 models and newer running Android 8.0 or later), follow the same steps outlined above for installing the BT Sport app (refer to previous instructions). Remember, you'll also need to purchase the NOW Boost upgrade to experience the sports channel in stunning Full HD with immersive surround sound.
New NOW subscribers can take advantage of a special offer and get the Sports Extra Membership at a reduced rate for the first four months. It carries BT Sport 1, 2, 3, 4, and Premier Sport 1 and 2, while the standard Sports Membership includes the Sky Sports channels.
Also, See:
Have a Good Time with BT Sport on Sony Smart TV!
With this guide, you're all set to enjoy BT Sport on your Sony TV. With the complicated parts already sorted out, all you need to do now is obtain your BT Sport subscription from your chosen provider, download the streaming app on your TV, and log in. After that, just sit back, unwind, and immerse yourself in only the best of local and international sports action!