The 2023 NFL Draft is fast approaching, with just a few days until the event begins. Over the past few weeks, the league evaluators are scrutinizing prospects hailing from many regions, aiming to identify the next generation of talents who will become the backbone of their respective NFL teams.
Radio City Music Hall in New York City was home to NFL Drafts for decades. However,  the NFL has held the event in multiple locations in recent years, with Las Vegas hosting the 2022 Draft. Union Station in Kansas City, MO, is where the 2023 NFL Draft commences. It'll air live across the States – all seven rounds of it.
Behind the trades and signings, this year's draft has generated much anticipation and intrigue, especially at the top. The Carolina Panthers has the coveted #1 spot, expected to choose a quarterback. Lamar Jackson's situation could also affect the draft's outcome, and the location of other top quarterbacks is also of interest.
You don't want to miss any second of the NFL Draft, especially when your favorite team welcomes new talents from the college block. Here's how and where to watch NFL Draft on Samsung Smart TV.
Which Channels Are Airing the NFL Draft 2023 in the States?
ABC, ESPN, and NFL Network will broadcast the 2023 NFL Draft live, while ESPN Deportes will cover it in Spanish. Each channel will provide distinctive coverage, with ABC and ESPN broadcast teams collaborating for the analysis and commentary on the third day.
You can download the ABC or ESPN app on a compatible Samsung Smart TV and sign in with your cable or satellite TV provider credentials to stream the 2023 NFL Draft. Luckily, even if you don't pay for a cable contract anymore, you still have plenty of ways to tune into the event live (and on-demand) on your Samsung Smart TV.
Watch NFL Draft on Samsung Smart TV via Live TV Services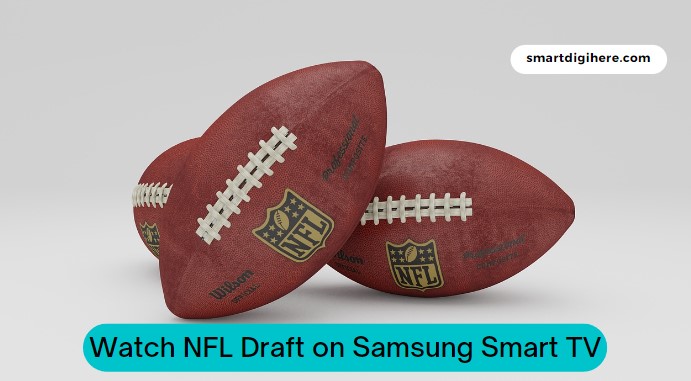 Besides cable and satellite providers, streaming television services have gained enormous relevancy over the past few years, with people upgrading their living room setup with Smart TVs and streaming media devices. The best part is no long-term contracts, so you can pay for the subscription every month and cancel anytime.
Your options for streaming the NFL Draft 2023 on Samsung Smart TV include DirectTV Stream, FuboTV, Hulu, Sling, and YouTube TV. Here's more in detail.
DirecTV Stream
DirecTV Stream is a fine choice for watching the 2023 NFL Draft on Samsung Smart TVs (select 2017-2021 models) without cable. Its base Entertainment plan includes up to 75+ channels, including must-haves like ABC, ESPN, and more.
NFL Network comes only with the more expensive Choice, Ultimate, and Premier plans. However, they all feature cloud DVR service for live TV recording and allow simultaneous streaming on up to three devices.
Read also: How do I fix white spots on my Samsung TV?
FuboTV
Anyone with a 2015 or newer Samsung Smart TV can opt for FuboTV's base Pro package to access ABC, ESPN, NFL Network, and 130+ other channels, plus options to record up to 1000 hours of live TV and stream on up to ten devices on the same home network.
Besides the 2023 NFL Draft, you'd also be able to catch all the NFL regular season games on FuboTV when it begins in September of this year.
Hulu with Live TV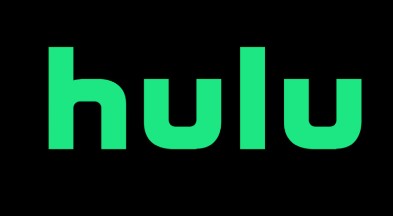 Hulu is another viable option if you're looking for the most comprehensive NFL Draft 2023 coverage. The Hulu + Live TV plan not only carries every channel airing the event but also bundles access to ESPN+, which is to host additional NFL Draft content via exclusive studio shows.
Hulu's 85+ channel lineup includes the top sports networks, meaning you get full coverage of the NFL 2023 season, college football, and other big-ticket sporting events for the rest of the year. The Hulu app is compatible with Samsung TVs from 2016 or later, with support for unlimited cloud DVR.
Sling
Sling TV offers ESPN or NFL Network with all its packages, with ESPN available on Sling Orange and NFL Network on Sling Blue. Sling Orange + Blue includes both. You also get 50 hours of cloud recording storage and up to four device streams (one with Orange, three with Blue).
The best thing about Sling's offerings is their affordability. You can get a substantial discount on your first subscription month, stream the NFL Draft, and opt out afterward. Regardless, the plans are pocket-friendly compared to the rest.
YouTube TV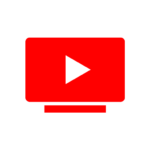 YouTube TV is similar to Hulu + Live TV, with its Base Plan covering 100+ top US networks, including ABC, ESPN, and NFL Network, for you to watch the NFL Draft this April. Its Sports Plus Add-on also carries NFL RedZone. Additionally, you can opt for NFL Sunday Ticket to stream all out-of-market NFL football games this season via YouTube TV.
Alternatively, if you're looking to tune into ESPN Deportes' Spanish-language coverage of the 2023 NFL Draft, there's also the cheaper Spanish Plan. Both standalone YouTube TV plans include unlimited DVR, special features like Key Plays View, and three concurrent streams.
The YouTube TV app is available for 2016 and newer Tizen-powered Samsung Smart TV models.
Watch NFL Draft 2023 on Samsung Smart TV For Free
Tune in to your local ABC affiliate station to watch the entire NFL Draft event for free on your Samsung TV using a digital over-the-air antenna.
An indoor/outdoor OTA antenna is usually affordable (like this one on Amazon) and can last several years, providing high-definition access to all local channels within broadcast range. Besides ABC, you can also receive your local CBS, FOX, and NBC channels, which televise major sports leagues throughout the year.
However, before you buy, check which local channels are available in your area using the FCC Reception Map. By providing your address or zip code, you can find out the channels you can receive in your location.
Additionally, you can stream the NFL Draft on Samsung Smart TV at no cost by signing up for a FuboTV or YouTube TV free trial. However, remember to time your trial during the NFL Draft schedule and cancel before the trial period ends to avoid being charged.
Check out: How do I get the best picture on my Samsung 4K TV?
Final Words
The highly-anticipated 88th edition of the NFL Draft has the potential to dramatically impact the world of American football, with fans eager to see their favorite teams make the right decisions. Thanks to the advent of live TV streamers, you can now watch NFL Draft on Samsung Smart TV without cable.
To install the following app(s) on your Samsung Smart TV, press Home on your remote and select Apps. Next, scroll down to the "Video" category in the TV Apps Store or navigate to the Search menu in the upper-right corner to find the app. After that, select Install and wait for the streaming app to finish installing. Finally, click Add to Home to add the app to the Home menu.
Note you'll have to go to the respective live TV provider's website to sign up for the trial or subscription. But once you log in to the app with your credentials, navigate to its channel guide section and select ABC, ESPN, or NFL Network to watch the NFL Draft rounds live.