Fitness trackers have been around for a decade now. Their wellness monitoring functionality has found its way onto smartwatches, then gradually evolved to health trackers with sensors that can monitor heart rate and SpO2 and estimate variations in core body temperature. Such wearables also allow tracking of the users' sleep quality, but their bulky form factor usually makes them less comfortable to wear in bed.
Meet Oura, the company that managed to pack fitness and health-tracking sensors into a wearable not bulkier than an ordinary wedding band, making it comfortable to wear all night long. The Oura Ring offers a comprehensive suite of wellness and sleep-monitoring smarts that also stands out as more of a fashion accessory than a tracker.
Oura has opened up the color choices, particularly with the Gen 3 Ring. In fact, interested buyers get to choose from five radiant colors. If you're planning to purchase one but can't decide which color to pick, continue reading this Oura Ring colors comparison guide.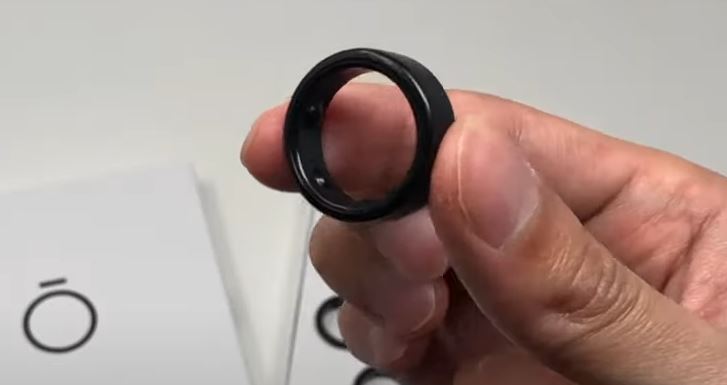 Oura Ring Color Comparison
The Oura Ring Gen 3 is available in Elegant Silver, Sleek Black, Confident Stealth, Gold, and classic Rose Gold colors. The Silver and Black versions have the base price, whereas the Stealth and Gold variants cost 100 USD more. Rose Gold adds another 100 USD premium, making it the most expensive version in the bunch.
As to which Oura Ring color is the best, it's totally subjective and boils down to your personal preference. The Gen 3 Ring carries the dimensions and weight of its predecessor, with an external shell made of titanium that's strong yet lightweight.
The titanium surface uses PVD (Physical Vapor Deposition) coating for the Silver, Gold, and Rose Gold colors and DLC (Diamond-like Carbon Coating) for the Black and Stealth colors to prevent corrosion and scratches. Besides being available in five colors, the Oura Ring Gen 3's most significant distinction is in its two designs: Heritage and Horizon.
Heritage shares the same raised plateau design as the Gen 2 Ring, which makes it clear to the user how they should align it on their finger. Horizon offers a perfectly round design that resembles a traditional ring when worn— without compromising the device's existing features and functionalities.
Anyone looking for optimal results should get the Heritage version of the Gen 3 Oura Ring, as the added plateau makes it simpler to position on the finger. If you want something sleeker that practically blends in like a fashion accessory when worn, you'd like the Horizon's perfectly-round design. However, the upgrade to the Horizon comes with a 100 USD base price bump.
Reading tip: Oura Ring Battery, Replacement (In-depth Guide)
Oura Ring Black vs. Stealth: Which One's Better?
When it comes to the differences between the Black and Stealth colors of the Oura Ring Gen 3, the most significant one is the price. Functionality-wise, both offer exactly the same suite of features. However, the coating/plating process for the Stealth color requires high-end machinery, more precision, and lots of effort to get right. So unsurprisingly, the Stealth version is more expensive than the Black variant of the Oura Ring Gen 3.
The notable visual difference between the two is the external finish. The Sleek Black version has a glossy finish, while the Confident Stealth version has a matte finish. Although Oura claims the Stealth color to be matte black, it's more of flat gunmetal-type light gray shade, according to several Oura Ring users.
Both variants have a titanium construction and scratch-resistant coating, but users found the Stealth version extremely prone to scratches than other colors. So in our humble opinion, getting the Black version and saving nearly 100 USD sounds like a better idea.
Check out: Best Oura Ring Alternatives
Oura Ring Stealth vs Oura Ring Black: Quick Color Comparison
How to Protect Oura Ring Colors From Getting Scratched?
All Oura Ring colors, regardless of the design type, are prone to develop scratches from regular wear and tear. If you wish to keep your Oura Ring looking just as new as you took it out of the box, be sure to keep the following tips in mind:
Avoid wearing rings on other fingers close to your Oura Ring. They may rub against the Ring's surface and easily scratch it.
Wear the Oura Ring on your non-dominant hand. It'll decrease the chances of touching against objects and surfaces you interact with daily.
Take off the Oura ring in activities that require friction; weightlifting, for instance. Do the same when handling objects made of abrasive metal, stone, or ceramics.
It's worth noting that the Rose Gold finish, in particular, tends to develop a dark patina on the outside. It's gradual and moderate, but the intensity of the effect depends on how you use and care for your Oura Ring.
You may also Wonder: Is Oura Ring Waterproof?
Oura Ring Scratch Test
Oura Ring Sizing Tips and First Impressions
Read also: Oura Ring vs Fitbit
Conclusion
Above, we've discussed Oura Ring colors in great detail. This guide also covers the significant differences between Oura Ring Black vs. Stealth color and offers a few helpful tips for scratch prevention. For feedback or queries, go down to the comments section.