The 2023 NFL Draft is just around the mark. It's an annual event in which 32 teams from the National Football League select eligible college football players to join their respective teams.
The draft takes place over the course of three days, from Thursday, April 27, to Saturday, April 29, and consists of seven rounds, each given a set number of picks based on their performance in the previous season.
For NFL fans, the 2023 NFL Draft offers an opportunity to get a first look at the players who may be joining their favorite teams in the upcoming season. It also allows us to witness the strategies teams use to build their rosters, including which positions they prioritize and which players they believe are the perfect fit for their team.
If you're interested in the future of American football, the draft is an exciting event to watch, and this year's 88th showcase is no exception. Those who can't visit Kansas City's iconic Union Station can tune into the TV broadcast. But you're here to learn how to watch NFL Draft on PS4 or PS5, in which case we've got you covered.
Where to Watch NFL Draft on PS4 & PS5?
The National Football League has succeeded in creating a highly marketable sports franchise, standing out as the only show that airs on major networks such as ESPN (and ABC), CBS, FOX, and NBC.
Over the years, NFL has made each event an exciting and compelling experience, even the NFL Draft, with ABC, ESPN, and the NFL Network at the broadcasting helm. For Hispanic audiences, ESPN Deportes is to provide Spanish-language coverage of the event.
The upcoming draft is also a testament to the consumers' evolving habits, with more and more people cutting the cord and opting for streaming solutions. As a result, most football fans nationwide will likely watch the NFL Draft via streaming. Here's where you can stream all seven draft rounds on your previous or current-gen PlayStation console:
Watch NFL Draft 2023 on ESPN+ / ESPN App
To gain exclusive streaming access to simulcasts of all of ABC's Monday Night Football games and select ESPN's coverage of regular-season fixtures, subscribing to ESPN+ is a must.
This year, the Disney-owned streaming service is to provide supplementary NFL Draft coverage via analysis specials and studio shows.
ESPN+ is a solid option as a standalone subscription-based service for sports fans. You can also bundle it with Disney+ and Hulu to access a complete range of streaming libraries. With that said —
If you pay for an existing cable, satellite, or streaming TV plan that includes ESPN, you can authenticate the ESPN app on PlayStation with your provider credentials (username and password). That way, you can stream ESPN's coverage of the 2023 NFL Draft on your PS4 or PS5 without paying separately for an ESPN+ subscription.
Enjoy NFL Draft 2023 on Hulu Live TV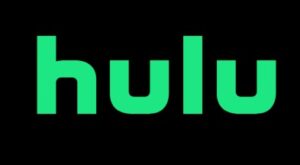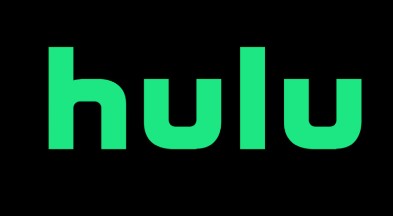 You've heard about Hulu and probably streamed its vast library of movies, TV shows, and originals before. However, what you may not know is Hulu's live TV offering.
The Hulu + Live TV bundle provides access to over 85 top channels, including ABC, ESPN, the NFL Network, and Hulu and Disney Plus' diverse on-demand content catalog. And with complimentary access to the ESPN+ streaming service, you get the most of NFL Draft coverage.
Hulu also offers unlimited cloud storage for DVR and allows streaming on up to two devices concurrently. It means you can stream the 2023 NFL Draft on another device besides your PlayStation console in your home.
If you wish to keep your plan rolling after the NFL Draft, Hulu Live TV is an excellent choice for complete coverage of the 2023-24 NFL season, thanks to the inclusion of ABC, CBS, ESPN, FOX, NBC, and the NFL Network.
For the Spanish-speaking demographic, Hulu offers the Español Add-on featuring ESPN Deportes and several other Hispanic networks. You can add it to your Hulu plan to stream the Spanish broadcast of the 2023 NFL Draft on your PS4 or PS5.
Stream NFL Draft 2023 on YouTube TV
We recommend YouTube TV as another popular live TV service for watching the 88th NFL Draft live on PlayStation 4 and 5.
The Base Plan includes 100+ channels, offering more of the top US broadcast networks than its rivals. Aside from ESPN and the NFL Network, the plan carries your local ABC station and all other major NFL broadcasters. The service also has a standalone Spanish Plan (and Spanish Add-on) featuring ESPN Deportes.
Like Hulu, YouTube TV offers unlimited DVR storage but allows simultaneous streaming on up to three screens – with up to six family accounts.
At the time of writing, new users can sign up for a 3-week YouTube TV trial and watch NFL Draft 2023 on PS4 or PS5 for free. Moreover, if you get lucky, you can enjoy a $10 discount on your first three months of streaming television subscription.
How to Watch NFL Draft on PS4 and PS5?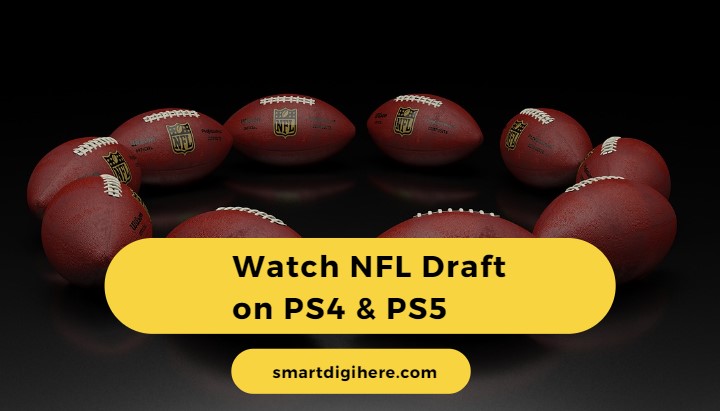 On a PS4 and PS5, you can stream the 2023 NFL Draft live only through the ESPN, Hulu, and YouTube TV apps. No matter which service you choose, the first step is to download the app onto your PlayStation console. Follow the instructions below.
PlayStation 5
Head to the Media tab on your Home menu and choose All Apps.
Browse the catalog to find your desired streaming app and select it.
Click Download on the app preview screen. Wait for the download to complete before proceeding.
Once the download finishes, access the ESPN, Hulu, or YouTube TV app from your PS5's Home Screen or the App Library.
PlayStation 4
Navigate to the PlayStation Store from your console's Home Screen.
Next, head to the Search menu and look for the app using the on-screen keyboard.
Pick the app from the search results and select Download on the description page.
Once installed, launch the streaming app from the lower section of the Home Screen or the TV & Video menu.
After downloading the ESPN, Hulu, or YouTube TV app, launch it on your PlayStation console and log in using your account credentials. You can use another device, like your mobile device or computer, for code-based activation.
Don't have an account or subscription yet? Head to plus.espn.com, hulu.com/live-tv, or tv.youtube.com, choose your preferred package, follow the on-screen prompts to set up your login account, and confirm your billing details.
After creating your account and paying for the subscription, you can sign in to the service's respective app on your PS4 or PS5, browse the channel guide to find ABC, ESPN, or NFL Network, and watch the 2023 NFL Draft live.
Check out: Watch NFL Draft on Samsung TV
Road to NFL 2023
The NFL Draft involves league teams selecting promising newcomers, helping determine their success as a franchise, not just for the upcoming season but for years to come. Avid football fans eagerly observe as teams make strategic decisions, taking calculated risks and placing their bets on the potential of some of football's brightest talents.
As the next generation of college football moves to the professional level, you surely don't want to miss a moment. With an ESPN+, Hulu Live TV, or YouTube TV subscription, you can watch NFL Draft on PS4 and PS5 without cable. We hope this guide has provided all you need to know about watching the action unfold through the seven draft rounds.
For a seamless and uninterrupted NFL Draft streaming experience, ensure your PS4 or PS5 has access to a high-speed internet connection (15 Mb/s or faster) over Wi-Fi or Ethernet.