The Meta Quest 2 is a fantastic virtual reality headset that works as a standalone entertainment console. It has many options that let you immerse yourself in various virtual worlds. You can play games, watch your favorite movies and shows in a virtual theater, spend time with friends, exercise in cool places, and attend live concerts using it.
To get the most out of Quest VR, you need space to move around and, optionally, a floor mat to help you know where you are. Usually, it's best to stand or sit. However, it may not be possible for some people to move around much, either due to disability or just exhaustion.
Whether you can't move around much or are tired, there's good news! You can still use the Meta Quest 2 while lying down. In fact, you can do lots of things, such as browse the web, watch videos on YouTube, Netflix, or other streaming apps, and even play a few VR titles. Read on as we take a deeper dive into the topic.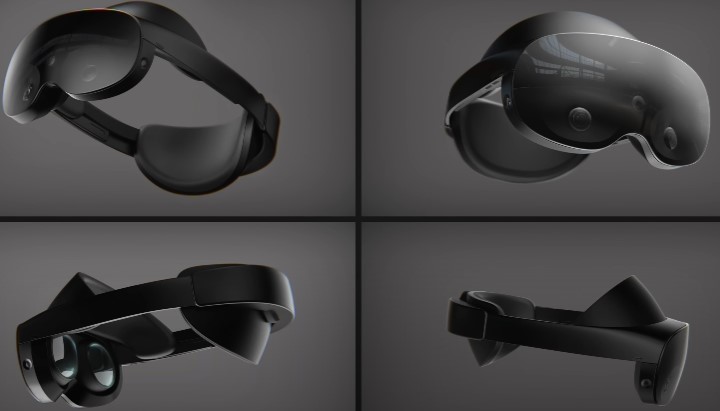 How to Use Meta Quest 2 Lying Down?
Using your Quest 2 headset while lying down is simple. First, turn on the headset and create your playspace in Guardian. Then hold down the Quest (or Oculus) button on the right-hand Touch Controller to re-center your view to the ceiling. It's perfect for browsing the web and watching videos and requires no additional configuration.
Perform the steps below to use your Quest 2 headset while lying down. These steps have worked well for most Quest 2 owners, especially for gaming.
Start with finding a comfortable spot, such as your bed, couch, or floor.

Make sure there are no obstructions nearby that could collide with your Quest headset when moving around.

Turn on and wear the Quest 2 headset.

As you wear the headset, consider using one of those eye mask accessories to block outside light and improve focus on the game.

Ensure you set the floor level to the actual floor – not where you'll lie down.

Lowering the floor level below your play space in virtual reality makes you appear taller.
If you don't, you'll be too low to interact with the in-VR interface. This workaround provides a similar experience to playing in Stationary Mode (or seated).

Create a room-scale boundary around your bed or couch space.
Lie down and get comfortable.

Adjust the lenses for clear vision, and if needed, set the IPD (interpupillary distance) to keep images in focus.
Adjust the lens spacing on your Quest 2 by gently moving the lenses closer or farther apart.

Press the Quest Button on the right-hand Touch Controller to re-center your view.

For a better VR experience lying down, use a blanket or pillow to raise your head and body slightly. The closer you are to a seated position, the better.
And that's it! Launch your game and begin playing. Alternatively, you may browse the web or watch your desired film or series. Pause anytime you need a break. When done, power off the Quest 2 and remove the headset.
After playing on your Quest 2 while lying down, it's possible to experience motion sickness due to a mismatch between eye-body coordination. We suggest stopping playing if you start feeling unwell and allowing your body to adjust gradually.
Difficulties With Playing Quest 2 Lying Down
Most VR games are difficult to play while lying down due to the following reasons:
Most Quest 2 games typically expect players to move around, which is challenging while lying down. Not standing or seated breaks the immersion.
Moving around can also be challenging, especially when there's limited space and in games that require hand movements, like first-person shooters.
Using Quest 2 while lying down affects your body's vestibular system, which is responsible for balance and spatial orientation.
Since it relies on input from the eyes and ears, lying down with ears lower than the eyes can disrupt it, leading to nausea, dizziness, or motion sickness.
When playing in-VR games, the optimal height is usually at eye level. However, when lying down, your eyes aren't at the same level as if you were standing or sitting, making it difficult to see and play the game properly.
Over at the r/OculusQuest subreddit, some users attempted to play Beat Saber while lying down. Most blocks were at the right height, but a few were somewhat high, although still reachable. You also can't dodge objects when necessary.
Most in-VR games can be hard to play, as you'd still be using the Touch Controllers, one for each hand. However, it can be challenging to hold both of them when lying down.
Best Meta Quest 2 Games to Play Lying Down
Playing games on Quest 2 while resting can be challenging because most VR titles assume you can move around, and some have optimal height requirements.
Even if a game is playable, it may not be enjoyable or worthwhile. As mentioned earlier, you could play Beat Saber with blocks at a reasonable height, but you can't move around to avoid objects when necessary, affecting your experience.
If you plan to play games while lying down, your options for VR titles are limited. Here are your best options:
Tetris Effect (Paid)
Tetris Effect: Connected is a new expansion to the classic puzzle game, Tetris Effect. It includes multiplayer and spectator modes and supports cross-platform play. The game features stunning visuals, music, and effects synchronized with gameplay. With over 30 stages and ten gameplay modes, Tetris Effect: Connected offers a modern take on the addictive retro experience.
Bait! (Free)
Bait! is a popular VR fishing game with over 10 million players worldwide. It features seven different lakes and over 60 types of fish to catch.
The game offers multiplayer fishing with up to four friends and allows you to choose your own equipment and play using your Meta avatar. Additionally, players can visit Casters' Cove, a social destination for up to 12 virtual anglers, to enjoy various relaxing activities.
Tilt Brush (Paid)
Tilt Brush by Google is a virtual reality painting app that lets you create in 3D space. With various brush strokes, stars, light, and fire, you can unleash your creativity and use your surroundings as a canvas. It offers endless possibilities for artistic expression.
Moss (Paid)
Moss is a single-player action-adventure puzzle game for Quest headsets. It follows the story of a young mouse named Quill, who discovers a mysterious Glass Relic and sets out on an epic journey to save her uncle from danger.
Players will explore forgotten realms, solve puzzles, and fight enemies alongside Quill in a captivating world that combines classic game elements with the immersive opportunities of VR.
Nature Treks VR (Paid)
Nature Treks VR is another immersive title where players can explore different environments, including beaches, oceans, and the sky, with over 20 unique animals to discover.
The game features nine themed environments carefully crafted to influence emotional states, a dual-movement locomotion system, weather and time control, and the ability to shape your own world using creator orbs. Players can use meditation Lotus to help control their breathing. Plus, the game offers nature sounds and audio visualizations to create a calming effect.
The Room VR: A Dark Matter (Paid)
The Room VR: A Dark Matter is a game in which players explore cryptic locations, examine gadgets, and enter otherworldly spaces. Designed specifically for VR, players can interact with the game's strange contraptions and experience the spine-tingling world of Fireproof Games' critically-acclaimed game series, The Room.
More Games to Try
Job Simulator
Keep Talking and Nobody Explodes
Phantom: Covert Ops
Rec Room
Wander
Related Posts
Meta Quest 2 Review – 6 Months Later
Final Thoughts
Meta's Quest headsets offer a standalone virtual reality experience that doesn't require a PC or game console. And while it's mainly designed for standing or seated experiences, you can still use your Meta Quest 2 lying down to browse the web, watch Netflix, and play select games.
We hope you've found this post helpful. If you're looking for games you can enjoy while resting, go through our recommendations above.