If you're a football fan who's also a cord-cutter, you already know by this point that streaming the entirety of the NFL season requires subscriptions to multiple services. Even cable TV replacements like Hulu and YouTube TV, which has all the primary channels broadcasting the NFL in the US, will leave a burning hole in your wallet.
"But what about NFL+," you might ask. In fact, you might be on to something here, given the National Football League's own streaming service that launched last year offers live access to out-of-market preseason games and all local and primetime matchups from the regular season and postseason, all for a subscription starting from $5 a month.
As enticing as it may sound, all this live football action is reserved for the smaller screens of phones and tablets. However, with an upgrade to the Premium tier, replays of all the games become accessible on-demand on the big screens, too.
For those who don't have time to tune in on game time anyway, NFL+ is the ultimate destination for watching full football game replays, and it's also available for Roku devices. Here's everything you need to know about NFL Plus on Roku.
What can you watch with NFL Plus on Roku?
The NFL+ subscription usually offers access to the following live events:
Out-of-market preseason games that don't air within your designated market area
Every Sunday afternoon game broadcast on your local CBS and FOX affiliates
All primetime regular season matchups, including ESPN's Monday Night Football, NBC's Sunday Night Football, and Prime Video's Thursday Night Football
All Playoff fixtures, the Pro Bowl, and the Super Bowl
Every other game airing on the NFL Network
Live audio of every match of the season, i.e., home, away, and national calls
However, as mentioned, live viewing in NFL+ is limited to mobile devices only. But the plan also bundles a diverse library of on-demand programming accessible on all supported TV devices without pesky advertisements.
With NFL+ on Roku, you can watch your favorite NFL Network shows live and on-demand, browse from the NFL Film archives, and some of the most captivating documentaries and features highlighting legendary moments and the greatest players in the rich history of the NFL.
For an additional $5 a month for the NFL+ Premium subscription, you get the perks of the standard plan with exclusive on-demand access to the full replays and condensed recaps of every NFL matchup (including out-of-market Sunday games) right after they finish airing on live TV, plus the Coaches Film that offers the All-22 birds-eye view for games.
How to Watch NFL Plus on Roku?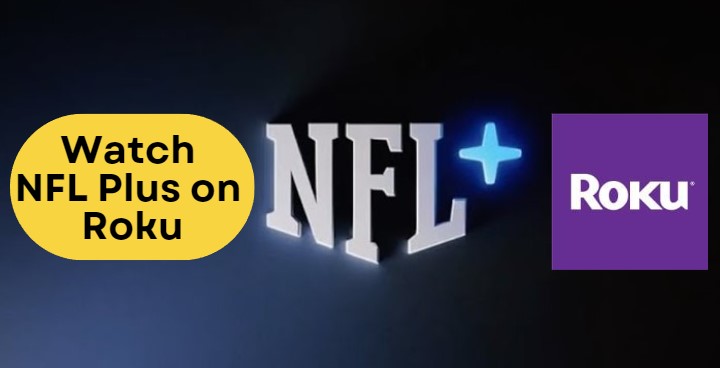 The NFL+ library is accessible via the official NFL app, compatible with a wide range of Roku streaming players and TVs. Here's how you add it from the Roku Channel Store:
Press Home on your Roku remote to go to the Roku Home screen if you aren't already there.
Scroll down the menu and select Streaming Channels, followed by the Search Channels option on the Channel Store page.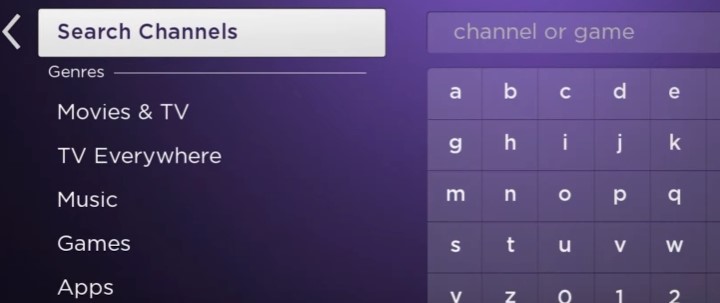 Use the onscreen keyboard to enter "NFL," then select the matching app from the results panel.
On the preview screen, select Add Channel. You may have to confirm your Roku PIN if configured.
With NFL added, you can access it from your Home screen channels list. Before you open the app, however, you must also sign up for the NFL+ Premium subscription. You can do so directly from the app, but we suggest signing up from the web instead. Instructions are in the following section.
Signing Up for NFL Plus
Visit nfl.com/plus on your phone or computer and click the Subscribe or Sign Up Now button.
Pick your billing cycle (monthly/season) and select "Start 7-Day Free Trial" for the NFL+ Premium
Choose Sign Up on the following screen, provide all the necessary details, and select Create Account.

You may sign in with Facebook, Google, or Apple if that's more convenient.

Review your subscription and complete the purchase via your preferred payment method.

Those eligible for the free trial will be charged for the NFL+ plan through their linked payment provider after seven days.
Activating NFL Plus on Roku
With your NFL.com account and NFL+ membership ready, use these steps to sign in to the NFL app on Roku:
Launch the NFL app from your Roku Home screen. You'll see the NFL+ welcome page.
Select Sign In, and the app will generate an Activation Code to help you log in.
Go to nfl.com/activate from your mobile or PC browser. Alternatively, scan the QR code on the activation screen with your phone camera.

Enter your Activation Code in the respective field and click Continue.
Continue signing in with your com account credentials. Upon login, you'll see the "You signed in successfully" pop-up in the NFL Roku app.
And that's it! Now navigate to the app's dedicated NFL+ section from the top navigation bar to access all the on-demand programming your subscription offers, including the most recent episodes of your favorite NFL Network shows, hard-hitting football documentaries, and all other NFL Films series.
From the Games tab in the NFL Roku app, you can select a game from a particular week or season (goes as back as 2009), and you'll get the option to watch the Full Game Replay or Condensed Game Replay, along with short highlight clips. That's if you get the NFL+ Premium subscription.
Cast NFL+ Content on Roku via AirPlay
If you have an iPhone or iPad and a compatible Roku device (find the list here) running Roku OS 9.4 or above, you can also use the NFL mobile app to cast eligible NFL+ content to your big screen via AirPlay. It's a straightforward process.
Once you get the NFL app from the App Store on your Apple device, open it from your Home Screen and follow the on-screen prompts to log in with your NFL.com account. You can also subscribe to NFL+ directly via the app.
After signing in, browse to the NFL+ section from the bottom navigation panel and tap on any content you wish to watch. Then it's a matter of tapping the AirPlay icon in the player window and selecting your Roku player or TV, which has to be on the same home network as your iPhone or iPad.
That way, you don't even have to go through all that hassle to add the NFL Roku app and activate it. If your Roku device doesn't appear in the AirPlay menu, navigate to the device's Settings > Apple AirPlay and HomeKit page and ensure AirPlay is "On."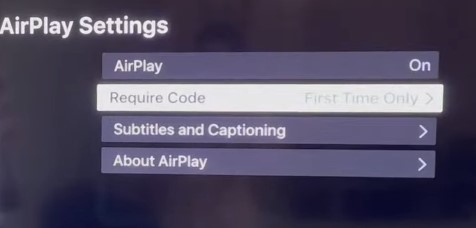 Notes Regarding Live NFL Streams
While you can tune into the Around the NFL and NFL Now talk shows via the live NFL Channel feed for pre and post-game discussions and analysis, any "LIVE" NFL game in the app's "On Now & Upcoming" row on the Home page will require authenticating with a participating TV provider.
Again, it's because NFL+ makes live streams viewable on phones and tablets only, except for the handful of out-of-market preseason matchups and live game audio that can be streamed on connected TV devices. AirPlay and Screen Mirroring won't work in this case either.
The good news is you don't need a cable or satellite pay-TV subscription to watch the games live on your big screen. We've discussed several streaming alternatives in our guide to watching NFL on Roku, which you should definitely check out.
Enjoy NFL Plus on Roku!
NFL+ won't get you access to any live football games during the regular season and beyond, but you can at least catch up with the on-demand recaps and highlights afterward. There's also loads of off-season content to enjoy on the streaming platform, even when the gridiron action is at a halt.
All the details and instructions in our guide to NFL Plus on Roku should be enough to help you stream your favorite football programming within the NFL app. Though if you run into any trouble, feel free to comment below so we can help you.