The awards season is in full swing as spring gradually rolls around. And at its pinnacle comes the Academy Awards, also generally known as the Oscars, the gold standard representing the best of Hollywood entertainment.
Aside from celebrating the feats of recent theatrical releases every year, the event always has been replete with sparkly fashion, drama, and performances, and the sowing ground for celeb drama and controversy.
All that culminates at the star-studded glitzy night the awards ceremony is known for, and this year's Academy Awards is unlikely an exception. As we cinema buffs anxiously wait, you might be thinking about how and where to watch Oscars on LG Smart TV. Luckily, even without cable or satellite, you can tune into the live stream in other ways.
What You Need to Know About Oscars 2023
On 24th January, actors Allison Williams and Riz Ahmed announced the nominees for the 95th Academy Awards. This year's nominee list is pretty diverse and with some surprises lurking. The indie filmmaking duo of Daniel Kwan and Daniel Scheinert's exhilarating, absurd dramedy Everything Everywhere All At Once has rightfully managed to live up to its premise by scoring a whopping 11 nominations.
Following closely behind with nominations across nine categories are Edward Berger's epic anti-war masterpiece All Quiet on the Western Front and Martin McDonagh's black tragicomedy The Banshees of Inisherin, with Baz Luhrmann's Elvis and Steven Spielberg's The Fabelmans competing for eight and seven nominations.
In a historical move, thrilling commercial blockbusters, mainly sequels, such as Top Gun: Maverick, Black Panther: Wakanda Forever, and Avatar: The Way of Water, are leading the chart with six, five, and four nominations, respectively.
The 2023 Academy Awards marks a significant milestone as several nominees celebrate their debut Oscar nominations. From Austin Butler, who portrays Elvis, to Paul Mescal in Aftersun, and the incredible performance of Brendan Fraser in The Whale, prepare for plenty of joyous tears at this year's event.
The show takes place at the Dolby Theatre at Ovation Hollywood in Los Angeles. Late-night talk show host and comedian Jimmy Kimmel is to host the ceremony. It's his third gig at the Oscars after hosting the ones in 2017 and 2018.
Where to Watch Oscars on LG Smart TV?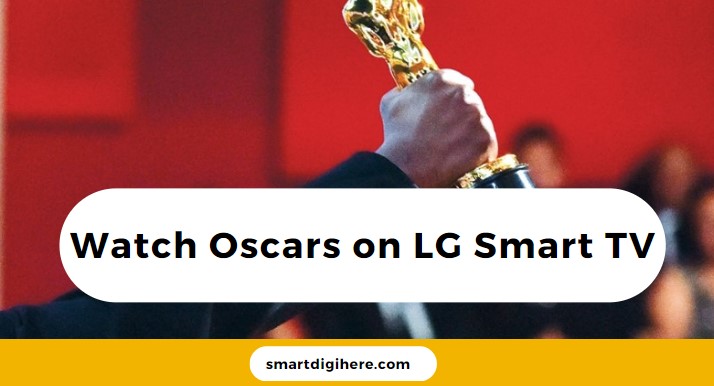 As per the current tradition, ABC is televising the 95th Academy Awards across the United States. You can watch the event on cable or satellite television with even the most entry-level channel package or via streaming television services.
ABC has its own TV Everywhere app for a wide variety of devices. It lets users log in with their TV provider credentials and watch the live ABC broadcast stream. Sadly, it's unavailable for LG Smart TVs.
If you have an AirPlay 2-enabled LG webOS TV, you could log into the ABC app on your iPhone/iPad or the abc.com website from your Mac and cast the 2023 Oscars stream to your big screen.
However, you may not own one of those high-end TV models or Apple devices. Or you don't have a cable or satellite connection. What then? Enter live TV streaming services – the OTT (over-the-top) alternative to traditional pay-TV solutions.
They offer the same (sometimes even more) linear broadcast channels as cable and satellite, including your local ABC station. What's different is that you can stream it anytime on any of your preferred screens, with extra perks like cloud DVR, HD streaming, and on-demand titles – no long-term commitment is required. Here are your options:
fuboTV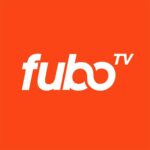 ABC comes with all three plans fuboTV offers, including Pro, Elite, and Premier. Even the "base" Pro plan gets you 130+ channels, cloud storage for 1000 hours of recording, and the flexibility to stream simultaneously on up to ten devices on the network, so you're getting more than just the Oscars.
If your end goal is to watch just the awards ceremony live, you might as well sign up for the free trial promotion fuboTV's currently running for a limited time.
Hulu + Live TV
Disney owns both ABC and Hulu. Therefore, Hulu + Live TV carrying the broadcast network doesn't come as a surprise. Besides the 2023 Oscars, if you're looking to stream more American entertainment, sports, and news on your LG Smart TV, this may be an excellent option for the price.
Aside from 85+ channels and unlimited DVR, you have full access (ad or ad-free) to Hulu's on-demand library, where you may find some of the previous year's Academy Award-winning titles and countless original exclusives to stream. Plus, the subscription opens the door to the Disney+ and ESPN+ streamer apps.
YouTube TV
YouTube TV is one of the most popular live TV streaming services, with over five million US subscribers. Its 100+ channel lineup features ABC, NBC, and CBS (also referred to as the "Big Three") and many premium networks, meaning you can watch the 2023 Oscars and more.
New subscribers are eligible for a limited-time free trial on YouTube TV's Base Plan and a $10 discount (for the first three months) for those who want to keep the subscription rolling. Besides the multitude of channels, you get unlimited DVR storage and up to three simultaneous streams.
Where to Watch Oscars 2023 Red Carpet on LG Smart TV?
Some of the Oscars' memorable moments take place on the red carpet. Catch the Academy Awards Red Carpet pre-show on E!, a channel that usually focuses on pop culture and celeb-focused content. You can access ABC and E! on your LG Smart TV by subscribing to fuboTV, Hulu + Live TV, or YouTube TV.
Steps to Get the Live TV Apps on LG Smart TV
All the above streaming TV apps are downloadable from the LG Content Store. Hulu and YouTube TV support webOS 3.0 and above (2016 and later models), whereas fuboTV is compatible with 2018 and newer later models running webOS 4.0 and above. Here's how to get them on your TV:
Pick up your LG TV remote and press the Home
Choose Apps or LG Content Store from the apps list on the Home dashboard or ribbon menu.
Use Search (magnifying glass icon at the upper-right corner) to find the live TV app you wish to install, e.g., fuboTV, Hulu.
Click the Install button on your app's preview page.
Once installed, head to the Home menu and open the streaming app from the apps list. After that, follow the on-screen instructions to sign up for a subscription or log in if you've already registered from the service's official site. Then, you can tune into ABC from the app's channel guide and watch the Oscars 2023 live.
Check out:
Watch Oscars on LG Smart TV For Free
You can watch the 95th Academy Awards on your LG Smart TV for free, provided you're in an area close to an affiliate ABC broadcast station. You can get a sharp, high-definition stream of the channel if you're lucky enough to be in a place with strong signal reception.
If you don't want to renew your cable contract or pay lots for a streaming subscription, consider using a digital OTA (over-the-air antenna) like this one from Mohu or Insignia with your LG-branded TV. It's a small one-time investment that lets you watch the Oscars on ABC and access other local channels like CBS and NBC without cable.
Wrapping Up
We hope this guide helps you watch Oscars on LG Smart TV. With this year's nominees consisting of a remarkably diverse host of films spanning various genres and Rihanna performing her Oscar-nominated solo ballad "Lift Me Up" on the stage, there's no reason to miss a single minute of the awards ceremony. So be sure to set a reminder for Sunday night!