2022 bid us farewell, and now it's the 95th time to pay tribute to the finest films of the year by bestowing them with the prestigious Academy Awards. Also known as the Oscars, it addresses some of the incredible cinematic accomplishments in the previous calendar year.
Just as the Emmys are to television and the Grammys are to music, the Oscars hold a similar stature in cinema. The grand ceremony marks the peak of the awards season, brimming with glamor, excitement, and unforeseen moments, with the possibility of unexpected Oscar snubs and uncalled controversies.
You're here to know where and how to watch Oscars on Vizio Smart TV, and we have you covered. Below are all the details on the 95th Academy Awards and instructions to stream it on your living room Vizio SmartCast screen.
Watch Oscars on Vizio Smart TV via the ABC Mobile App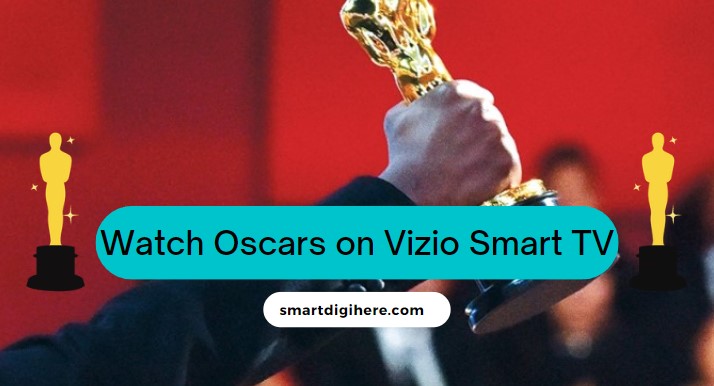 As per the current contract, ABC is the sole broadcaster of the Academy Awards in the United States. While even the most "basic" pay cable contract will grant you access to your local ABC affiliate station, streaming it online is straightforward nowadays.
The Oscars are officially streaming live on the ABC app. Of course, the app asks for your TV provider credentials. If you're a cord cutter, no worries! ABC lets you sign in with a streaming provider like Hulu and YouTube TV instead. Check out the section below for more info.
ABC's TV Everywhere app, though available for Smart TV platforms, doesn't support Vizio SmartCast models. However, if you own one of the newer models, odds are it's AirPlay-enabled or has Chromecast built-in. In that case, it's possible to cast the Oscars 2023 stream onto your Vizio TV via the ABC mobile app.
Download ABC on your Android (Play Store) or iOS (App Store) device, launch the app, and follow the on-screen prompts to sign in. Of course, you'll need your provider credentials in hand to go through the activation process. Following successful login, go to the Live tab or open the live Oscars stream from the app's Home page.
If your phone/tablet and Vizio SmartCast TV are on your home (Wi-Fi or Ethernet) network, the Cast (TV with three bars) option should appear above the player window. Tap it and choose your Vizio TV from the list, and the stream should begin playing on your big screen.
Casting works differently than mirroring. You can continue doom-scrolling through socials on your mobile device to learn other people's thoughts while streaming the awards show on your Vizio TV.
Recommended Reading: Watch Oscars 2023 on PS4 & PS5
Watch Oscars 2023 on Vizio Smart TV Without Cable
The days of relying solely on conventional cable or satellite TV providers to watch the Oscars are long gone. Cost-conscious consumers are giving up on pay-cable and satellite, opting for streaming TV apps to satisfy their linear entertainment needs.
With fuboTV, Hulu, and YouTube TV, you can enjoy the Academy Awards on your Vizio Smart TV without committing to a long-term contract. Here's more in detail:
Watch Oscars on fuboTV (Free Trial Available)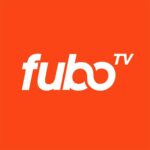 FuboTV's Pro package, albeit a bit more expensive than the rest, offers a massive lineup of channels (over 135 stations) and a 1000-hour cloud DVR capacity. The service carries ABC in most US DMAs, with Chicago, Houston, Los Angeles, Philadelphia, and Raleigh-Durham being the most recent additions.
Fresh-new users get a free trial, meaning you can sign up for the Pro plan by only verifying your card details and then watch the Oscars via the native fuboTV app on your SmartCast TV at no cost. Unless you want to continue, ensure you cancel the rolling subscription afterward to avoid incurring charges.
You might also want to know: How to Watch Oscars on Samsung Smart TV
Tune into Oscars 2023 via Hulu with Live TV
Hulu provides a live TV option that features ABC in almost all markets across the States plus 85+ other popular broadcast networks, enabling viewers to watch the 95th Oscars live as it airs on TV alongside the red carpet presentation on E!. To determine if ABC is accessible in your area, visit hulu.com/live-tv, scroll to the channels list, and input your ZIP code.
Vizio SmartCast models from 2016 and beyond support Hulu + Live TV. As with fuboTV, you pay on a month-to-month basis, with additional benefits like unlimited DVR and access to the Hulu (on-demand), Disney+, and ESPN+ libraries.
If you aren't that desperate to watch the Academy Awards session live and are good at avoiding spoilers, you'll find the on-demand stream the next day on Hulu. In that case, sticking with the regular Hulu (With Ads) plan would be your cheapest option.
Stream Oscars on YouTube TV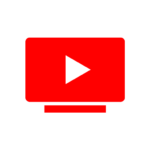 YouTube TV is the favorite choice of cord-cutters, with its aptly-named Base Plan carrying ABC and 100+ channels, unlimited live TV recording storage, and three device streams. New users eligible for the limited-time promotion can take the streaming plan for a test drive for a few days and watch the 2023 Oscars on ABC at essentially no cost.
Like Hulu, YouTube TV also gives subscribers access to NBCUniversal's E! network. Tune in a few hours before the ceremony and catch the red-carpet arrivals.
How to Watch Oscars 2023 on Vizio Smart TV?
Vizio SmartCast TVs don't have a store for app downloads. Instead, you'll find all the streamer apps you may need right on the Home screen.
To open fuboTV, Hulu, or YouTube TV on your Vizio Smart TV, press the Home remote button while on the "SmartCast" source, navigate to your Home screen's App Row, and find and select the app. Then you follow the instructions on the screen to register and log in, which usually requires using your mobile device or computer.
And after that, all that's left is to head to the streamer app's channel guide and choose the ABC channel. You'll be watching the Oscars at the same time it goes live on the linear channel across the United States.
Watch Oscars on Vizio Smart TV For Free
Besides signing up for a free trial on fuboTV or YouTube TV, you may connect a digital aerial TV antenna with your Vizio Smart TV and scan for your local over-the-air ABC affiliate station.
Provided you're lucky enough to live in an area close to a broadcast tower, you can catch the 2023 Academy Awards in high-definition for free. It shouldn't take long to get a clean image, even using an indoor antenna like the Mohu Leaf 30.
Check out: Cast Meta Quest Pro to Vizio Smart TV
Final Words
With all the anticipation and fanfare around this year's Oscars nominees, it's easy to forget for one to wonder where and how to watch Oscars on Vizio Smart TV. Good thing this guide has covered it all up for you, so now all you do is relax, enjoy the show, and speculate the winners across the 23 categories as you see it unfold live.
It's worth highlighting ABC's official site dedicated to the Oscars, an excellent source for exclusive interviews and behind-the-scenes content. However, it doesn't include the actual broadcast of the Oscars.