In 2022, the biggest television event was Super Bowl LVI featuring the Los Angeles Rams and Cincinnati Bengals, with over 99 million viewers – roughly a third of the US population. However, a new champion is to hoist the Lombardi Trophy at State Farm Stadium in Arizona this weekend.
With the Philadelphia Eagles and Kansas City Chiefs facing off in Super Bowl LVII, another dozen million viewers are possibly to tune in, whether for the thrill of the game itself, the commercials, or an extraordinary halftime performance.
With a single Super Bowl victory in four appearances, the Eagles stand in contrast to the Chiefs, who have triumphed in three of their four showings. Even for those less inclined towards sports, the halftime show featuring pop-star Rihanna, who has been largely inactive since 2016, could make tuning into Super Bowl LVII this Sunday worthwhile.
If you're reading this, you're likely readying up to watch the big game from home. So, without overburdening with things you may already know, here's all the information you need to watch Super Bowl on Roku.
Watch Super Bowl on Roku via FOX Sports
Major US television network Fox intends to air Super Bowl LVII live this year. Therefore, it'll be accessible to most viewers through their local FOX station, included with the cable or satellite TV package for which they pay.
If you use a Roku for streaming alongside your traditional pay-TV connection, it's time you put it to good use. Sign in to the FOX Sports Roku channel with your TV provider credentials, and you can stream the 2023 Super Bowl in up to 4K with HDR.
Besides the biggest NFL and college football games, FOX Sports is home to boxing, baseball (MLB), motorsports (NASCAR), soccer, pro wrestling (WWE), and more. Additionally, It serves clips and highlights of the significant moments across several sports events, plus key plays and stats.
Add the FOX Sports Roku Channel
The easiest way to add the FOX Sports channel to your Roku device is to use the Roku mobile app. But if you don't have that set up, you can get FOX Sports directly on your Roku from the Channel Store. Here's how:
Go to the Roku Home screen by pressing the Home button on the remote, scroll down the options, and select Streaming Channels.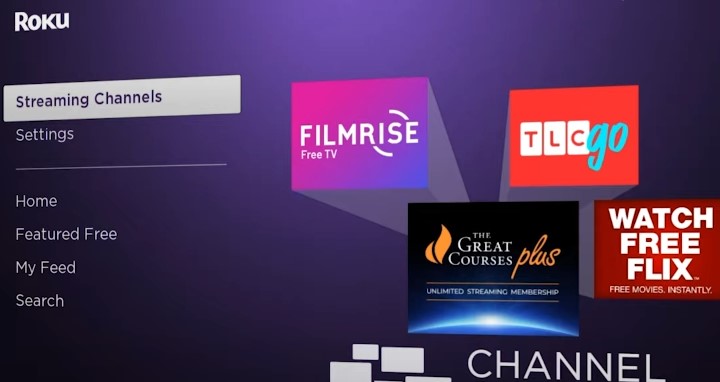 In the Channel Store, select Search Channels and enter "FOX Sports" in the search field.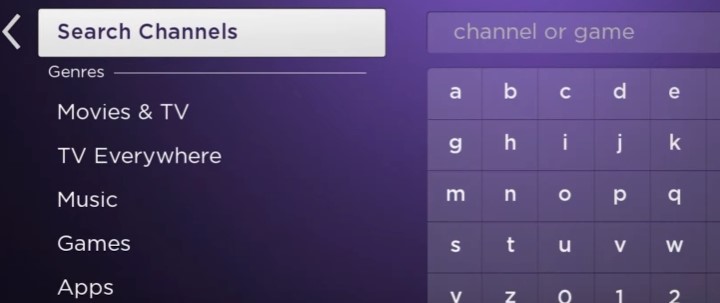 Choose the FOX Sports app from the results panel on the right-hand side of the interface.
Click Add Channel on the FOX Sports app description page. Anyone with a Roku PIN configured must verify it to continue.
You'll find the app at the bottom of your apps list on your Roku Home screen. For instant access on game day, perform the following steps:
Scroll down to the bottom of the channel grid of your Home screen and highlight the FOX Sports.
Press Star ✱ on your remote to open the Options page and choose Move channel.
Move the channel tile among the top rows using the directional pad and press OK on your remote.
Activate FOX Sports on Roku and Watch Super Bowl 2023
Adding FOX Sports to your Roku streaming device is easy, and so is the activation process. If you're ready with your TV Provider login details, simply follow these instructions:
Open the FOX Sports channel from your Roku Home screen.
Navigate to Settings from the app's top section and select TV Provider Sign In. The following screen should present you with a code.
Visit go.foxsports.com from your phone or computer browser and click Submit. You'll then need to select your TV Provider.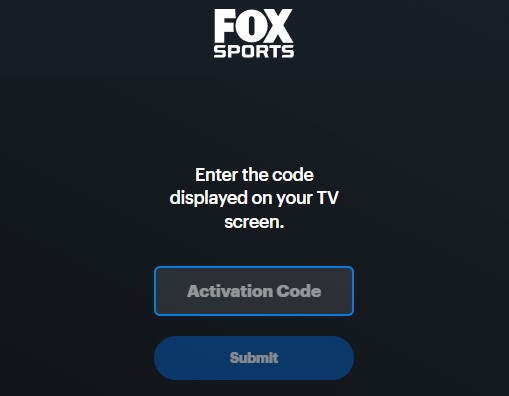 Once you choose yours from the list, it'll redirect you to your cable, satellite, or streaming provider's login page. Confirm your account details and go through the rest of the on-screen prompts.
On successful login, you should find yourself on the FOX Sports app's Home page. All that's left to do is select Watch Live under the "FOX Super Bowl LVII" promotional banner. Or, scroll down to the "LIVE NOW" section and click the FOX stream.
For HD streaming, FOX Sports requires a minimum of 10 Mbps internet connection. If you own a 4K Roku Smart TV or use a Roku Premiere, Roku Streaming Stick+, or Roku Ultra streaming player with your UHD television, the recommended download speed is 25 Mbps or faster.
Watch Super Bowl 2023 on Roku Without Cable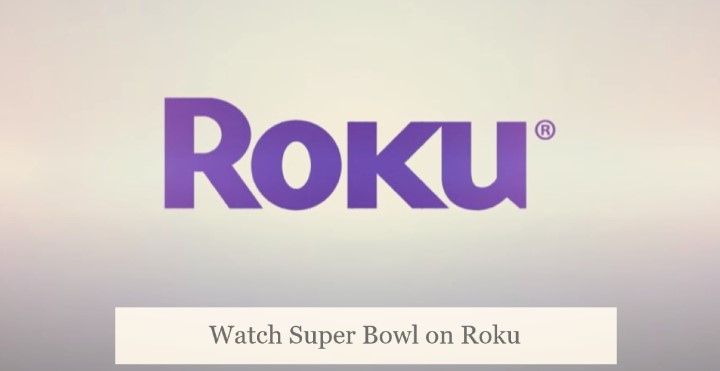 The great thing about the Super Bowl is that it has become widely accessible with the advent of streaming. While FOX is broadcasting this year's big game, millennial cord-cutters can still tune in through streaming television services like FuboTV, Sling TV, or YouTube TV by subscribing to their offerings.
FuboTV and YouTube are excellent options to watch the 2023 Super Bowl in Ultra HD on your compatible Roku streamer or Smart TV. FuboTV's 4K-supported Elite or Premier plans include 150+ top American channels, with a surplus of premium sports networks.
The same goes for YouTube TV's Base Plan, which carries 100+ channels and offers unlimited cloud storage for live TV recordings. However, you're looking at a $20 premium for the 4K Plus add-on to stream the championship game in Ultra HD. That said, it also allows you to use your subscription on as many compatible screens as you want on your home network.
If all that sounds exciting, but you just can't afford to add another monthly expense, the good news is both FuboTV and YouTube TV offer a free trial. Hence, you can opt as a new user just ahead of Super Bowl LVII and cancel your subscription afterward.
Sling TV is a tier below in features and channel lineup but is also pretty affordable – if that's what you're looking for in an over-the-top streaming television plan. In fact, you can avail the Sling Blue plan at a 50% discount on your first month (at the time of writing), which gets you about 40 channels, 50-hour DVR storage, and up to three simultaneous streams.
The only hurdle is that Sling TV offers FOX (and other local channels) in select markets, so you'll need to verify the list of channels available to you before subscribing to the service.
Despite Sling TV not supporting 4K playback, you can log in to the FOX Sports Roku channel (see above) with your Sling credentials and stream any available sports live in 4K from there, including the 2023 Super Bowl. No particular plan or separate add-on is necessary.
For more options, check out DirecTV Stream, Hulu with Live TV, and Vidgo. But whichever live TV streaming service you decide upon, be sure to check the compatibility list and see whether your specific Roku device is supported.
How to Watch Super Bowl on Roku For Free?
Can You Watch Super Bowl LVII on Roku For Free? Sure. If the FuboTV or YouTube TV free trial is available, that is. Alternatively, if you have a Roku-powered Smart TV from Hisense, Insignia, Philips, Sharp, or TCL, use a digital TV antenna to scan for signals from your local FOX broadcast station.
Provided you're within 50-60 miles of your local FOX affiliate, you can set up the OTA antenna indoors or outdoors with your Roku Smart TV and watch the 2023 Super Bowl in high-definition for free. The availability of the channel and quality, however, will vary depending on how the signal reception is in your area.
More Super Bowl Guides
Enjoy Super Bowl 2023 on Roku
That's how you can watch Super Bowl on Roku. The good news for those without cable or satellite subscriptions is that the showdown between the AFC and NFC champions is available for streaming, at least in the United States.
While many of you are thrilled about the results of the match-up between the Chiefs and Eagles, make sure to catch the pre-game coverage for Chris Stapleton's national anthem cover and the subsequent performances of Sheryl Lee Ralph and Babyface. And who can be any less excited for Apple Music Super Bowl Halftime Show, highlighted by an unforgettable musical performance from Rihanna?
To ensure you don't miss out, we suggest setting up your subscription and Roku device in advance and not on the game day for streaming the big game – unless you're reading this right before the Super Bowl kickoff, in which case you better hurry up. Perhaps stock up on snacks and refreshments while you're at it!