The 57th Super Bowl is finally here, and all eyes are on the coveted Lombardi Trophy. After some weeks of fierce NFL playoffs, the Super Bowl match-up will be the Kansas City Chiefs vs. Philadelphia Eagles. While many football fans will flock to watch the game on the biggest screen possible, others may find themselves away from home or without cable access.
But don't fret – we've got you covered. We'll help you find the most convenient way to stream the Super Bowl, whether it's to catch the exciting game itself, the electrifying halftime show featuring Rihanna, the dazzling commercials, or anything else you expect to see.
This guide will show you the best way to watch Super Bowl on PC or laptop in the comfort of your space.
How to Watch Super Bowl 2023 on Windows PC or Laptop via FOX Sports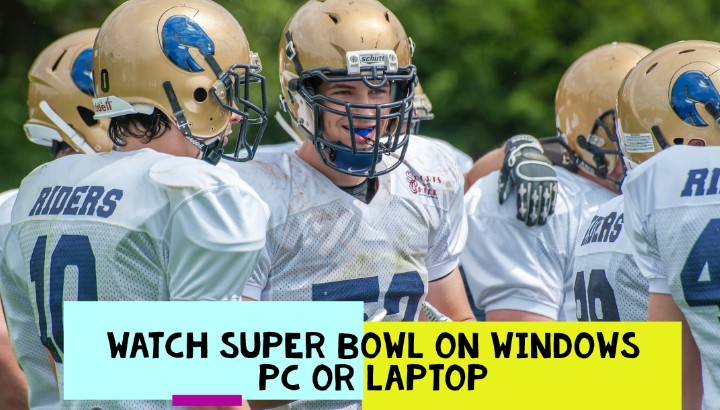 Broadcast rights for the Super Bowl rotate annually among CBS, NBC, and Fox. The 2023 Super Bowl is set to air Sunday evening at the State Farm Stadium in Glendale, Arizona, with Fox promising it to be a visual feast with its 4K ultra-high definition (albeit upscaled 1080p) presentation.
Gone are the days when watching the Super Bowl on computer or laptop was a cumbersome process, as there are now numerous cross-platform live-streaming options that make it just as easy to enjoy the big game on your computer as on your TV.
Fox, the official broadcaster for this year's big game, is streaming the game online. If you're looking for a straightforward way to stream Super Bowl LVII, you can start by visiting the official FOX Sports (foxsports.com/nfl/super-bow) website. Just make sure to have your cable or satellite login information handy.
If you're running Windows 10 or 11, you can use the most current version of Google Chrome, Mozilla Firefox, and Microsoft Edge to watch the championship event live on your PC or laptop. Although the stream is available in 4K resolution for select devices, the web version of FOX Sports on Windows plays back at up to 1080p. Mac users on macOS 11 Big Sur or higher can also use the above browsers and Safari.
You might also want to know: How to Watch Premier League on Sony TV
Where to Watch Super Bowl on PC or Laptop Without Cable?
If you're looking for non-cable options to stream the Super Bowl on PC or laptop, consider subscribing to one of the live TV streaming platforms such as DirectTV Stream, FuboTV, Hulu+ Live TV, Sling TV, and YouTube TV. They have their own streaming apps and sites, but you may also use the creds to sign into the FOX Sports website.
These services offer access to a wide range of channels, including ABC, CBS, FOX, NBC, ESPN, NFL Network, and more, allowing you to stream not only the big game but also NFL regular season games, depending on your designated market area. Some of these platforms even offer free trials to first-time subscribers, so you can try them before you buy.
The free trial duration can range from a few days to a week or two. You'll typically need to provide your personal information and credit card details to take advantage of such offers. If you don't cancel before the trial period ends, you'll be auto-billed for the subscription. Keep this in mind while exploring your options and choose the one that works best for you.
DirecTV Stream

DirecTV Stream is a familiar name for those looking for a reasonable cable alternative to watch Super Bowl 2023 on Computer or laptop without cable. With its base Entertainment plan, you'll have access to FOX and 75+ other channels. Hence, you can enjoy all the football action from the comfort of your home or on the go.
Whether it's Entertainment or a more expensive package, DirectTV Stream provides unlimited cloud DVR storage and puts no limit on simultaneous screens in your home. The higher-tier packages also include regional sports networks, which entry-level one doesn't.
FuboTV
Whether you're a fan of American football or other sports, FuboTV has something to offer. It caters to sports enthusiasts, offering comprehensive coverage of nearly every NFL game of the season, including the 2023 Super Bowl.
Its Pro, Elite, and Premier plans include channels such as CBS, FOX, NBC, ESPN, NFL Network, and NFL RedZone, among others, with bonus perks like cloud DVR, multi-device streaming, and premium networks.
FuboTV provides complete coverage of NFL regular season football, but it also offers streams for other American sports events in up to 4K, including NBA, MLB, NHL, MLS, etc. However, Safari is the only browser where viewers can enjoy the Super Bowl in 4K on a compatible Mac device and screen.
Hulu with Live TV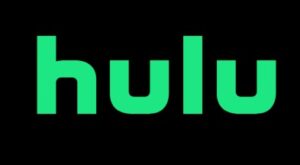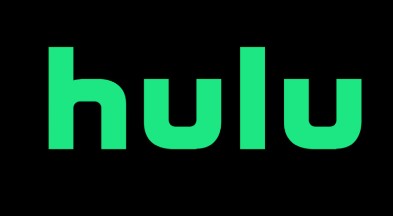 The monthly Hulu + Live TV subscription offers a unique blend of live TV and on-demand video, with complimentary access to Disney+ and ESPN+ included in the package. It carries over 85 channels, including FOX and most top sports, entertainment, and news networks.
Features-wise, subscribers can record unlimited live TV (stored for up to nine months), stream on two simultaneously, and get Español Add-on to enjoy access to FOX Deportes, which is airing the 2023 Super Bowl in Spanish.
You can stream on an unlimited number of devices within your home network for an extra monthly fee for the Unlimited Screens Add-on. However, when away from home, the number of streams is limited to just three.
It's worth noting that while many Hulu shows are available in 4K, live TV streams, including FOX's Super Bowl LVII, are not. Also, regardless of which modern browser you use on your computer, video quality is capped at 720p HD.
Sling TV
Sling TV is a live TV streaming service providing cost-effective access to up to 50 channels, including FOX, in a handful of markets. Its Blue plan gets our top recommendation as it's the most affordable subscription to stream the 2023 Super Bowl on Windows PC, laptop, and other compatible devices.
Besides Super Bowl, the upcoming 2023 NFL season is fully covered by the Sling Orange + Blue package, offering almost all the networks you need to watch every game at a very reasonable price. Making things even better is new users can enjoy half off their first month on either package.
YouTube TV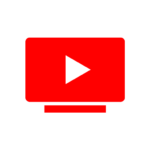 YouTube TV is another MVPD platform where you can opt for the Base Plan to access 100+ channels, including FOX and the other NFL partner networks, unlimited DVR, three device streams, and up to six individual profiles to set up for the family. It even offers a cheaper Spanish Plan carrying FOX Deportes and 25+ other Español networks.
While subscribers with the 4K Plus add-on can watch Super Bowl LVII on YouTube TV in 4K on a compatible device, web browsers aren't supported. In fact, it only goes up to 1080p across the latest versions of Chrome, Firefox, and Safari.
Learn more: Why does My TV Say WiFi is Connected but no Internet 
Watch Super Bowl 2023 on PC / Laptop in Other Countries
For international fans of the National Football League and Super Bowl, checking local TV listings is the best way to find where to stream the game.
In Canada, DAZN has streaming rights to the 2023 Super Bowl, but it's hosted on the TSN+ website as well. You can sign up for a DAZN of TSN Direct membership and watch the big game on your computer via a compatible browser. DAZN is also offering it in Italy for those curious.
The NFL championship game is also available on ITVX for UK and Ireland residents, with the 7plus streaming service hosting it in Australia. Both services provide the live stream for free as long as you take the initiative to register for an account and sign in.
Are you seeking to watch the Super Bowl from a gray-market source or facing challenges accessing a geo-blocked live stream in your region? A VPN is your best bet. These services come in free and paid subscriptions. Plus, you can get them on your computer as apps and browser extensions.
For those looking for a simple, convenient, hassle-free setup, a premium VPN might be the way to go. However, ensure that the VPN you choose offers robust privacy protection and fast, unthrottled data speeds.
We should also mention that using a VPN to stream sports is legal in any country where VPNs aren't under any jurisdictions – as long as you've got a legitimate account or subscription to the service you're using to stream.
Recommended Reading: Watch Super Bowl on Xbox
Bottom Line
That's all we can tell you about watching Super Bowl on PC or laptop. This year's big game is going to be a memorable one for numerous reasons, whether it's the top-tier match-up between the best of NFC and AFC, star-studded musical performances, or the mind-boggling commercials teased on social media. All we hope to achieve with this guide is to ensure your access to all that enjoyment on the game night.