Eighteen weeks of NFL seasonal games later, Super Sunday is nearly upon us, and it's your time to prep everything for game night. You've got your snacks and cold beverage ready, but what about the most vital part? Keep reading to learn how and where to watch Super Bowl on Philips Smart TV.
The race for the spot in the Super Bowl has been active all season, with only two of the best teams qualifying for the ultimate NFL championship event, each from the American and National Football Conferences, respectively.
Like the previous years, there's supposed to be plenty of high-stakes drama and unpredictable plays – and with the undisputed Queen of Pop, Rihanna, headlining this year's halftime show after a long period of hiatus, plenty of pop-heads are expected to tune in for the musical performance.
Whether you have Philips Android TV, Google TV, or Roku TV, we'll take you through all the Super Bowl 2023 live stream options in the United States and a few other countries alongside it.
Watch Super Bowl on Philips Smart TV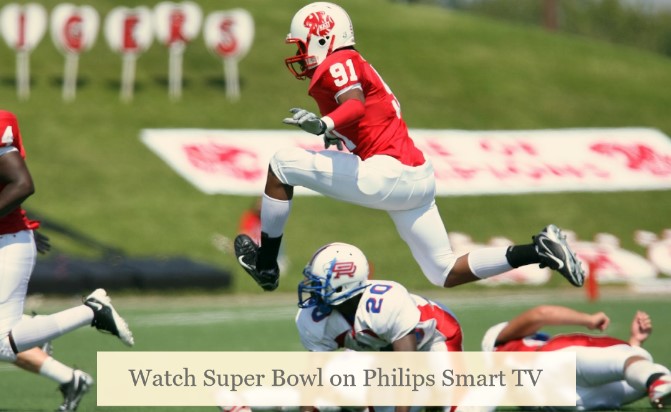 If you use a cable or satellite set-top box with your Philips Smart TV, you can watch the Sunday night championship game on FOX, or FOX Deportes for Spanish commentary. These two essential channels come with even the most entry-level TV packages, so you probably won't have to upgrade.
Even better is the fact that Fox is to air Super Bowl LVII on all their free-to-air affiliate stations across the nation. Assuming you reside in an area with particularly good broadcast reception, you'd be able to use an indoor or external digital antenna with your Philips Smart TV and scan for free OTA channels. With some luck and re-tuning, you should be able to catch FOX's 2023 Super Bowl on Philips TV for free.
But if you wish to watch over the internet, there are plenty of options for you. One is the FOX Sports app, from which you can stream the annual football event in up to 4K; once you sign in with your traditional cable or satellite provider credentials. It's available for download on the Play Store for Android and Google TVs and the Roku Channel Store for Roku TVs.
Those who don't pay for a cable or satellite subscription have no reason to worry, thanks to streaming television services like DirecTV Stream, fuboTV, Sling, YouTube TV, etc. They offer contract-free subscription packages (similar to the likes of Netflix, Disney+, and Peacock) bundling the linear channels you typically watch on cable, including FOX. Here are some of the providers and their plans you might be interested in:
fuboTV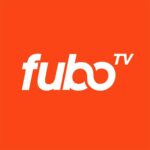 With its 130+ channels, 1000-hour cloud recording storage, and allowance for up to ten simultaneous screens, you can sign up for a limited free trial for fuboTV's Pro plan and stream the Super Bowl for free on your Philips Smart TV. Or, if you want to watch the football event in Spanish, go for the cheaper Latino plan.
If you have a compatible Ultra HD model, you may opt for the costlier Elite or Premier monthly plan and watch the game in a crystal-clear 4K resolution. The following plans include 200+ channels, including premium entertainment and sports networks.
Sling TV
Sling TV's monthly Sling Blue plan is possibly the cheapest option for watching Super Bowl LVII on Philips Android and Roku-powered Smart TVs. Its lineup of 41 channels carries FOX, but only in a handful of markets. That's why we recommend visiting Sling's official site and verifying which channels are available in your ZIP code before purchasing the subscription.
Besides 41 channels, the Blue plan (which you can currently get at half the price for the first month) allows users to record live TV for up to 50 hours and stream simultaneously on three devices. If you're looking for more NFL coverage than just your Super Bowl fix, consider checking out the Sling Orange + Blue package.
Hulu + Live TV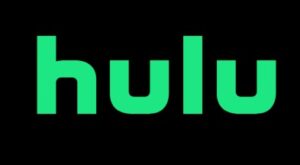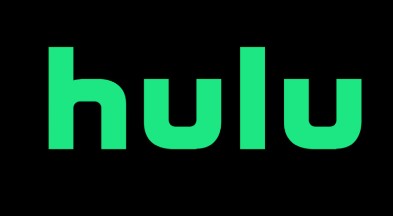 You may know Hulu for its sizable on-demand catalog replete with originals, but did you know they also provide live TV channels?
The Hulu (With Ads) + Live TV bundle deserves a spot on this list not only for its inclusion of FOX and 85+ top entertainment, sports, and news channels but also for extra benefits, such as unlimited DVR space and complimentary access to Hulu, Disney+, and ESPN+ streaming libraries. And that too at the same price as the base plans offered by its competitors.
If you wish to watch FOX Deportes' live Spanish coverage of the Super Bowl game, you must add the Español Add-on to the subscription bundle.
Vidgo
Vidgo's English Plus package carries 110+ live channels (FOX and FOX Deportes included) and is overall one of the best streaming television plans for sports coverage. It also provides 20 hours of free DVR for the first three months of subscription and has a small library of on-demand programming.
Once again, the Vidgo Mas package would be your go-to option on the live TV platform for the best of Latino sports, entertainment, and news coverage, including Super Bowl LVII on FOX Deportes.
YouTube TV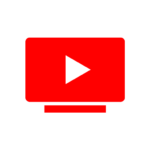 Like fuboTV, YouTube's own full-fledged cable replacement service lets users stream select channels and broadcasts in 4K – even FOX's airing of the 2023 Super Bowl. All you have to get is the 4K Plus add-on on top of the Base Plan (free trial available), featuring 100+ US channels and unlimited cloud storage for DVR. The following add-on also removes the limit on multi-device streams on the same home network.
Note: The best thing about YouTube TV and all the other live TV services highlighted above is you can stream Super Bowl LVII on FOX directly from their official apps or use your respective login details to sign in and watch via the FOX Sports app.
Watch Super Bowl 2023 on Philips Smart TV in Other Countries
Aside from the home turf, we've set out where you can watch Super Bowl on Philips Smart TV in other countries. Whether you're away on a vacation or business trip or are a foreign fan of American football, you may find the following options helpful.
Let's start with Canada, where DAZN, the global sports-centric service, is the streaming home of the NFL and this year's Super Bowl. Simply sign up for DAZN's monthly subscription to watch the championship game live and on-demand on your supported Android or Roku-powered Philips Smart TV.
If you have cable or satellite, the game is televised in English on CTV and TSN, with RDS carrying the French-language broadcast in the country. Alternatively, you can stream the 57th Super Bowl on the TSN app by registering for a TSN Direct membership.
NFL is also quite popular in Latin America, with this year's Super Bowl coverage handled by ESPN. However, with an active subscription, one can live-stream the event on the Star+ streaming service.
NFL fans in the United Kingdom can watch Super Bowl LVII for free on ITV's ITVX streaming service, formerly known as ITV Hub. All you have to do is register for an account and sign in to the ITVX app on your Philips Smart TV. In fact, it'll also give you access to 10,000+ hours of ad-supported shows, films, and originals, as well as streaming live channels.
In Australia, one of the five major free-to-air channels, Seven Network, is to televise the Super Bowl nationally. Aussies will also be able to catch the Big Game on the network's VOD platform, 7plus, at absolutely no cost.
All the following apps are supported on Philips Android TV and Google TV models, with some compatible with Roku TVs too.
More Super Bowl Guides
Wrap-Up
And with that, we wrap up our guide on how to watch Super Bowl on Philips Smart TV. With all the hype and betting around the match-up between the two best NFL teams of the 2022-23 season, the 57th Bowl is sure going to be exciting.
We hope you have a blast of a night, whether you're tuning in to see who lifts this year's Lombardi Trophy or just for the spectacular halftime show and commercials. Be sure to set a reminder before the official kick-off time so that you don't miss out!