The 57th Super Bowl, also dubbed Super Bowl LVII, is sure to be an exciting event for National Football League fans across the globe. It's where the best teams, from AFC and NFC each, collide against one another for the Lombardi Trophy and, at the same time, offer fans the thrill of high-stakes plays and stunning performances.
That's with the continuing appeal of a glamorous halftime musical show and unpredictable, surreal commercials, serving as a common ground for entertainment that doesn't necessarily require knowledge of the game.
The Super Bowl promises a headlining night to remember. And like the previous years, the 2023 one won't be an exception. Just so you don't miss out on the fun, we've prepared this guide on how to watch Super Bowl on Samsung Smart TV – with options for both cable subscribers and cord-cutters.
Watch Super Bowl on Samsung Smart TV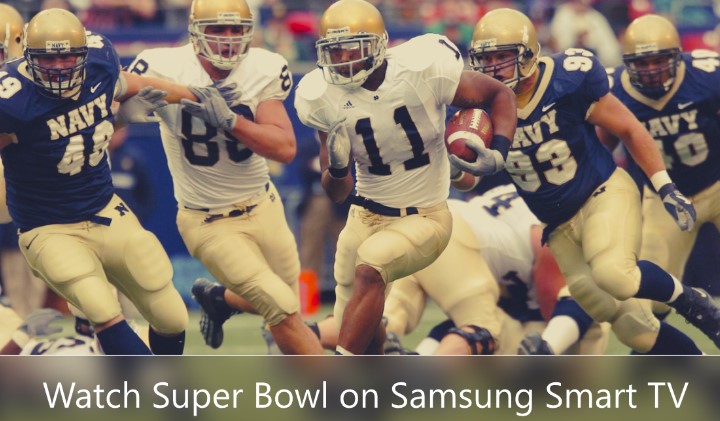 CBS, Fox, and NBC, NFL's three network broadcasters in the United States, take turns airing Super Bowl every year.
The 2023 Super Bowl goes to Fox, which previously edged viewership records during Super Bowl LIV (2020). This time around, Kevin Burkhardt and Greg Olsen are to be on the play-by-play analyst table, with Erin Andrews and Tom Rinaldi as sideline reporters.
Pay cable and satellite subscribers can catch the championship game on their local FOX station, with the Spanish-language coverage on Fox Deportes. Nearly every traditional TV provider offers the following channels.
On your 2017 or newer Samsung Smart TV, you can download the FOX Sports app and sign in with your existing provider to watch Super Bowl LVII. While the app allows live streaming in 4K, unfortunately, the quality caps out to Full HD on Samsung TVs.
If you own a Samsung UHD TV, we have a couple of alternatives, including streaming TV providers like fuboTV and YouTube TV.
And this gives us an excellent opportunity to mention all the OTT (over-the-top) subscription plans for watching Super Bowl on Samsung Smart TV without cable, such as:
Sling TV (Most Affordable)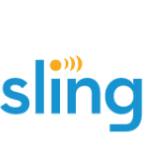 Streaming TV plans aren't nearly as costly as traditional pay-TV contracts, but they still can burn a substantial hole in your wallet. Sling TV isn't one of them, as you get 41 channels, including FOX, with the monthly Sling Blue plan at half the price on your first month. The 50-hour DVR storage and three device streams further add value.
One slight drawback is that the streams of local FOX (and NBC) affiliate stations are available only in select US markets for Sling subscribers. Click here to verify whether FOX is available in your area before opting for Sling TV.
Vidgo
Vidgo's English Plus package gets you FOX and Fox Deportes alongside 110+ live channels, a moderate selection of on-demand programs, and 20 hours of cloud storage for DVR at a fairly reasonable price. Vidgo Mas is even more affordable if all you care about is watching the 2023 Super Bowl with Spanish commentary.
While Vidgo still doesn't offer a Tizen-native app for Samsung Smart TVs, you might get away with casting the FOX channel on your AirPlay 2-enabled Samsung TV via the Vidgo app on your iPhone or iPad.
Hulu with Live TV (All-in-One Bundle)
If you're looking for more than just a Super Bowl fix, check out the Hulu + Live TV bundle. It has 85+ channels, including the ones that'll keep you fed for the big Sunday night game and the NFL 2023-24 season. Plus, you can watch and record live TV with unlimited DVR at no extra cost on up to two compatible screens, including your Samsung TV from 2016 or later.
Besides live TV channels, the bundle offers complimentary, ad-supported access to Hulu's on-demand library and Disney and ESPN Plus streaming services. On ESPN+, in particular, you'll find plenty of NFL-centric sports content.
Fox Deportes is available with the optional Español Add-on for those wondering.
Check out: Watch Super Bowl on LG Smart TV For Free
DirecTV Stream

DirecTV's AT&T TV NOW rebrand offers four channel packages, but to watch the Super Bowl, you'll only need to subscribe to the entry-level Entertainment plan. Besides FOX and 75+ other local entertainment, news, and sports channels, it features unlimited recording storage and lets users stream on unlimited devices on the home network.
Fox Deportes is part of DirectTV Stream's Óptimo MÁS package, though one can also add it to their English base plan with the Deportes add-on.
You May Like: Watch Super Bowl on Vizio Smart TV
Watch Super Bowl 2023 in 4K with fuboTV and YouTube TV
Like Super Bowl LIV, Fox is setting a precedent by airing the 2023 Super Bowl in 4K once again. Even though it's simply upsampled 1080p, it's quite a massive leap in crispness and detail from HD.
Fortunately, you can experience Super Bowl in all its glory at the highest available fidelity on your Samsung UHD Smart TV, thanks to fuboTV and YouTube TV. Both services offer 4K playback for select networks, including FOX.
On fuboTV, the Elite or Premier package will give you 4K access alongside 200+ top American channels, premium networks, 1000 hours of DVR space, and up to ten in-home simultaneous device streams. On the other hand, YouTube TV requires paying extra for the 4K Plus add-on on top of the Base or Spanish plan. You can try out both live TV services with their limited free trial offers.
Important Note
Aside from cable and satellite provider logins (e.g., DISH, Spectrum, Xfinity), the FOX Sports (and FOX Now) app on Samsung Smart TV accepts signing in with all the above streaming television services.
Also Check: Watch Super Bowl on Hisense Smart TV
Watch Super Bowl 2023 on Samsung Smart TV Outside the US (And For Free!)
Even outside its origin country, the NFL Super Bowl is particularly popular in several nations overseas. It includes the likes of the United Kingdom and Ireland, where the free-to-air British TV network, ITV, is to broadcast this year's Big Game. Viewers with a 2016 or newer Samsung Smart TV set can tune into the live/on-demand stream of Super Bowl LVII on ITVX without spending a dime.
Similarly, Seven Network is in charge of airing the season-ending NFL game in Australia, with streaming handled by 7plus, the network's free video-on-demand platform. Simply register for an account and sign in to the 7plus app on your compatible Samsung Smart TV.
If you're in Canada, the sports-focused streaming service DAZN is your best shot at streaming Super Bowl LVII on your Samsung Smart TV. Alternatively, with CTV and TSN televising the game, you may sign up for a TSN Direct Pass and stream it via the TSN app. Do note that none of these options are free.
American football fans in Sweden can catch the live Super Bowl broadcast on TV12. Alternatively, one can subscribe to C More and stream the game via the official app on Samsung Smart TV (2015 and later models).
Related: Watch Super Bowl on Meta Quest 2 & Pro
Enjoy Super Bowl on Samsung Smart TV
In 2022, the Los Angeles Rams emerged victorious over Cincinnati Bengals on their home turf. However, with the Rams going down in history as the worst defending champion in the NFL 2022-23 season, it only sets the stage for unprecedented, unpredictable plays from the AFC and NFC teams in the Super Bowl LVII championship game.
With this guide to watching Super Bowl on Samsung Smart TV, we hope you enjoy all that epic football action and halftime spectacle from the comfort of your home. All that's left is to put on your jersey, gather the snacks, and have your Samsung TV ready for the game night.
To get the following streaming apps on your Samsung Smart TV, press the Home button on your remote, navigate to Apps, use the Search function to find the app you want to download, and click Install. After the installation, click "Add to Home" to add the streaming app to your TV's Home screen.