Are you ready for Super Bowl 2023? With a dramatic finale to an unpredictable rollercoaster of an NFL 2022-23 season, Rihanna returning to the stage as a halftime performer after over five years of hiatus, and the enigmatic teasers of star-studded advertisements on social media, this year's championship event is going to be an exciting one. So you better be prepared.
The crucial part of your Sunday game night prep is figuring out how to watch Super Bowl on Firestick. Focus on managing the rest, including stocking up on ample snacks and cold ones, inviting over your friends and family, and putting on your team jerseys, but leave the rest to us.
Anyone with a Firestick (or other Amazon Fire TV device) should find this guide helpful, as we've discussed plenty of straightforward ways to watch Super Bowl LVII on your big screen. Here's all you need to know.
Where to Watch Super Bowl 2023 on Firestick?
After Fox's well-praised Super Bowl LIV coverage in 2020, they're back again to televise the 57th Super Bowl nationally in the US. Fox is also streaming it digitally on their FOX Sports app, which you can get on your Firestick via the Amazon Appstore.
One minor roadblock is the FOX Sports app requires signing in with your TV provider account, so naturally, it expects you to have an active cable or satellite pay-TV contract too. Even the entry-level channel package should include FOX (or FOX Deportes for Spanish broadcasts) and unlock your access to the 2023 Super Bowl stream.
Fortunately, subscription-based streaming television services are a thing now, meaning our fellow cord-cutters can enjoy the big game without cable. It includes the likes of DirecTV Stream, fuboTV, Hulu with Live TV, Sling TV, and YouTube TV, all of which has contract-free subscription packages featuring local FOX channels.
Sling TV's Blue plan should be your first consideration for streaming the Super Bowl LVII on Firestick. It typically includes local Fox stations in many major cities, alongside over 35 extra channels and 50 hours of DVR storage.
While the regular monthly cost is $40, new users can take advantage of a discounted first month at half the price. However, if you prefer viewing the game in Spanish, note that Sling doesn't offer FOX Deportes. In that case, you should be looking for other providers. Here are all the different plans covering the network and more:
TV Provider
Suggested Plan
Channel Availability
Additional Plan Benefits
FOX
FOX Deportes
DirecTV Stream
Entertainment
Yes
Yes (Deportes Add-on)
75+ channels, unlimited DVR, streaming on unlimited home devices
fuboTV
Pro
Yes
Yes (Latino)
130+ channels, 1000-hour DVR, up to ten devices, 4K
Hulu
Hulu + Live TV
Yes
Yes (Español Add-on)
85+ channels, unlimited DVR, bonus access to Hulu, Disney+, and ESPN+
Sling TV
Sling Blue
Yes (Select Markets
No
35+ stations, 50-hour DVR, three simultaneous streams
YouTube TV
Base Plan
Yes
Yes (Spanish Plus Add-on)
100+ channels, unlimited DVR, up to three streams, 4K
Besides Super Bowl, you can subscribe to the following streaming providers for NFL regular season coverage, with live primetime game broadcasts across CBS (N/A on Sling TV), FOX, ESPN, NBC, and NFL Network.
In theory, the most affordable way to watch the NFL championship game would be to use a digital OTA antenna and tune into your local free-to-air FOX station.
Obviously, you can't have an antenna set up with your Firestick, but it's possible as long as your TV has a built-in tuner. Then again, you're potentially giving up on high-definition (depending on broadcast reception), plus advanced media controls like pause and rewind.
Watch Super Bowl on Amazon Firestick in 4K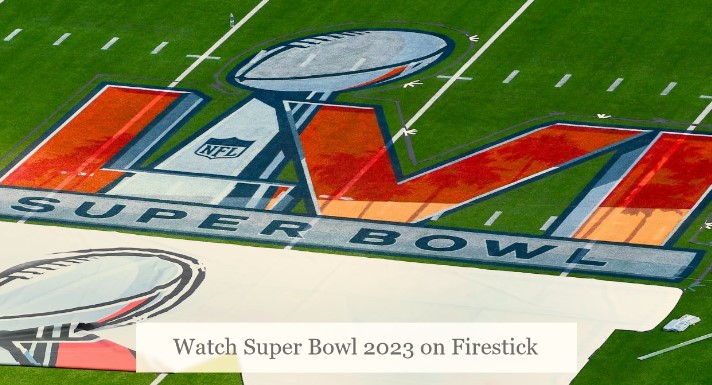 This year, enjoy the Super Bowl in 4K, assuming you have a compatible Ultra HD TV set with a Firestick 4K/4K Max to go along with it. FuboTV is the most versatile option offering 4K playback with its Elite and Premier plans, while YouTube TV charges an additional $20 for the 4K Plus add-on for the feature.
The FOX Sports app will also provide 4K streaming of the game, but it requires a TV login. As stated before, Fox won't allow you to watch the Super Bowl in the highest fidelity unless you sign in with your cable, satellite, or streaming TV account.
The good news, however, is you can use your cheaper Sling Blue subscription to access the 4K stream via the FOX Sports app, even though Sling TV doesn't support it.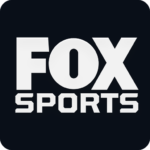 It's worth mentioning that while Fox is presenting the big game in 4K, it's simply an upscaled 1080p HDR feed, so it isn't real Ultra HD. That said, Fox's upscaled 4K production for the 2020 Super Bowl LIV was highly praised by 4K enthusiasts, particularly for their HDR implementation, enhancing the color and detail of the picture.
Watch Super Bowl on Firestick Outside the US (And For Free)
2023 Super Bowl is available to watch outside the States through various international providers. For instance, Amazon Firestick users in Canada can access the Sunday night game by subscribing to DAZN for a month.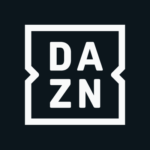 Those in the United Kingdom have the luxury of watching it for free on ITVX, ITV's brand-new content platform. The same applies to Australia, where Channel 7's (Seven Network) VOD streaming service, 7plus, is to stream the game on Fire TV and other compatible devices at no cost.
Since there aren't any legitimate free streaming options for Super Bowl LVII in the US, you might as well use a VPN (Virtual Private Network) app on your Firestick to stream the game from any of the following services otherwise geo-blocked in the country. However, you may need to sideload the app or access the web version from your Firestick's Silk Browser.
Learn more: How to Watch Super Bowl on Insignia Smart TV
Conclusion
The 2022-23 NFL regular season comes to an explosive end with Super Bowl LVII – the two best NFL teams battling for the Lombardi Trophy. Even for people who aren't that much into football, the pregame will see the live performances of Chris Stapleton, Sheryl Lee Ralph, and Kenneth Edmonds, with Rihanna headlining the halftime show.
As for how to watch Super Bowl 2023 on Amazon Firestick, we've provided you with ample options. While most of them are slightly on the premium side, at least you won't be paying an eye-watering price for a seat at the State Farm Stadium and traveling to Arizona to watch your favorite AFC or NFC football team in action.