The NFL Conference Championship games have wrapped up, leaving us with the confirmed competitors in the 57th Super Bowl event in the desert on Sunday night. Read on to learn how to watch the 2023 big game on your Xbox One, S, X, Series X, or S console.
After a victorious game against the San Francisco 49ers, the Philadelphia Eagles have secured their spot in the Super Bowl as the NFC champions. They face off against the AFC champions Kansas City Chiefs, who won a hard-fought battle against the Cincinnati Bengals.
The Kansas City Chiefs boast an epic Super Bowl history, with two Lombardi Trophies in their bag. Their first victory came in 1970 during Super Bowl IV, and the second was half a century later in Super Bowl LIV, with quarterback Patrick Mahomes leading the team.
On the other hand, the Philadelphia Eagles have a solitary Super Bowl victory, achieving it in 2018 against the New England Patriots and quarterback Tom Brady in Super Bowl LII.
After CBS's 2021 and NBC's 2022 presentations, Fox has returned to the broadcast desk again to cover the 2023 NFL Super Bowl championship. Rihanna, too, is to take the stage for the first time in over five years at the halftime show, with Chris Stapleton, Sheryl Lee Ralph, and Kenneth "Babyface" Edmonds providing pregame entertainment.
Fortunately, with the advent of streaming services, catching the biggest annual sporting event is much easier, even on your favorite game console. Below you'll find all the information you need to watch Super Bowl on Xbox One, Series S, and Series X.
Watch Super Bowl on Xbox with FOX Sports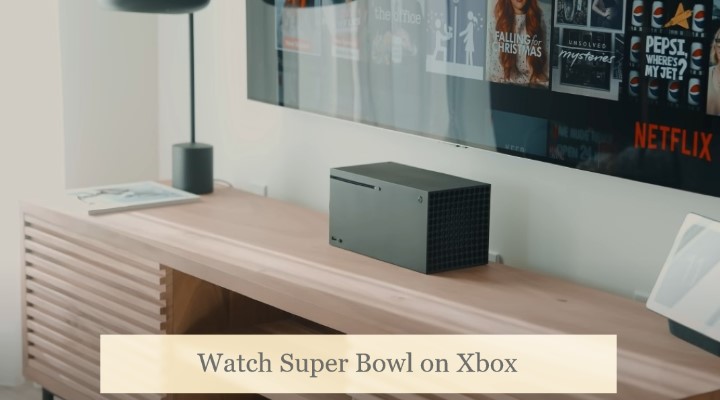 Fox is broadcasting Super Bowl LVII on their local FOX affiliate stations across the United States, with FOX Deportes televising the game in Español. Like Fox's 2020 Super Bowl LIV coverage, viewers can stream the championship via the FOX Sports app – provided they have their active cable, satellite, or OTT pay-TV credentials with which they can sign in.
Fox is to live-stream the football championship in 4K, highlighting even the tiniest details on your screen with astounding clarity and detail. Unfortunately, the Xbox version of the FOX Sports app is limited to 1080p (Full HD) across all the previous and current-gen consoles.
But if you use an Xbox One S, X, Series X, or S console with an Ultra HD TV for 4K streaming media consumption, we have a couple of alternatives. We'll come to that soon enough, but first, we'll guide you through installing FOX Sports on your Xbox.
Installing FOX Sports on Xbox One / One S / One X
First, navigate to the Store from your Xbox Home dashboard using your controller.

Scroll down a few rows of the storefront and select the Apps.
Choose Search apps on the next screen, use the on-screen keyboard to enter "FOX Sports," and pick the matching result.

Click Get on the app overview screen, followed by the Install.
You may launch the FOX Sports app directly from the Store page by clicking Open. Or, go back to your Xbox Home dashboard (press the Xbox button on your controller), select "My games & apps," and open the streaming app from the "Apps" section.
Installing FOX Sports on Xbox Series X / Series S
Press the Xbox button on your controller while on the Home dashboard.
Go to the bottom and select the Microsoft Store.
Scroll down the Store's homepage and click Search, then find "FOX Sports" by typing it with the on-screen keyboard.
When you find yourself on the app overview page, select Get and then the Install.
After installation, head to the "My games & apps" menu from your Home dashboard and move to your "Apps" list to open the FOX Sports app.
Activating the FOX Sports App on Xbox
Activating FOX Sports on your Xbox console is quite simple. You'll get an activation code as you open the app and get to the login screen. Go to foxsports.com/activate from your phone or PC web browser and submit the provided code.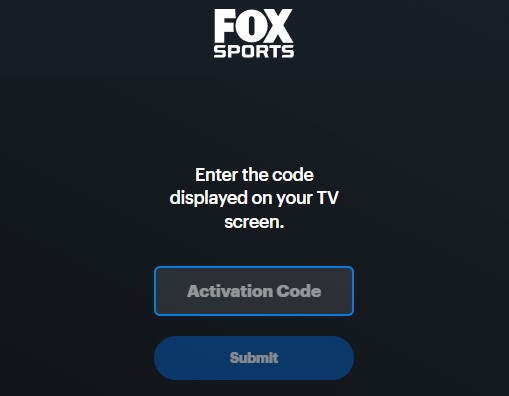 You can choose your TV provider (cable, satellite, or streaming), type in your valid account details, and go through the rest of the on-screen prompts to link your credentials to the FOX Sports app. Upon successful sign-in, you can open the Super Bowl LVII stream directly from the app's homepage and enjoy the live football action for the rest of the night.
Even a basic cable or satellite pay-TV plan should get you access to the FOX channel. But if you're a bonafide cord-cutter, signing up for a streaming TV plan might be your best bet. We've provided more details in the following section.
Check out: Watch Super Bowl 2023 in 4k Online
Watch Super Bowl 2023 on Xbox with Live TV Services
Cable and satellite providers aren't the only ones offering linear channels now that streaming television services like FuboTV, Hulu Live TV, Sling TV, and YouTube TV co-exist within the space and are considered viable alternatives to traditional options.
The following live TV apps are officially available for the Xbox One and Series consoles. Once you sign up for any of them, you can use your account credentials to activate the FOX Sports app too. Below, we've briefly discussed the particular streaming plans that include the FOX (or FOX Deportes) network and bundle additional benefits.
FuboTV (Free Trial, 4K)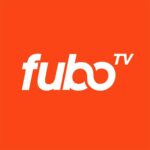 If you're looking forward to streaming the 2023 Super Bowl in 4K, we recommend FuboTV. Try out the Elite or Premier plan with a free trial and access to live sports and 150+ top channels, including FOX, ABC, CBS, NBC, ESPN, and many more. FOX Deportes is available with the Latino plan and as a separate add-on.
Those who don't want to continue their subscription after watching the Super Bowl can cancel anytime. However, even FuboTV's entry-level Pro plan offers complete NFL regular season coverage and 100+ other sporting events every year, which might seem alluring to some. Plus, you get cloud DVR and multi-device streaming benefits.
Hulu Live TV
Hulu + Live TV might just be the best all-in-one streaming bundle in the bunch. At a fair price, you're getting 85+ channels (incl. FOX), the ability to record unlimited live TV, and access to Hulu and Disney+ streaming libraries. On top of that, you're getting further live and on-demand sports content from the ESPN+ service.
Hulu Live TV is your best option if you want a bevy of streaming content alongside your Super Bowl LVII fix. While Hulu offers movies and shows in 4K, live TV channels are limited to 1080p on Xbox consoles.
Sling TV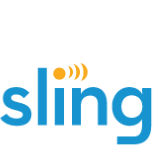 Sling TV's Blue plan is more budget-oriented than the other streaming TV services. As a new subscriber, you can get it at half the subscription price for your first month and watch the 2023 Super Bowl on Xbox. Perfect for those who've already utilized FuboTV's free trial.
With Sling Blue, you get 35+ channels, 50-hour DVR, and the ability to stream live TV on three devices simultaneously. However, we recommend verifying the availability of the FOX channel in your area before subscribing, as Sling TV offers it in a handful of markets.
YouTube TV
You already likely have a Google account to sign into YouTube. All you need is the Base Plan from YouTube TV, giving you 100+ live entertainment, sports, and news channels (incl. FOX in most markets), unlimited DVR space, and up to six accounts to share with your household. The provider also offers a free trial, but the exact length varies depending on the user.
While YouTube TV's Spanish Plan includes FOX Deportes, you may get it separately with the Spanish Plus add-on on top of the Base Plan. Like fuboTV, it'll also let you watch the big game in 4K, though you must get the 4K Plus add-on.
Related Posts:
Enjoy Streaming Super Bowl 2023 on Your Xbox!
With an exciting match-up and dazzling performances on the line, it would be a shame if you miss out on all the enjoyment just because you couldn't figure out where and how to stream the 2022-23 NFL championship game. Lucky for you, we've provided all the necessary information to watch Super Bowl 2023 on your Xbox One, One S, One X, Xbox Series S, or Series X game console.
Anyone with cable or satellite can log into the FOX Sports app and watch the game in up to 4K on a compatible TV and high-speed internet. Or, subscribe to one of the four mentioned live TV services to stream FOX's Super Bowl LVII presentation. Two of those services, FuboTV and YouTube TV, even run free trials, meaning you might be able to watch the sporting event without spending a penny.