In this article, we're going to take a look at the best Garmin Connect IQ Apps. If you own a supported Garmin smartwatch, there are some fantastic apps and watch faces you can download from Connect IQ, Garmin's ever-growing app store. The company only opened it up for third-party developers just a few years ago, allowing them to create helpful apps, widgets, watch faces, and more for Garmin smartwatches.
Today, the Connect IQ store is brimming with apps that help you with your exercise, health, and timekeeping needs alongside other day-to-day tasks. You can add the best Garmin apps to your watch and make it your personal on-wrist companion.
You're here to learn about the best Garmin apps to download on the Connect IQ store, and we've put together a list of them in this guide. Read on to learn about them in detail. Just note that not all apps support all Garmin watches, but we did our best to highlight some of the compatible devices with every pick.
Best Garmin Connect IQ Apps for Running & Cycling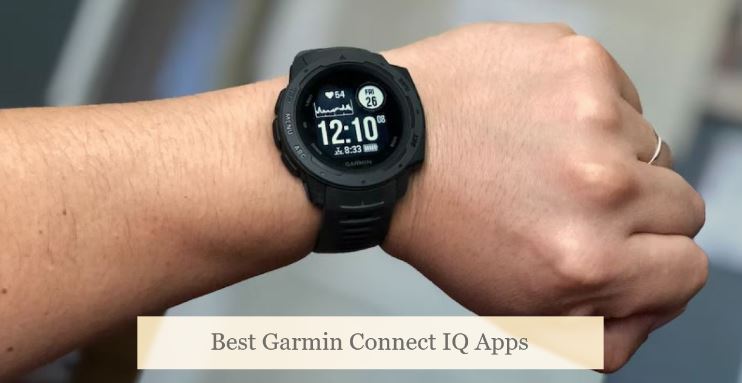 1. F3b RunSafe+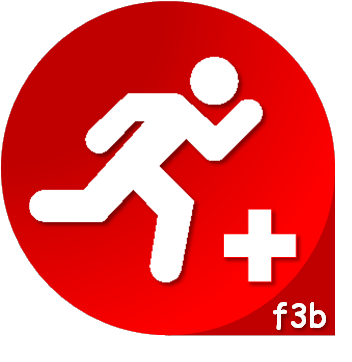 RunSafe+ by F3b is an excellent Garmin connect iq app for runners and walkers, with up to 10 different tracking profiles, including cross country, stroller running, pool running, etc. the app also offers in-depth data fields you can check throughout your sessions.
You even get access to loads of custom IQ data along with features such as a race estimator for given distances, auto-lap, alert timer, drive-away activity protection, and the option to add a transition to the next run/walk activity.
RunSafe+ is a paid application that needs access to your Garmin's motion and health sensor data. Fortunately, it offers a free trial, so you can try it out before making the premium purchase.
Compatible Devices: Fenix 3/5/6/7, Instinct 2/2S, Venu, Marq, Vivoactive 3/4/4S/HR, Forerunner 245/645, Forerunner 945, and more
2. Strava Relative Effort
There's a fair chance you already take advantage of Strava integration on your Garmin to log your running and cycling routes. While Strava Relative Effort is a data field and doesn't really qualify as an app, its usefulness alone is worth showcasing.
It uses your Garmin's built-in HR sensor or a paired external heart rate monitor to analyze your heart rate zones during intense workouts, estimating your total activity effort in a straightforward, easy-to-understand score. It ensures you get the most out of your outdoor and indoor exercise sessions.
Compatible Devices: Approach S60/S62, Descent G1/MK1/MK2, Edge, ForeAthelete, Forerunner 230/245/630/745, Forerunner 935/955, Fenix, Marq, Venu, and more
3. Stryd Workout
Stryd, the maker of the world's first wearable power meter in the form of a foot pod, offers its own workout app for Garmin Connect IQ 3.0+ watches aptly named Stryd Workout. It enables power-based structured training for owners of Stryd and Garmin wearables, providing various Stryd-exclusive data fields and more.
Those who already do their own power-based training can also opt for the Stryd Zones data field, which also works with older Garmin models. However, if you're trying out power training for the first time and looking for more insight, Stryd Workout would be an excellent addition to your Garmin app suite.
Compatible Devices: Forerunner 245/645/935, Fenix 5/7, Marq, Rey, Tactix, Venu 2/2S/Sq., Vivoactive 3/4/4S, Quatix 6/6X, and more
4. Learn to run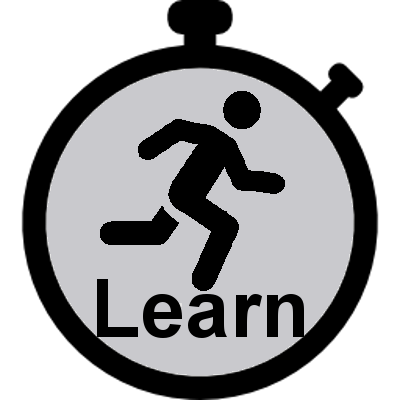 For new runners who've recently bought a Garmin wearable, "Learn to run" offers a 12-week training program with three sessions per week. As you begin with the "5 km or 30 min" program, the time for each session increases gradually, with the goal moving up to "10 km or 70 min" and then to "21 km and 120 min."
If you're looking forward to getting in shape and covering longer distances in your running sessions, the following app will come in handy. It hasn't received any updates in a while, but it's free and supports many Garmin watches and GPS computers.
Compatible Devices: D2, Forerunner, Edge, Fenix, Marq, Venu, and more
5. Komoot
Komoot is an intuitive route planner for Garmin that lets you turn your next run, hike, or ride into an adventure. You can choose from a wide selection of pre-defined tours and start navigating directly from your Garmin wearable.
Furthermore, the app shows you shared community knowledge, including pinpoint-accurate routes, elevation and surface profiles, points of interest, shops, etc. You can filter the courses by activity and length, save tours offline, and navigate them when you're on the go.
Whether you're looking to carry on cycling on smooth asphalt, mountain biking on solitary trails, or running through peaceful paths, Komoot offers tailored outdoor experiences for everyone. And if you fancy a detour, you can re-plan your routes using the companion mobile app on Android and iOS.
Compatible Devices: D2, Descent, Edge, Enduro, Forerunner 245/645/955, Fenix 5/6/7, GPSMap, Marq, Montana, Tactix, Venu 2/2S/Sq., Vivoactive 3/4/4S, and more
Best Garmin Connect IQ Apps for Training
1. 7-Minute Workout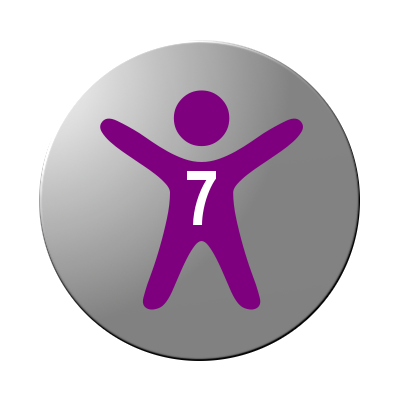 7-Minute Workout takes you through 13 heart-pumping exercises from HICT (High-Intensity Circuit Training) to get your cardio up in seven minutes. It displays your live heart rate readings, a 10-second timer for rest periods after brief 30-second exercises, and counts your calorie burns.
The app supports external HR monitors and temperature sensors and syncs your activities to your Garmin profile. If you're a fan of high-intensity training, 7-Minute Workout is a must-have on your Garmin watch.
Compatible Devices: Descent, Forerunner, Fenix 5/5S/6/6 Pro/6S/7/7S, Marq, Venu 2/2S/Sq., Vivoactive 3/4, and more
2. SwimSports+
Pretty much every Garmin watch features some form of water resistance. And for swimmers, SwimSports+ by F3b is one of the best Garmin apps to download on the Connect IQ store. Built primarily around open-water and stationary swimming, the app offers eight distinct profiles, five lap methods, and key metrics like average stroke rate, total strokes, distance, pace, and more data fields during your swims.
Additionally, there's a quick-detect rest mode for lap swim modes and a summary screen. The app also uses your Garmin's heart rate, SpO2, and temperature sensors to provide further insight into your performance.
Like RunSafe+, SwimSports+ is a paid app. However, you can use the free version for 15 minutes to see if it's worth the premium.
Compatible Devices: Fenix 5/6/7, Instinct 2/2S, Venu, Marq, Vivoactive 3/4/4S/HR, Forerunner 245/645/945, Venu, and more
3. Heart Rate Zone Pie Chart and Recorder
If you're into cardio training, this Garmin connect iq app can give you an alternative, simplified view of your heart rate data during an exercise or workout. It consolidates data fields into six color-coded pie charts. Particular zones also flash to indicate your active heart rate zone and more.
Moreover, it captures heart rate minute by minute, supports SpO2 readings, and syncs your heart rate zone data to the Garmin Connect app. You also get an impressive number of customization options, so the app is pretty useful if you want in-depth heart rate monitoring during your workout sessions.
Compatible Devices: Approach, D2, Descent, ForeAthelete 235J/735XTJ, Forerunner 235/645/935, Fenix 3/5/6/7, Marq, Venu 2/2S/Sq., Vivoactive 3/4/4S, and more
4. Strength Training+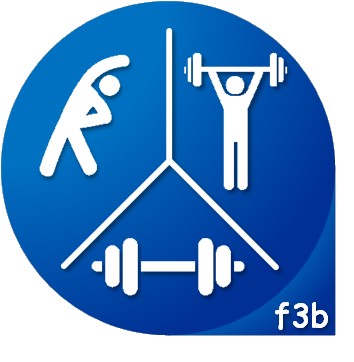 From the developer of RunSafe+ and SwimSports+, Strength Training+ is a bare essential for Garmin owners looking to get the most out of their gym sessions. It provides weight-adjustable calorie calculations based on your training and syncs the data to the Garmin Connect mobile app. You also have the option to add or remove weight from the configuration menu as per your workout needs.
The weight-adjusted calorie formula comes from the Journal of Sports Sciences and uses gender-specific parameters, so you can expect reliable data that shows how hard you've trained. Strength Training+ is another premium Connect IQ app that offers a 10-minute trial.
Compatible Devices: Enduro, ForeAthelete 235J/630J/920XTJ, Forerunner 255/645/745/945, Fenix 3/5/5S/6/6S/7/7X, Instinct 2/2S, Marq, Venu/Venu 2, Vivoactive 3/4, and more
Best Garmin Apps for Miscellaneous Purposes
1. Spotify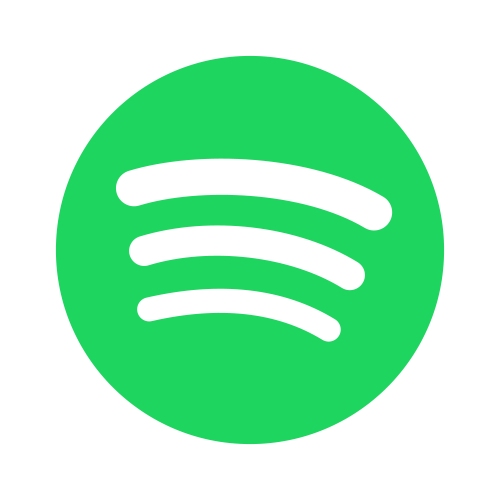 Spotify, one of the biggest music streaming services, is available on select Garmin wearables alongside Amazon Music and Deezer. It lets you download your favorite albums, playlists, and podcasts directly on your watch for offline listening on the go.
Plus, you can browse through your recommended "Made For You" tracks and access "Workout" playlists to listen to while you break a sweat. The only requirement is that you'll need the Spotify Premium subscription to use the streaming app on Garmin.
Compatible Devices: D2 Air/Delta/Mach, Forerunner 245 Music/645 Music/745/945/955, Fenix 5/5S/6 Pro/6S Pro/7/7S, Marq, Venu 2/2S/Sq. Music, Vivoactive 3 Music/4/4S, and more
Related Post: Garmin Vivoactive 4 vs Apple Watch Series 7
2. Meditate
Garmin's recent watches already offer mindful features. Meditate is a meditation app that adds more to help you clear your mind. It tracks your heart rate and HRV (heart rate variability) and monitors your stress, providing vibration alerts to guide you through a series of breathing and meditation exercises.
Initially available only for the Vivoactive 3 models, the Meditate app now works with other Garmin wearables.
Compatible Devices: Vivoactive 3/3 Music, Forerunner 245/645/745/945, Fenix 5/6/Chronos, Marq, Venu, and more
3. Commute Tracker
Commute Tracker lets you track your interesting commute statistics, including total commute time, time spent moving, time spent stopped, max speed, etc. The app tracks and aggregates such statistics based on your usual time of commute.
Once it establishes baseline data, it'll tell you exactly when you should leave home or work through in-depth charts and average commute statistics, making your daily commute efficient.
Compatible Devices: D2 Bravo, Epix, ForeAthlete 920XTJ, Forerunner 920XT, Fenix 3/3 HR, Vivoactive
4. Maps4Garmin
Maps4Garmin enables access to live map-based navigation on Garmin watches. It shows your location on the map in real-time using GPS and lets you interact with the map directly on the watch's screen.
The app uses Open Street Maps for map data, which limits the scope of precise navigation but keeps it free to use. The premium feature of Maps4Garmin is the "Weather Radar," which uses RainViewer for radar-based weather coverage and works in select regions.
iPhone users can also install the Maps4Garmin companion app through TestFlight to sync offline maps with the app on their Garmin wearables.
Compatible Devices: Approach S60/S62, D2, Descent, Edge, Forerunner, Fenix 5/6/7, Marq, Venu/Venu 2/Sq., Vivoactive 3/4, and more
Check out: Whoop vs Garmin Comparison
How to Download the Best Garmin Apps from the Connect IQ Store?
Now that the Connect IQ Store is available as an app for Android and iOS, downloading apps on compatible Garmin watches has never been this simple. Of course, it requires you to log in with a Garmin Connect account, which most of you should already have, assuming you use the companion app to keep track of fitness and health metrics.
With your Garmin wearable paired to your smartphone, get the Connect IQ app from Google Play or App Store, open it, and go through the initial setup screens. Once logged in and linked to your Garmin device, you can browse through Connect IQ's offerings and download the best apps mentioned above.
Related
Wrapping Up
We've handpicked the best Garmin Connect IQ apps to download on the Connect IQ store and briefly highlighted their various features in this guide. In fact, apps aren't the only good stuff you'll find on Garmin's digital marketplace. There are also thousands of data-rich watch faces and data fields, as well as interactive games and useful utilities for day-to-day needs.