Subtitles are a lifesaver for several reasons. Whether you require them for accessibility, are studying a new language, or simply desire to grasp every line of dialogue without increasing your TV volume, you can enable subtitles or closed captions on practically all movies and TV shows streaming on Max.
However, there are situations where subtitles on Max don't function as intended. It includes instances where subtitles abruptly stop working in the middle of the playback or fail to show at all. Users may also encounter issues with subtitles de-syncing with the video.
Whether you can play titles but can't view your chosen subtitles or your selected subtitles only appear intermittently, you may be experiencing a problem with the Max streaming app on your device. When Max subtitles not working, follow the troubleshooting steps in this guide to fix it.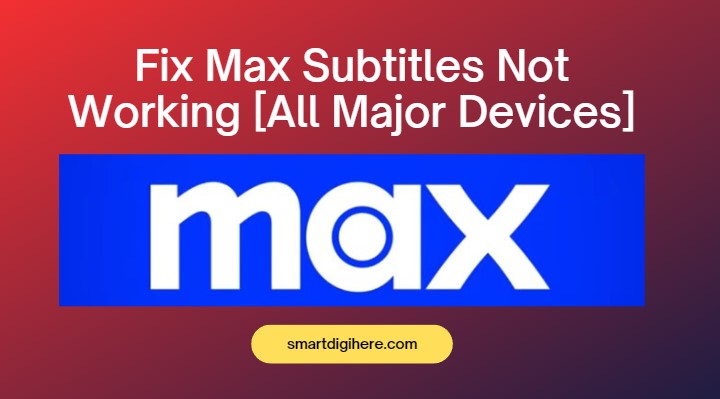 Fix Max Subtitles Not Working on Android
If you're facing difficulties with captions or subtitles when streaming on Max on your Android phone or tablet, an easy solution would be to restart the app. Since Max is a relatively new streaming platform, it's susceptible to such occasional bugs or glitches.
Closing and relaunching the Max app can resolve any issues that may have resulted in the subtitles not working in the first place. It also provides a fresh start that should prevent any previously encountered bugs from persisting.
On your Android device, bring up the Recents menu and swipe up (or to the left/right) the Max app card to close it. Alternatively, long-tap on the Max app icon, tap ⓘ or App info in the pop-up bar, and select Force Stop. Then, relaunch it from your home screen or app drawer and see if that has resolved the subtitles issue.
If it doesn't work, try the following troubleshooting steps:
Head to the App info page for Max (steps above), select Storage & cache, and tap the Clear cache
If closed captions don't work even after clearing the cache, navigate to the same screen (as above) and tap Clear storage. Note you'll have to log back in.
Confirm your Android phone or tablet is running the most up-to-date software version available.
Go to the Play Store, tap your Profile icon at the top-right corner, then Manage apps and device. See if there's an update pending for the Max If so, tap Update next to it.
Rebooting your Android device may also help. Long-press your device's Power button, then tap Restart in the following power menu. On some devices, the power menu is accessible from the top notifications and quick settings panel.
Provided the problem persists, consider reinstalling Max. Here's what you need to do:

Head to the Settings menu, then Apps.
Tap See all apps and select Max from the list.
Tap Uninstall on the App info screen and confirm.
Launch Play Store and search "Max" from the top search bar.
Choose the streaming app in the results, then tap Install.
Also Check: Max Not Working on Samsung Smart TV
Fix Max Subtitles Not Working on iPhone / iPad
If you stream Max on your iPhone or iPad and are currently facing problems with the subtitles not working, use these steps:
Swipe up on the Max app's preview window to force-close it from the App Switcher menu (swipe up from the bottom or double-click the Home button). Then, relaunch Max from your Home Screen.
Head to your device's App Store, tap your Profile at the top, and scroll to the updates section. If an update's pending for the Max app, tap Update.

Max is compatible with Apple devices running iOS/iPadOS 14.0 or later.

Reboot your iPhone or iPad. Some users have found it helpful to fix the closed captions issue with the Max app.

Long-press any volume buttons alongside the side button, then drag the power-off slider to turn your iPhone off. Turn it back on by long-pressing the side button till the Apple logo appears.
For iPad, long-press the top and either volume buttons, then drag the power-off slider. Hold the top button to power it on.
Delete Max from your iPhone or iPad and re-download it from the App Store if neither of the above fixes helps.

Long-tap the Max app on your Home Screen till it begins to jiggle.
Select Delete App to uninstall Max from your Apple device.
Open App Store, navigate to Search, and look for the Max streaming app.
Finally, tap the Download icon next to the matching result.
Check Out: Fix Max Not Working on Firestick
Fix Max Subtitles Not Working on Android TV
Whether you have an Android TV-enabled set-top box, streaming media dongle, or a Smart TV, check out the following solutions to fix the issue with subtitles (CC) not working on the Max app.
See if your subtitle problem is only with a particular movie or TV show episode. Close the media you're playing and pick a random title from Max's streaming catalog to confirm this. If the issue encompasses all content, continue with the troubleshooting.
Press the Back button on your Android TV remote until you exit the Max app. After that, re-open it from your Home page or the Apps menu and check if the subtitles work. You can also force-close Max using these steps:

Go to the Settings (cog icon) menu from your TV's Home screen, select Apps, then Max from the list.
Click the Force stop option, followed by OK to confirm.

Clearing the app cache may also work. Simply navigate to Settings > Apps, choose Max, and click Clear cache.
Rebooting your Android TV device may also resolve the issue. Either unplug it from the wall and plug it back in after 15-20 seconds, or long-press the Power button on the remote and click Restart.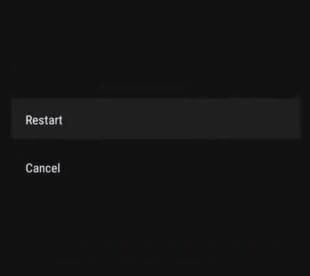 Ensure you're using the latest version of Max on your Android TV.

Go to the Play Store from your Apps menu.
Click your Profile at the upper-right corner, then navigate to Manage Apps and Games.
Head to the "Updates" section. If you see a pending update for Max, select it and click Update.
Assuming nothing worked for you, reinstalling Max on your Android TV is the only option.

Go to your Apps tab from the Home screen, find and highlight the Max app, and long-press the SELECT or OK remote button.
Select Uninstall in the pop-up menu and confirm your decision.
Head to the Play Store and install Max.
If you have an Android phone or tablet linked to the same Google account as your TV, you can remotely install Max via Play Store on your mobile.
The following troubleshooting steps for the "Max subtitles not working" issue also apply to newer Google TV devices (e.g., Chromecast with Google TV, TVision HUB, recent Smart TV models from Hisense, Sony, TCL, etc.), more or less.
Also Read: Watch Max on Vizio TV
Fix Max Subtitles Not Working on Fire TV
If you're streaming Max on your Amazon Fire TV device, whether it's the Firestick, Fire TV Cube, or a Fire TV Edition Smart TV, the solutions for the Max closed captions not working are pretty much the same as above.
The first thing you should try is to exit and re-launch the Max app and, if that doesn't help your case, restart your Fire TV device by long-pressing the Select and Play/Pause button on the remote together for five seconds. You can also do so by going to Settings (cog icon on the Home screen) > Device and clicking Restart.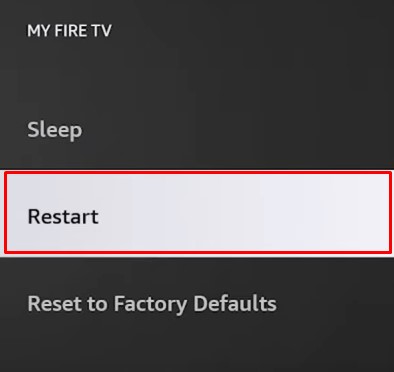 While your Fire TV device should keep your apps auto-updated, ensure Max is up to date. You can confirm this using these steps:
Go to the "Your Apps & Channels" page by clicking the Apps or ⋯ icon on the Home screen.
Highlight Max, press the Options (≡) button on your Fire TV remote, then select More info.
On the following Amazon Appstore overview page for the Max app, if you see the Update option, select it to continue.
Reinstalling the Max app solves the subtitles error in most cases. Highlight Max in the "Your Apps & Channels" screen, press the Options (≡) remote button, and click Uninstall. Then head to the Find tab from your Fire TV Home, search for "Max," choose the matching app icon, and click Download.
We also strongly recommend checking for software updates on your Fire TV device. Go to Settings > Device > About and click where it says "Check for Updates."
Fix Max Subtitles Not Working on Web (Windows / Mac)
If you're having issues with subtitles when streaming Max on your PC or laptop via the web, here are some things to try:
Toggle off subtitles from the web player options, refresh the site by pressing F5 or Ctrl + R on your keyboard, and turn it back on.
Visit max.com and log in to your account from another browser, e.g., the latest version of Chrome, Firefox, Edge, or Safari. See if you encounter the same issue.
Make sure your web browser is on the latest version. Go to whatismybrowser.com to check if your current browser needs an update.
Websites store temporary files or "cache" on your browser to speed up the loading times the next time you visit them – saving you bandwidth. Streaming services save copious amounts of cache that may become corrupted or obsolete over time, leading to many errors and glitches. Clearing the cache can fix your problem of subtitles not working on Max.

Chrome, Edge, and other Chromium-based browsers: Settings > Privacy & security > Clear browsing data > Set Time Range to "All Time," tick the boxes for "Cached images and files" and "Cookies and other site data," and click Clear data.
Firefox: Menu > Options > Privacy & Security, choose Clear Data below "Cookies and Site Data," tick the boxes for "Cached Web Content" and "Cookies and Site Data," and click Clear.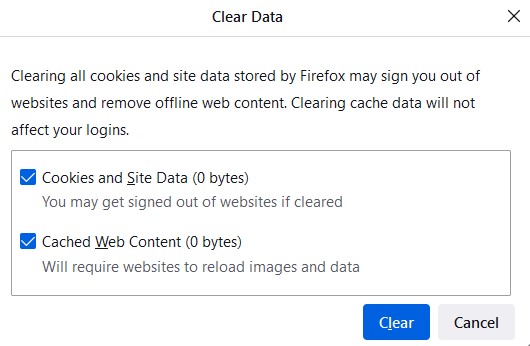 Safari: Click the Safari tab in the menu bar and choose Reset Safari. Next, untick every option except "Remove All Website Data" and select Reset.
Note you'll need to re-login to all your sites/services after clearing the browser cache. If your problem on Max persists, visit max.com in Incognito Mode or via a Private browser window and try enabling closed captions again.
Read Also: Max Stuck on Loading Screen – How to Fix?
Bottom Line
Don't let the issues with closed captions prevent you from enjoying your favorite shows and movies on Max. By following the solutions and tips in this troubleshooting guide, you can quickly and effortlessly resolve any problems that may have caused Max subtitles not to work on whatever device you're watching, whether it's your mobile, computer, smart TV, etc.
Assuming you've tried every possible fix to solve the subtitles or CC not showing up, cutting off, overlapping, or de-syncing with the audio but to no avail, better report the issue directly to Max via their Help Center (accessible from max.com) or social media channels.