The Red Button feature on Sky and other set-top boxes gives viewers access to additional interactive programming for select events. It comes in handy, especially for football and motorsport fans.
On Sky Sports and BT Sport, the option allows cycling between different camera feeds and alternative commentary alongside overlapping sporting events with a button press. In fact, the Red Button has been integral to some of the most prestigious competitions in the present and past, including the FIFA World Cup, English Football League, Premier League, Formula One Grand Prix, and more.
But what if you're on vacation and want to access all that extra programming on the go? Is the Red Button feature available on Sky Go? Can you watch Red button on sky go? Here's everything you need to know.
Red Button on Sky Go: Does Sky Go Offer Red Button Facility?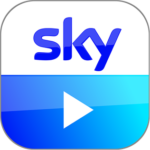 The Sky Go app doesn't explicitly mention the Red Button feature. Nonetheless, you should be able to access the extra red button streams separately from the app's Home page across all supported devices, including:
Android phones and tablets (5.1 Lollipop or above)
Amazon Fire Tablets
iPhones and iPads (iOS/iPadOS 12 or newer)
Apple TV HD / 4K (4th Gen)
Mac (OS X 10.11 El Capitan or recent macOS versions)
Google Chromebooks
Windows Computers (Windows 7 or above)
Of course, in order to access Red Button programming via Sky Go, you'll require an active Sky TV subscription and a Sky Q box connected to your home broadband. If you want to use Sky Go on Apple TV, you must also get the Multiscreen add-on. Those with a Sky Glass or Sky Stream will need to pay extra for the Whole Home add-on.
You can even schedule recordings for Red Button broadcasts and access them later within the app, with the option to download the recordings for offline viewing.
The Sky Sports mobile app, which allows subscribers to stream all sporting events broadcast across 11 Sky Sports channels on their phone or tablet, also offers live Red Button streams.
It's worth noting that the availability of select Sky Red Button programmes varies between broadcasting regions, so you can only watch what's available in your channel guide.
How to Watch Sky Go Red Button Content?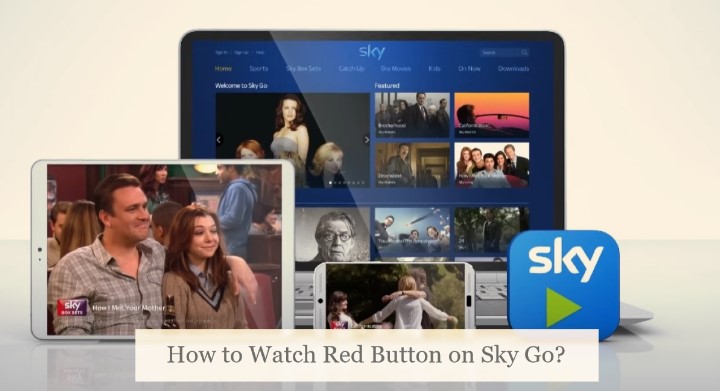 If you don't have Sky Go installed, visit sky.com/pages/sky-go/download-the-app, scroll down to the "Choose your device" section, and select your desired platform.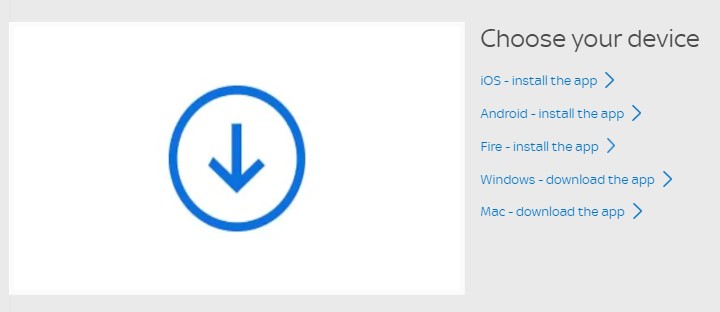 If you're on your phone and tablet, head to your device's respective app store (e.g., Play Store, App Store, AppGallery, Amazon Appstore), search for "Sky Go", and download the app. For Apple TV, go to the App Store, search for the Sky Go app, and click Get.
Once you've successfully installed Sky Go on your device, launch the app and sign in with your Sky ID. Those who've forgotten their Sky TV credentials should be able to retrieve their account details from the login page.
After signing in, you'll be able to select your desired Red Button programme from the app's Home page or TV Guide section and start watching. As you can guess, the whole process is surprisingly effortless and straightforward.
You can stream Sky Go Red Button content up to two devices simultaneously, with two more devices if you get the Sky Go Extra add-on on top of your existing Sky package.
Sky Mobile customers can stream any Sky Go content on the go, including live and on-demand Red Button events, without using any data from their airtime plan.
Where Else Can I View Sky Red Button Streams?
With Sky's subsidiary NOW app on a compatible device and a monthly NOW Sports Membership pass, you can access extra channels and interactive broadcasts for select Sky Sports events via Bonus Streams, including EFL Championship matches and F1 camera feeds. Devices that support the feature include:
Amazon Fire TV (2nd and 3rd Gen) / Fire TV Stick / Fire TV Edition Smart TV
Apple TV HD / 4K (4th Gen)
LG Smart TV (2016 and newer models)
NOW Smart Stick and Box
PlayStation 4 / 5
Roku Streaming Player / Roku TV
Samsung Smart TV (2016 models or recent)
Xbox One / S / X and Xbox Series X / S
YouView Box
You'll find the Bonus Streams at the bottom of the NOW app's Home page immediately after the eligible sports event begins. However, it's worth mentioning that NOW Boost features (e.g., Full HD at 50 FPS playback) don't apply to the Bonus / Red Button streams.
Final Words
Watching telly on the go is undoubtedly a chief benefit as a Sky customer. Above, we've discussed everything we have to inform you about Red Button on Sky Go for now. All you need is the Sky Go app on a supported screen, and you can stream Sky's additional broadcast content wherever you go – as long as you're on a Wi-Fi or cellular connection.