Sky Sports is the premier British television sports network renowned for airing loads of sports content, including live matches, analysis, highlights, and documentaries. The network has coverage rights to various high-profile sporting events and leagues, making it the go-to destination for sports enthusiasts.
It includes football (soccer), cricket, rugby, golf, motorsports, boxing, tennis, and more, with Sky Sports running several channels dedicated to different sports and coverage types, such as Sky Sports Main Event, Sky Sports Premier League, Sky Sports Cricket, Sky Sports Racing, and others.
Each channel focuses on a specific sport or event, allowing Sky to tailor their coverage to the viewers' interests with expert commentary, in-depth analysis, and panel discussions. Pundits and former athletes provide insights and opinions on various sports-related topics, enhancing the viewing experience.
Like Sky's other channels, Sky Sports is available as a separate TV package, which viewers need to subscribe to to access its channels. And even if you don't have a traditional Sky TV, BT TV, or Virgin Media connection, there's a way to stream your favourite sports on the big screen. Our guide to Sky Sports on Samsung Smart TV will tell you more.
Watch Sky Sports with NOW
NOW is Sky's subscription-based TV streaming platform that provides access to Sky's premium content without requiring a traditional cable or dish connection. It aims to deliver more flexibility to cord-cutters who want to access live Sky channels and on-demand content without a long-term commitment.
NOW offers different TV memberships that grant subscribers access to specific types of content. The Sports Membership is one of these options, allowing you to watch live sports events and on-demand replays and highlights from all main 11 Sky Sports channels, which include the following:
Sky Sports Main Event

Sky Sports Premier League

Sky Sports Football

Sky Sports Formula 1

Sky Sports Racing

Sky Sports Cricket

Sky Sports Golf

Sky Sports Arena

Sky Sports Action

Sky Sports Mix

Sky Sports News
The names of these channels tell you what they're about. For example, 'Premier League' shows Premier League football matches. 'Football' is for other football games, 'Cricket' is for cricket, 'Golf' is for golf, and 'Racing' is for every other motorsports event that isn't airing on the 'Formula 1' channel.
Similarly, 'Action' is for MMA or combat sports, while 'Arena' is for various arena sports like rugby, American football (NFL), and basketball (NBA). 'Mix' airs events that don't slot into the other channels. And, if it wasn't obvious already, 'News' is where you catch the latest news from all across the sporting world.
The NOW Sports Membership renews monthly, though you can also get the Day Pass for a one-off payment lasting 24 hours.  It's ideal for occasional sports viewers who want to catch a specific game or event.
Steps to Watch Sky Sports on Samsung Smart TV via NOW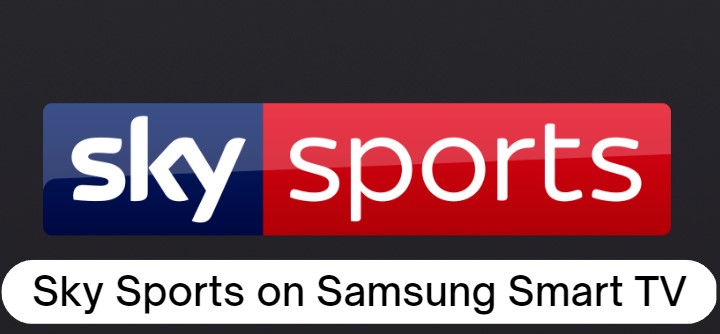 The NOW app supports 2016 and newer Samsung Tizen-powered Smart TVs, with the Serif models being notable exceptions. While select models manufactured in 2015 were also compatible, NOW has recently discontinued supporting them.
Assuming you have a supported Samsung Smart TV, watching Sky Sports via NOW is relatively straightforward. The first thing to do is download the app on your TV using these steps (the process may vary based on your model):
With your Samsung Smart TV powered on and connected, press Home on the remote controller.
Navigate to and select Apps from your Home screen options.
Select the Search (magnifying glass) icon in the upper-right corner and use the on-screen keyboard to search for the "NOW" app.
Once you find and select the app in the results, it'll bring you to a page where you'll see the description, ratings, screenshots, etc. Select Install to continue.
With NOW installed, select Add to Home and return to your Samsung TV's Home screen.
Before you launch the app, you must sign up for the NOW Sports Membership. Here's how in a few simple steps:
Head to nowtv.com/membership from your mobile or computer browser.
Scroll down to the Sports Membership section, select Choose your membership, and pick between the Month or Day.
Select Continue to checkout and fill in the form with your personal details, billing address, and payment credentials.
Once you receive a mail regarding the successful activation of your Sports Membership on the email address associated with your account, launch the NOW app from your Samsung TV Home screen.
Signing in to NOW on your Samsung TV is as simple as entering your username and password using the remote. However, it's even easier to visit nowtv.com/tv from another device, enter the six-digit TV code shown in the app, and log in from there.
Enjoy Sky Sports on Samsung Smart TV!
To access Sky Sports on your Samsung TV, scroll to the Sports section on the NOW app's Home page and select View All. The following screen is where you can pick from the 11 Sky Sports channels and stream the featured sporting events airing live on the network.
As mentioned, NOW offers catch-up replays for recently broadcasted games and events, with some available only for a limited time. You can also watch highlights and news clips on demand. Furthermore, the NOW app on Samsung TV provides access to the red button "Bonus Streams" for select Premier League matches and Formula One races.
Note your Sports Membership on NOW comes with a free 30-day trial of NOW Boost, meaning you watch the Sky Sports channels on your Samsung TV in Full HD (1080p@50 FPS) with DD 5.1 surround sound, as well as the on-demand sports content without adverts.
Without the optional NOW Boost add-on, the app will limit you to streaming at 720p with stereo audio. Thankfully, it's just £6 on top of the monthly subscription, which you can add via the My Account > NOW Membership section of the official NOW website (nowtv.com).
Note:
Sky Sports Box Office events are unavailable on NOW. They can be ordered only via the Sky Sports Box Office app, which is incompatible with Samsung TVs, with the NOW Smart Stick/Box being the only streaming player supporting it.
Also Check: Get Chrome on Samsung Smart TV
Finish Line
While NOW is the go-to streaming platform for watching Sky Sports on Samsung Smart TV, if you already use a Sky Q, Sky Stream, BT TV, or Virgin TV box, adding the Sky Sports bundle to your basic TV package is all you require to enjoy your favourite sports on the big screen.
If you own an unsupported model or a Samsung TV with no apps or connectivity, consider buying a cheap Android TV box, Fire TV Stick, or Roku player to use with your TV to tune in to Sky Sports via the NOW app.
On a related note, if you have a 2018 or newer Samsung TV, it should have AirPlay 2 built-in, meaning you can use the NOW app on your iPhone or iPad to cast the live Sky Sports channels and on-demand content onto your TV. Anyone paying for NOW's Sports Mobile Membership won't have the option to do so.