SkyShowtime is Sky and Showtime Network's answer to the established streaming giants, serving as the all-new destination for blockbuster entertainment at the cheap.
Filled with captivating and thrilling content, its distinct library includes exclusive shows and movies, wholesome family entertainment, documentaries on real-life accounts, and a vast catalogue of beloved classics. The diverse selection is bound to leave you wanting more.
Since its gradual rollout in September last year, SkyShowtime is now available in 20+ European markets, and some of you are clearly interested in its on-demand offerings. Chances are you've already tried searching for SkyShowtime on your Xbox but couldn't find it in the Store. So what's the deal here?
Here's all we know so far regarding SkyShowtime on Xbox One, S, and X, as well as on the Series X and S consoles.
Is SkyShowtime Available on Xbox One, S, & X?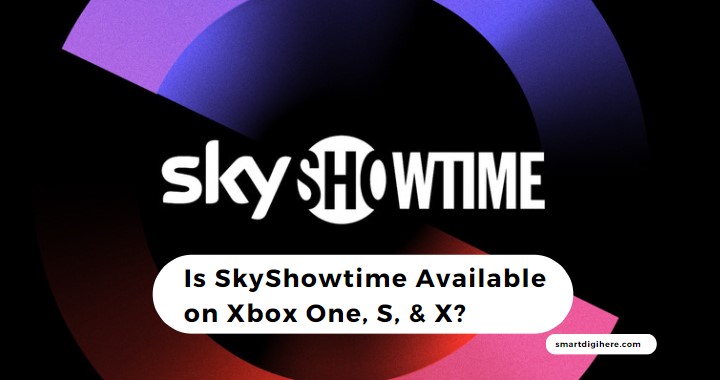 SkyShowtime aims to offer the newest and most in-demand movies and TV series from the industry's leading studios, all available for streaming in one place.
With a diverse and extensive selection from Paramount+, Universal, Sky, Showtime, Peacock, Warner Bros. Discovery, Nickelodeon, Paramount Pictures, DreamWorks, and more, Comcast and Paramount Media's joint venture streamer brings the best in entertainment from across the globe.
As promising as all this may sound, the problem is you can't get the streaming app on your Xbox consoles yet. SkyShowtime is still in its early days, supporting only a handful of popular platforms that don't include game consoles, even the PlayStation. In a separate post, we've discussed SkyShowtime's availability on PS4 and PS5.
However, it's worth highlighting the bevvy of streaming apps available for Xbox on its digital storefront in general, including Netflix, Prime Video, Disney+, Apple TV, Crunchyroll, and even Spotify and YouTube. Hence, SkyShowtime announcing support for the Xbox One and Series console isn't out of the blue.
We'll update this guide with comprehensive installation and activation steps when SkyShowtime is available for Xbox. But for now, stay tuned to SkyShowtime's socials or visit r/SkyShowtime for updates on console availability.
Can You Use Microsoft Edge on Xbox to Stream SkyShowtime?
Both the previous (One, One S, and One X) and current-gen (Series X and S) Xbox consoles feature Microsoft Edge. It allows users to surf the web without leaving their Xbox for another device.
Besides the notable lack of download and extension support, it offers a surprisingly fleshed-out experience. You can visit your favourite sites, play online games, and stream videos across multiple tabs – using your Xbox controller or a mouse/keyboard set.
As good as it gets, the Xbox version of Edge has its limitations, especially when it comes to playing back rights-protected content from streaming websites. Sadly, you can't use the browser to stream SkyShowtime on your console.
Despite the service explicitly stating support for Microsoft Edge (Chromium 80+), it's limited to only the Windows and macOS versions.
How Else Can I Watch SkyShowtime?
As long as you pay for an active monthly or yearly subscription linked to an account, you can watch SkyShowtime on the following:
Android Phones and Tablets (v7.0 or later)
iPhones and iPads (iOS / iPadOS 13.0 or later)
Android TV (v6.0+) Devices, e.g., Sony BRAVIA Android TV and NVIDIA SHIELD
Apple TV HD / 4K (4th Gen or newer)
Chromecast (1st Gen or later) and Chromecast with Google TV
LG Smart TV (2017 or recent models; webOS 3.5 or above)
Samsung Smart TV (2017 or more recent models; Tizen OS 3.0 or above)
Windows and Mac web browsers on which you can stream SkyShowtime include the up-to-date Chrome, Edge, Firefox, and Safari versions. Unlike on the above platforms, where you'll need to download the app from the respective storefront, accessing the web version is far more straightforward.
If you have an Amazon Fire TV device like the Firestick, check out this guide. There, we explore using the Android TV version of the SkyShowtime app until it's officially available on the Amazon Appstore. You'll also find detailed instructions on signing up for the streaming service.
Similar: SkyShowtime on PS4 & PS5: All You Need to Know
Finishing Up
SkyShowtime on Xbox One, S, and X or the Series X and S consoles remains unavailable. But there are alternatives to streaming all the films, shows, and originals the streaming service host on the big screen, most of which this guide covers in detail.
Until Xbox gets the SkyShowtime app, your best bet is to use a streaming device like the Chromecast or an Android TV box or connect your PC or laptop to your TV over HDMI and stream from the website.