SkyShowtime, the streaming collaboration between Comcast and Paramount Global, has rolled out in over 20 markets across Central and Eastern Europe in the last five months. It promises to bring the latest series and blockbusters from world-famous studios and original programmes to millions of European homes at an affordable subscription.
SkyShowtime initiated its expansion in September 2022 with debuts in Denmark, Finland, Norway, and Sweden, replacing the Paramount+ service in the Nordics. Subsequently, it extended to Netherlands and Portugal in October before progressing to Bosnia, Bulgaria, Croatia, Montenegro, Slovenia, and Serbia in December.
A few weeks prior, the streaming service launched in Albania, Czechia, Hungary, Kosovo, North Macedonia, Poland, Romania, and Slovakia, with recent announcements to finalise its target expansion in Spain and Andorra.
You may be eager to check out SkyShowtime's offerings, wondering if you can get it on your Amazon Fire TV device. Lucky for you, this guide is all about SkyShowtime on Firestick, with step-by-step instructions for installing and activating it.
Can You Get SkyShowtime on Firestick?
Not at the time of writing, but it's just a matter of time before SkyShowtime debuts on the Fire TV platform. Fortunately, it's available for Android TVs. The Firestick (and other Fire TV devices) also run on a custom Android fork, meaning you can sideload the latest SkyShowtime APK to enjoy all its premium offerings.
Check out the following section for steps to sideload SkyShowtime on Firestick. If you aren't comfortable with the idea, you might as well wait for the streaming service to support Fire TV devices officially. Pay a visit to SkyShowtime's socials, help centre, or the Amazon Appstore often.
How to Install SkyShowtime on Firestick?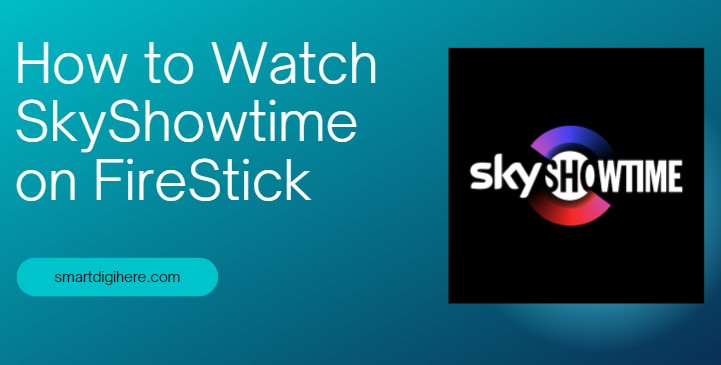 Chances are you've already tried searching for SkyShowtime on the Amazon Appstore but couldn't find it. In that case, sideloading the APK is your best bet. While it may seem daunting to some, we've tried to break it into steps. Simply follow them as instructed:
Get the Downloader App
Downloader is one of the most popular Fire TV apps, allowing users to download files from the web. You must get it from the Appstore to download the SkyShowtime APK file and another for the APKMirror Installer.
If you're on your Fire TV Home page, go to the Find menu and click Search.
Enter "Downloader" using the keyboard and choose it in the results.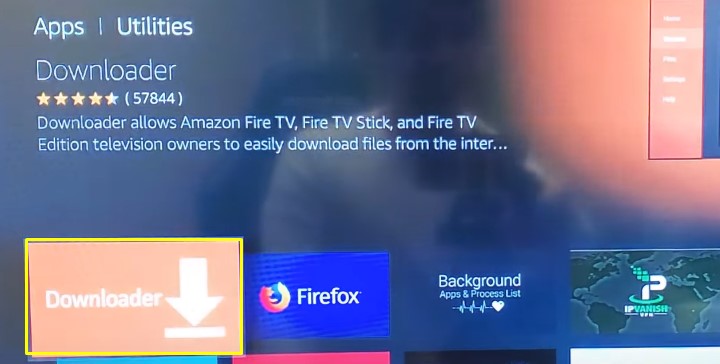 You can also press the Mic button on your Voice Remote and say, "Find the Downloader app".
Select Get or Download on the app's preview page.
Hit Open once Downloader's installed. Or, return to your Home screen, click the Apps icon on the right, and find and launch the Downloader app.
Download SkyShowtime APK and Install APKMirror Installer
With the Downloader app, you'll need to download the APK files necessary for installing SkyShowtime on Firestick. Use these steps:
After launching Downloader, click Allow to give the app permission to access device storage, and then OK to close the on-screen tips.
Click the URL bar on the Home page, enter the following link: news/193849, and hit Go.

The link should redirect you to the SkyShowtime (Android TV) page on APKMirror. Click where it says "Download APK Bundle", and the download will begin shortly. Hit Done once completed.
Similarly, enter news/73505 in Downloader's URL bar and click Go. On the APKMirror site, choose Download APK to get the APKMirror Installer APK. Once finished, click Install.
You may get a security prompt blocking the installation. Clicking Settings will redirect you to the Developer Options menu, within which you need to select Install unknown apps, then click Downloader to turn it ON.
Return to the Downloader window, click Install, and the same option again at the installer screen.
When you see the "App installed" text, click Open to launch the APKMirror Installer. Below we've explained why you need it for the sideloading process.
Installer SkyShowtime APK via APKMirror Installer
As you might have noticed, the SkyShowtime APK file uses an unconventional APKM format, which the default Android installer can't read. That's why you need APKMirror Installer to sideload such split APK bundles. Here's what you need to do:
On the first launch, give APKMirror Installer storage access by clicking Allow.
Select Browse files on the main screen and navigate to the Download
Find and choose the "skyshowtime…apkm" file. The installer will load up the APK bundle.
Scroll to the bottom with all the selections on default and click Install app.
Click Install in the installer window. It may take a minute to finish.
You've successfully installed SkyShowtime on Firestick! You can launch it like every other app on your Fire TV device, which involves going to the Apps menu from the Home screen and clicking the respective app icon.
Move SkyShowtime to the topmost row in the "Your Apps & Channels" menu for quicker access from the Home screen. Highlight the app, click the Options button on the remote, and select Move to do so.
Related: SkyShowtime on PS4 & PS5
How to Activate SkyShowtime on Firestick?
SkyShowtime is a premium streaming platform. Hence, it requires users to pay for an active subscription. Although one can directly sign up for an account with a subscription via the app, we suggest doing so from the website instead.
Using your web browser, go to skyshowtime.com and select Join SkyShowtime in the upper-right corner.
On the following screen, opt for the Monthly free trial (cancel anytime) or the Annual subscription at a discounted price.
Enter your email and password to create your login details, then click Start subscription.
Select your payment method from the following options: Bank, Credit Card, or PayPal.
Enter your billing details to activate the 7-day free trial or complete the payment for the selected plan.
Check your email inbox for a message from SkyShowtime and click on the Confirm email address
After creating your account and subscribing to SkyShowtime, follow these steps to activate SkyShowtime on Firestick:
Launch the SkyShowtime app from your Fire TV Home or the "Your Apps & Channels" menu.
Select "Log In" on the welcome screen and use the on-screen keyboard to input your email and password.
Click Continue to log in and start using SkyShowtime on your Firestick.
Congratulations! You've completed the necessary steps to get SkyShowtime on Firestick. Now, choose your existing viewing profile or create a new one by clicking the "+" icon. You can begin to explore the vast content library that SkyShowtime has to offer.
What Can You Watch via SkyShowtime on Firestick?
SkyShowtime features an extensive content collection from Comcast and Paramount Global's primary production houses, including Dreamworks, Nickelodeon, Paramount+, Paramount Pictures, Peacock, Showtime, Sky, and Universal Pictures.
These esteemed brands contribute to the service's content library, providing a diverse and dynamic selection of programming for viewers to enjoy. And the recent media deal with Warner Bros. Discovery has further expanded SkyShowtime's offerings, giving viewers access to even more exciting originals from HBO Max.
Those wondering what movies and TV shows are available on SkyShowtime, check out this comprehensive list courtesy of JustWatch. Note the availability of select titles varies across serviceable regions.
Fix Zoomed-In SkyShowtime Stream on Firestick
SkyShowtime is in its early days, so a few bugs are yet to be resolved. Among the more annoying bugs is the zoomed-in stream, where you can only see ¼th of the image. According to user reports, this problem occurs when your Firestick outputs in 4K.
Fixing it is simple enough. All you have to do is go to Settings > Display > Display & Sound > Display and turn down the Video Resolution to 1080p. The zoomed-in video issue shouldn't be there once you return to the SkyShowtime app from your Home screen.
More FireStick Guides:
Conclusion
By following the steps outlined above, you can enjoy streaming from the diverse content library of SkyShowtime on Firestick. With films, series, box sets, exclusive originals, documentaries, kids' shows, and local programming, there's sure to be something for everyone on the all-new streamer platform.
Now all you do is sit back, relax, and start bingeing your favourites! Let us know what's on your streaming list in the comments below.