HBO Max has recently undergone a massive overhaul. Between Warner Bros. Discovery's historic merger and the unexpected cancellation of over 25 high-profile shows and movies in various stages of production, the entertainment giant is now putting efforts into rebranding its flagship streaming service to simply 'Max.'
Max drops the 'HBO' branding to make itself appealing as an "all-around" streaming service to a more diverse demographic instead of geared toward mature audiences. And with the entire Discovery Plus library subsumed into Max, including all its food, lifestyle, travel, true crime, and reality programming, this brand shift makes more sense.
Now with the all-new streaming app finally rolling out across supported devices, you might be thinking about giving Max's offerings a try, and what better way to do so than using your Xbox console in the living room?
This guide will show you how to install and Activate Max on Xbox One, Series S, and X consoles, with additional details to help you familiarize yourself with this all-new streaming replacement for HBO Max.
What You Need to Know About Max

Max is a revamped streaming platform that amalgamates content from Warner Bros. Discovery, now encompassing lifestyle and reality channels such as Discovery, HGTV, TLC, Food Network, Magnolia Network, etc.
The over-the-top platform carries an extensive range of programming, including new original Max series, licensed third-party programs and films, and well-loved favorites from the vast WarnerMedia library.
Despite dropping "HBO" from the branding, Max remains home to HBO's impressive slate of top-tier dramas, comedies, and thrillers such as The Last of Us, The White Lotus, Barry, Succession, True Detective, Station Eleven, and numerous other remarkable shows that cannot all be listed here.
This new library is replete with a diverse catalog of titles from WB, DC, New Line, CNN, The CW, TNT, TBS, Adult Swim, truTV, Turner, Cartoon Network, Crunchyroll, Looney Tunes, Rooster Teeth, and much more.
Get Max on Xbox One, Series S, & X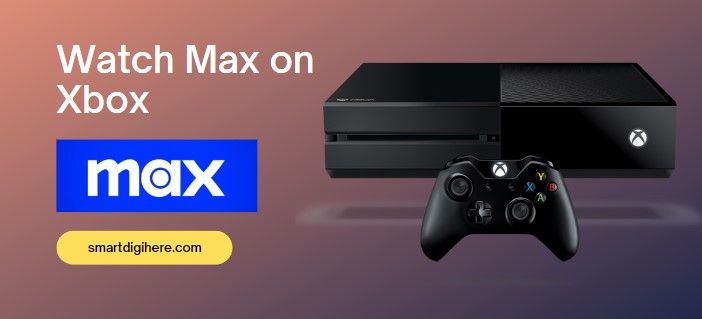 Warner Bros. Discovery has promised a smooth transition from its former HBO Max app to the new streamer, and so far, that looks to be the case.
If you had HBO Max installed on your Xbox One or Xbox Series X|S console before, it should automatically update to Max, or when you launch the app, it'll prompt you to download the new version.
For those who still see the older HBO Max app on Xbox console, use these steps:
Press the Xbox button on your controller to bring up the Guide menu.
Head to "My games & apps" and select See all to view all your games and apps.
Navigate to the Manage tab in the following menu, then click
If you see an update pending for HBO Max, choose it and click Update. Or, click the "Update all" button to update all apps.
To ensure you're always on the latest version of Max on your Xbox console, head to Settings from your dashboard, navigate to System > Updates, and tick the box for the "Keep my games & apps up to date" option. We also suggest keeping your console up to date for the best experience.
Those interested in trying out Max for the first time can follow the instructions below to download the app.
Xbox One / One S / One X
Scroll to the "Store" section from your console's Home dashboard and select Store.
Choose Apps on the next screen, followed by the Search.
Use your controller to type "Max" with the on-screen keyboard and select the matching app in the results.
Finally, click Get, then Install on the Max app preview page.
You may launch Max from your Xbox dashboard or the "My games & apps" page accessible from the Guide menu.
Xbox Series S / Series X
Press the Xbox button on your controller and click the Store icon at the bottom.
Navigate to the Search tab or press the "Y" controller button to bring the search menu.
Look for "Max" by typing it in the search bar, then choose the matching app from the results.
Click the Get button on the app store overview screen, then Install.
Return to your Xbox dashboard or the "My games & apps" screen to access Max on your Xbox Series console.
Activate Max on Xbox One, Series S, & X
Like most streaming services, Max requires users to pay a monthly subscription fee to access its on-demand catalog. Whether you previously had an active HBO Max plan or recently signed up for Max (check below for more info), follow these steps to activate the Max app on your Xbox One or Series console:
Launch Max from your Xbox dashboard or the "My games & apps" screen.
Navigate to and select the Profile icon at the upper-left corner of the app's Home page.
Next, select Sign In, which will prompt you to sign in using your phone or computer with a 6-character code.
Go to the highlighted website (g., max.com/tvsignin, max.com/activate) from your device's web browser. Or, simply scan the QR code on the screen using your phone's camera.
Enter the code shown in the Max app on your Xbox and click Next.
Continue signing in with your Max account email and password.

If you get Max through your cable/satellite/digital TV, internet, or wireless provider, click "Sign in with a Provider" instead.
Pick your respective provider from the list and enter the login credentials for your provider account.
Congrats, you've successfully signed into Max on your Xbox. Now all left for you to do is choose your profile and pick the title you want to stream from Max's diverse, expansive content catalog.
Steps to Register for Max
Max is currently only streaming in the United States, with the pricing for the subscriptions including three tiers as outlined:
Ad-Lite ($10/mo): Ad-supported playback, 1080p video, and two simultaneous streams
Ad-Free ($16/mo): Ad-free streaming, FHD streaming, two device streams, and 30 mobile downloads
Ultimate ($20/mo): No ads, streaming in up to 4K with HDR and Dolby Atmos, up to four concurrent streams, and 100 mobile downloads
Max will roll out in Latin American markets in Fall 2023, with select European and Asian countries not getting it until next year. Provided you're in the US, here's how you can sign up for Warner Bros. Discovery's new OTT platform:
Visit max.com from your phone or computer web browser.
Look for the "Sign Up" or "Subscribe" option and choose your preferred plan.
Provide the necessary details to create your Max account, then follow the on-screen prompts to verify your associated email.
Review your subscription details and finalize the payment via your preferred payment method.
Now you may follow the steps highlighted in the above section to log into Max on your Xbox console. Note you can use your Max subscription to log into your other devices. It includes your phone, tablet, computer (through browsers), smart TV, and streaming players.
FAQ: I'm already an HBO Max subscriber. Can I sign into Max?
Yes! Warner Bros. Discovery has made sure all former HBO Max users enjoy a seamless migration to Max without losing their account details, including billing information, content preferences, favorites list, profiles, etc.
If you had an ongoing monthly/yearly HBO Max plan, you should be able to activate Max on your Xbox One or Series console (and other devices) with the same email and password you used to log into HBO Max.
All the perks from your legacy subscription plan also carry over to Max and remain for six months. For instance, if you paid for HBO Max's Ad-Free plan, which allowed for streaming on up to three devices simultaneously and supported 4K Ultra HD, you'll continue to get the following benefits on Max.
Similarly, if HBO or HBO Max comes bundled with your TV, internet, or wireless plan (e.g., AT&T, Dish, Xfinity, Verizon, Cricket, Hulu, Prime Video Channels), you can access Max by authenticating your provider credentials on the streaming service.
Similar Guides:
Wrapping Up
Max, previously known as HBO Max, provides subscribers with a massive streaming catalog containing some of the best TV shows and blockbuster movies the Warner Bros. Discovery and all its sister brands and studios have produced in the last two decades and continue to do so.
Our comprehensive guide provides step-by-step instructions on installing and activating Max on Xbox One, Series S, and Series X. Additionally, we've offered helpful tips to assist you in signing up for the service.