Warner Bros. Discovery has dozens of basic cable channels, and TNT (Turner Network Television) is one of them. It airs a range of dramas during the daytime, though perhaps it's most well-known for its primetime basketball and hockey coverage. Most of its programming streams online on-demand, but sometimes you may want to tune into the channel for a linear experience or to catch the exciting NBA or NHL match-ups.
Samsung TV Plus is a free ad-supported streaming television (FAST) service for Samsung Smart TVs, Galaxy smartphones and tablets, and even their Smart Fridges. It offers over a thousand streaming channels and on-demand titles across a dozen categories worldwide, with 200 live stations in the United States alone.
TV Plus streams plenty of entertainment, news, and sports channels that are usually available via cable. It makes you wonder, "What channel is TNT on Samsung TV Plus?" We have the answer, so read on to learn more.
What Channel is TNT on Samsung TV Plus?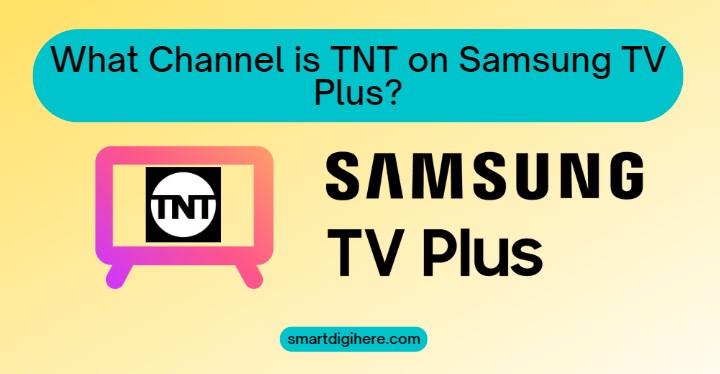 On Samsung TV Plus, you can stream from a bevy of popular channels, including your local ABC, CBS, FOX, and NBC news affiliates (in select markets) and temporary themed stations running episodes from a particular show or range of content 24/7.
Unfortunately, at the time of writing, TNT is unavailable on Samsung TV Plus, and it doesn't come as a surprise since it's a pay-TV network. Also, the channel list will vary depending on where you live.
Despite TNT's absence, the service has plenty of other entertainment and sports channels to discover and enjoy. Below we've briefly touched on how to access them:
How to Access Samsung TV Plus?
To explore the free streaming channels on your Samsung Smart TV (2016-2023 models) or Smart Monitor, press the remote's Home button, choose Samsung TV Plus from your apps row on the dashboard, and then Channel List.
If you have a Galaxy phone or tablet (Android 8.0+), get the TV Plus app from the Play Store or Galaxy Store. After installing, launch it from your device's home screen and navigate to the Live TV tab to access the channel guide.
Even those who own a Samsung device can stream Samsung TV Plus content via the samsungtvplus.com website, which isn't accessible outside the United States and South Korea.
The good thing about Samsung TV Plus is logging in is totally optional, and there are no subscription tiers. That said, signing in with a Samsung account gives you access to features like a Watch List, the "Continue Watching" row, and personalized content recommendations.
Other Ways to Access TNT on Samsung TV
If you happen to pay for a cable or satellite TV plan that includes the TNT channel, you can log in to the Watch TNT mobile app with your provider account and cast the live channel or catch-up episodes on your Samsung Smart TV. You'll also need to install the TNT Cast app on your Samsung Smart TV for casting to work.
Cord-cutters aren't left out, either. With a DirecTV Stream, Hulu + Live TV, Sling TV, or YouTube TV streaming subscription, you can enjoy TNT's live programming and sports broadcasts on your Samsung Smart TV and dozens of other popular channels, with benefits like cloud DVR storage, on-demand viewing, simultaneous streams, etc.
Your cheapest option would be the Sling Blue or Orange base package. Both include the TNT channel, even though the rest of the lineup is vastly different. You can get the Sling TV app on your Samsung Smart TV, but you may also link your Sling account to the Watch TNT mobile app and cast content from there.
Although there aren't any free alternatives for streaming TNT on Samsung TV, you can sign up for a DirecTV Stream or YouTube TV plan and get up to two weeks of free trial (varies from user to user), during which you can stream your favorite TNT programs at no cost. Just set a reminder to cancel right before the trial expires so you won't be charged.
Most of TNT's original dramas stream on-demand on Max (formerly HBO Max). Check out our guide to Max on Samsung Smart TV for more information.
Read: What Channel is ABC on Samsung TV Plus?
Bottom Line
You can't watch TNT on Samsung TV Plus just yet, but that doesn't mean the alternative streaming options aren't worth exploring. Above, we've discussed all you need to know to access Samsung TV Plus on supported platforms, also highlighting ways to access the TNT channel on Samsung TVs via other streaming services.