ITV, one of the prime British television broadcasters, introduced ITVX last year, its brand-new streaming platform serving as a successor to the ITV Hub. ITVX offers a vast, comprehensive selection of content, a sleek new design, and better stream quality. It has brought some of the most eagerly anticipated shows to UK audiences. It's accessible on various devices, such as phones, tablets, computers (via the web), smart TVs, and streaming players.
Now you might be thinking, "What is ITVX channel?" Odds are you're hearing about ITV's latest streamer app for the first time and are eager to learn more. So, what is ITVX, how much does it cost, what can you stream on the service, and how do you watch it on your preferred screen? Continue reading on for all you need to know.
What is ITVX Channel?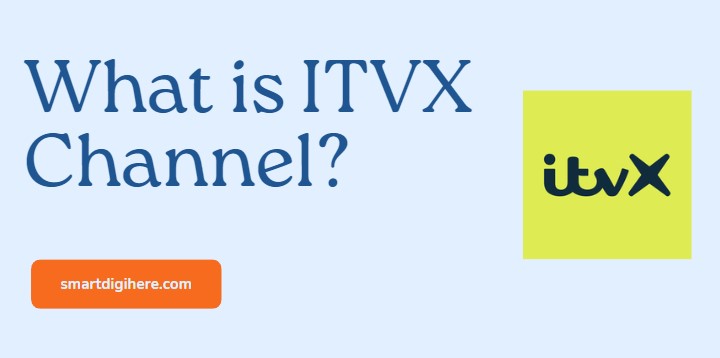 As ITV realises the future of television and endeavours to rival the likes of Netflix and Prime Video, ITVX has emerged as the digital destination for all ITV programming and more. The video-on-demand streaming service gradually rolled out for compatible devices on December 8th, 2022.
ITVX boasts over 10,000 hours of content, featuring original series added weekly. At launch, the platform premiered A Spy Among Friends, a cold war drama adaptation of Ben Macintyre's critically-acclaimed novel of the same name, and The Confessions of Frannie Langton, a period thriller based on Sara Collins' best-selling gothic novel.
From then on, each week has seen at least one commissioned flagship content drop, including Riches, Without Sin, Tell Me Everything, Litvinenko, Nolly, Stonehouse, The Reunion, Deep Fake, Loaded in Paradise, and more.
Just like the ITV Hub, it offers catch-up episodes of past and present TV shows from ITV channels. It also adds exclusive, original content before eventually premiering on linear TV six to nine months later. ITVX allows viewers to binge entire series of ITV shows from the moment they first air, meaning you can enjoy them at your own pace.
ITVX Premium subscribers also have access to a wealth of British TV box sets from another ITV-owned service BritBox, adding thousands more hours of high-quality content than what's already offered.
What Else Can You Watch on ITVX?
Besides hard-hitting dramas, soaps, thrillers, and comedies, the catalogue features a solid selection of blockbuster movies. Post-launch, films such as the Back to the Future trilogy, the Despicable Me trilogy, and more is available, with the complete Fast and Furious series making its debut recently.
ITVX boasts a diverse collection of documentaries, including the Stephen Fry-narrated A Year On Planet Earth, showcasing natural spellbinding tales from across the globe. The platform also has a dedicated "True Crime" section. It includes the Monster in My Family, which provides an in-depth look into the lives of serial killers from a new angle.
The platform has also recently added The Case Against Cosby, a limited docuseries uncovering the accusations against the once-renowned comedian. Later this year, ITVX will also introduce Rolf Harris: Hiding in Plain Sight, The Rise and Fall of Boris Becker, and A Murder in the Family, among others.
Can You Watch Live TV on ITVX?
Yes! ITVX provides streaming access to ITV1, ITV2, ITV3, ITV4, ITVBe, and CITV, as well as 20+ "FAST" streaming linear channels showcasing a handpicked selection of ITV's top content. Occasional sports content and special events are also streamed live, and with that comes news updates, delivering bite-sized clips and comprehensive reports throughout the day.
The lineup of free ad-supported streaming television stations is to change over time based on popularity and viewers' preferences. However, ITVX channels such as Classic Movies, Crime / Drama, ITV Classics, Saturday Night Every Night, and True Crime International are here to stay.
To learn which channels are currently available on ITVX and how to watch them, check out our guide to the Best ITVX Channels.
How Much Does ITVX Cost? (Spoiler: It's Free!)
ITVX is available to stream at no cost. You can enjoy new and classic shows, documentaries, movies, exclusive content, and live TV on ITV's streaming platform – all without incurring fees. With that said, it primarily operates on an ad-supported model, meaning that advertisements will appear unexpectedly during your watching sessions.
However, it's worth noting that a substantial portion of the ITVX library (over 5,000 hours of video content) is reserved solely for paying users. ITVX operates similarly to All4, on which viewers can watch content with ads or opt for an ad-free experience by paying a fee.
If you hate adverts and want access to more shows and box sets from BritBox, subscribe to ITVX Premium. You can learn more about the paid tier in the sub-section below.
What Does ITVX Premium Offer?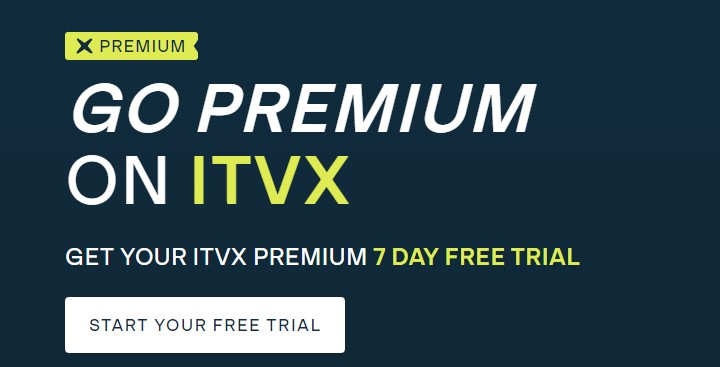 For those looking for an ad-free streaming experience, ITVX offers the option to subscribe to ITVX Premium for £5.99 a month or £59.99 per year. A 7-day free trial is available for those who want to try the service first.
The subscription will free you from adverts interrupting your binge sessions, although the ones on live TV or within the shows themselves stay. ITVX Premium lets you take your favourite content on the go without the online requirements. You can download shows to watch on mobile devices, a feature unavailable to those who choose the free tier.
Apart from ad-free streaming, the Premium tier opens up access to the vast library of Britbox – an impressive collection of TV shows and movies from ITV, BBC, Channel 4, and Channel 5, and homegrown originals. The subscription is a superb deal, given it's comparable to the standalone cost of BritBox. Check out our BritBox on ITVX article for more information.
How Does ITVX Stack Up Against Other Streamer Apps in Inclusivity?
ITVX offers a flexible viewing experience by being both a free-to-access streaming platform funded by advertisements and offering a premium, ad-free subscription option. It caters to a diverse range of audiences.
And as mentioned earlier, ITV will be premiering many of their new shows on ITVX before their airing on conventional television, with a lead time of six to nine months.
The streaming platform also offers a unique offering to the deaf community – ITV Signed, the world's first BSL-enabled (British Sign Language) channel. The channel exclusively carries programming that is signed and constantly refreshed with an array of current and archived shows.
Additionally, audio descriptions are available for around 20% of programmes, including all new ITV dramas, in consultation with the Royal National Institute of Blind People.
ITVX has also promised to provide subtitles for over 90% of its on-demand content, with approximately 80% of viewers having access to live TV subtitles. It'll also be available on 20 ITVX live channels, which provide a linear, scheduled viewing experience with handpicked programmes. The VOD platform is also actively working to make the feature accessible to users across all supported devices.
On Which Devices Can You Watch ITVX?
According to ITV, viewers can watch ITVX on an exhaustive list of devices and platforms, such as Android phones and tablets (incl. Amazon Fire Tablet), iPhones and iPads, and computer web browsers. You can also access the app on your Android TV, Apple TV, Amazon Fire TV, Roku streaming player, or a compatible LG or Samsung Smart TV model.
TVs and recorders with Freesat and Freeview Play built-in, plus select BT, Sky, and Virgin Media set-top boxes, are also supported. Even the Xbox One and current-gen Series game consoles are compatible. We have dedicated step-by-step guides for anyone interested in trying out ITVX on their preferred devices.
If your smart TV can no longer access the older ITV Hub app, you may find that ITVX isn't compatible either, as ITV's new VOD platform utilises a more stringent content protection technology. You could get a streaming device (such as the Chromecast, Fire TV Stick, or Roku) Chromecast) to stream your favourites from the ITVX app.
How to Sign Up for ITVX?
Those who used ITV Hub before can use the same login credentials to access ITVX. It includes the username and password you created when ITV Hub was around.
New users must create a new account. The process is simple and requires you to provide just a few details, including your date of birth, email address, and UK postcode. After submitting the information, you'll need to verify your email address.
Once you go through the following steps, you can tune into live TV by clicking "Watch Live" or choose from a selection of on-demand content from "Categories".
Wrapping Up
The introduction of ITVX ushers in a notable change in the UK's streaming landscape as it offers a one-stop solution for viewers who desire either ad-supported or premium content. It makes ITVX the first streaming platform created by a traditional broadcaster to provide this level of flexibility in one streamlined, unified place.
ITVX isn't a specific channel but a standalone streaming app available for various devices, just like ITV's now-discontinued catch-up platform, ITV Hub. Should it live up to its promises, ITVX has the potential to rapidly rise to become one of the most popular streaming services in the UK, as it's already home to a number of highly-regarded and well-received programming.