ITVX has taken over as the exclusive streaming platform for the British free-to-air network ITV, replacing ITV Hub, its former shadow, which was retired in late 2022. It's the online hub for all ITV content, including original productions and acquired shows and movies. It also offers live TV streaming and the option for users to catch up with developing news stories.
ITVX doesn't require a traditional cable or satellite connection. A simple internet connection is all you need. It's compatible with a sizeable list of devices, including phones, tablets, computers, game consoles, streaming media players, internet-enabled set-top boxes, and smart TVs.
Since its launch, ITVX has shown its prowess in the streaming game by offering its UK audience a variety of original programmes, with the likes of "Litvinenko", "Without Sin", "The Confessions of Frannie Langton", and "A Spy Among Friends". The platform expects to get only richer in content, offering over 10,000 hours of box sets, comedies, dramas, thrillers, documentaries, films, and news, including a new original every week.
But the real question you're here to know the answer to: "Is ITVX Free?" Read on for all you need to know.
Is ITVX Free? Can You Watch ITVX For Free?
Yes. ITVX offers a free, ad-supported tier featuring thousands of hours of on-demand content and live TV channels. If you prefer ad-free viewing and access to additional shows and box sets from BritBox (ITV's British-centric streaming library), subscribe to ITVX Premium for £6 monthly or £60 annually.
It also offers instant access to exclusive premieres of new flagship shows and drops complete series on Day 1, satisfying the needs of binge-watchers who no longer have to wait for the next episode.
Subscribing to ITVX Premium allows you to download shows to your mobile devices. You can try the service for free with a 7-day trial available at itv.com. Just note that ITVX will bill you for the chosen subscription price once the trial ends.
How to Watch ITVX For Free?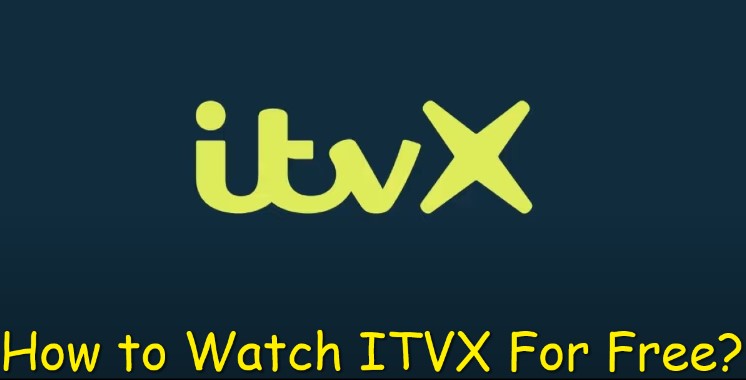 It's pretty straightforward, really. You can preview ITVX's offerings by visiting itv.com from the web browser on your phone, tablet, or computer. On a compatible device (see below), you can stream the on-demand programmes directly via the ITVX app. The only requirement ITVX has is registering for and signing in with an ITVX account to enjoy its ad-free offerings.
You can also tune into ITV's linear broadcast television channels (e.g., ITV1, ITV2, ITVBe, CITV) alongside a rotating lineup of 20+ "themed" streaming-exclusive stations, re-running some of ITV's most popular TV series. Simply head to the app or website's LIVE section and start watching. Note that some broadcasts may be unavailable to stream due to rights issues.
On Which Devices Can I Watch ITVX For Free?
You can take advantage of ITVX's free tier on any device the streaming service officially supports. It includes the following:
Phones & Tablets
Android 5.0 Lollipop and up
iOS and iPadOS 12.2 or later
Amazon Fire Tablet
Select Huawei phones and tablets
Set-Top Boxes
BT TV Box (Mini and Pro)
TalkTalk TV Hub (V6, 360, Stream)
Sky Q (Coming Soon)
Smart TVs & Streaming Media Players
It's also worth mentioning that most of the following devices are ready for the complete ITVX experience, including the Premium subscription benefits. However, the live TV functionality is yet to be enabled on select platforms.
On computers and laptops running Windows 8 and above and macOS 10.12 Sierra or newer, ITVX recommends using the most recent versions of Google Chrome, Mozilla Firefox, Microsoft Edge, and Safari.
Popular Current & Upcoming Shows to Watch on ITVX For Free
ITVX has kept its commitment to providing over 10,000 hours of ad-supported content, including a constant stream of original productions each week.
This lineup includes "A Spy Among Friends," a six-part espionage thriller series based on a novel by Ben Macintyre, centred around the Cold War and featuring Damian Lewis and Guy Pearce, and "The Confessions of Frannie Langton," a historical drama starring Sophie Cookson and Karla-Simone Spence.
ITVX's collection of new content has further expanded with various titles, including the teen drama "Tell Me Everything" and the concluding episode of the comedic historical series "Plebs: Soldiers of Rome." Additionally, ITVX has added "Litvinenko," featuring David Tennant and Mark Bonnar, the family drama "Riches," "Without Sin," and a new game show "Loaded in Paradise."
ITVX even includes a range of original docuseries, including the Stephen Fry-narrated "A Year on Planet Earth" and the upcoming two-part documentary "Rolf Harris: Hiding in Plain Sight".
Curious about the other exciting content available for free on ITVX, either currently or in the near future? Take a look at these highlights:
Nolly (Available Now)
ITVX has premiered one of the most highly-anticipated dramas of the year. Writer Russell T Davies, known for "It's A Sin" and "Doctor Who," brings to life the story of how the queen of soap operas, Noele Gordon (played by Helena Bonham Carter), was unexpectedly fired from "Crossroads" during the peak of her career. Promising to be a wild and entertaining journey, you can now stream it for free on ITVX.
Vera (Available Now)
Brenda Blethyn's portrayal of Vera has made the show one of the most loved detective series on British television. It's currently in its twelfth season, and viewers can watch new episodes every Sunday on ITVX. If you want to delve into Vera's casebook, all 11 previous seasons are available to catch up on now.
Love Island (Available Now)
"Love Island," the massive reality hit, is now in its ninth season with Maya Jama as the host. Whether the contestants will find love in South Africa and how Iain Stirling will comment on the developing relationships is always a surprise. If you miss an episode, catch up on all the action thus far on ITVX, with access to hundreds of classic episodes.
Unforgotten (Available Now)
The hugely popular "Unforgotten" is back on screen with Sinéad Keenan stepping into the lead role as DCI Jessica James, replacing Nicola Walker. You can catch up with the previous four series featuring the beloved DI Sunil "Sunny" Khan, played by Sanjeev Bhaskar, who returns in this latest instalment.
The Dry (Coming Soon)
Experience the whimsical and comical side of family life in this charming series. Roisin Gallagher stars as Shiv Sheridan. After years of partying in London, she returns to Dublin intending to maintain sobriety. However, she soon realises that being back with her family proves to be a more difficult challenge than she thought.
The Twelve (Coming Soon)
In this courtroom drama, Sam Neill portrays the lead in the story of 12 jurors who must determine the guilt or innocence of a woman accused of murder. Alongside the trial proceedings, the jurors' backgrounds and personal struggles come to light, revealing their shattered aspirations, hidden shortcomings, aspirations, and biases – all while they strive to achieve justice.
Wrapping Up
ITVX's basic tier, which includes adverts much like the former ITV Hub, is accessible at no cost to UK viewers holding a valid TV license. To start viewing, simply register using an email and your postal code. The free tier includes access to all the latest and original content – a massive blow to premium streamers like Netflix and Prime Video.
The ad-free Premium tier costs an upfront monthly or annual fee, though new users can sign up for a 7-day free trial, at least at the time of writing. It unlocks your access to Britbox's streaming library, the ITV-owned streaming service, and the option to download titles for offline viewing on compatible devices.