NBC Sports has emerged as a central hub for sports entertainment. And if you're a sports enthusiast and want to avoid spending a fortune on Cable TV networks, adding NBC Sports on Roku is a must. The best part is, you don't need expensive cable TV now. With NBC Sports on Roku devices, you can enjoy all their great stuff without breaking the bank.
Whether it's a thrilling game-winning touchdown, a stunning last-minute goal, or an uplifting underdog victory, NBC Sports captures and delivers these moments. Plus, you can enjoy live games, match highlights, pre-match analysis, and previews of upcoming events by choosing a Roku device. And that's not all – you can also stream documentaries and interviews after the matches. It's an immersive experience all the way!
To get all this entertainment, you just need to activate the NBC Sports channel on Roku. Don't worry; we'll guide you on how to watch NBC live on Roku in this blog post. It's the perfect way to stay up-to-date with the latest games and news.
Watch NBC Sports on Roku: A Step-by-Step Guide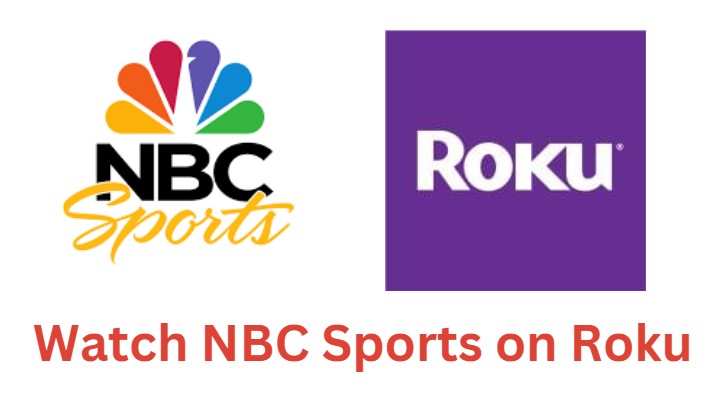 To begin watching NBC live on Roku, you have two different methods to try out:
For cable users: Directly add or install the NBC Sports channel on your Roku device.
For non-cable users:

Use third-party services such as Youtube TV, Hulu + Live TV, Sling TV, or Fubo TV.
To give you a clear understanding, we'll describe both methods in a step-by-step manner. So, keep on reading, guys!
How to Install NBC Sports on Roku Devices?
To add/install NBC Sports on Roku devices, follow these simple steps:
Start by turning on your Roku device and accessing the home screen.
Scroll down and select "Streaming Channels" or "Channel Store" from the left sidebar.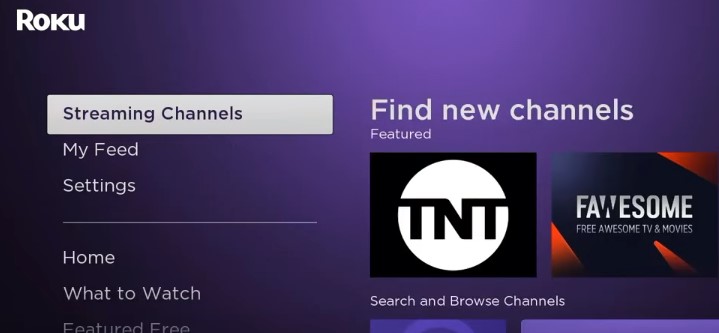 Click on "Search Channels" to look for the channel you want.
Next, type in "NBC Sports" using the on-screen keyboard.
Now select the Add Channel option.
Once installed, go back to the home screen, and you'll find NBC Roku Channel in the list.
That's it! Now you can enjoy your favorite games and sports events right from the comfort of your home.
Related Post: NBC Sports on LG Smart TV
How to Activate NBC Sports on Roku?
Once you've successfully installed NBC Sports on your Roku device, the next step is to activate it. This will grant you access to exclusive coverage of major sports events and leagues. Here's a simple guide on how to activate NBC Sports on Roku devices:
Ensure your Roku device is connected to a stable internet connection.
Open the Roku channel store and find the NBC Sports channel.
On your TV screen, a unique activation code will be displayed. So note down it.
Visit the NBC Sports activation website: nbc.com/nbcuniversalfamily/activate.
Enter the activation code shown on your TV screen.
Finally, sign in using your cable or satellite provider credentials.
Hurray! NBC Sports is now activated on your Roku device, and you can start watching sports content. Enjoy!
You may Read: Watch NBC Sports on PS4 & PS5
How to watch NBC Sports without Cable on Roku?
If you're not keen on using an antenna or broadcast channels, Roku offers a fantastic alternative with its add-ons and other streaming OTT apps. You can save hundreds of dollars by opting for cord-cutting and using these amazing television streaming services.
Similarly, one of the main reasons to choose Roku is the wide array of benefits it offers. Along with NBC Sports, you gain access to various popular and exclusive channels through these television services.
So, let's take a look at how to add any of these television streaming services to Roku in general. The following are the simple steps:
To get started, connect to your Roku device and turn it on. 

Click on the "Streaming channels" tab on the home screen. 

Now, look for the streaming service you want to add. 

Find it and then press the "Add Channel" button. 

That's all! Enjoy the services of your chosen OTT app after it has been added! 

Following that, make sure you sign up for a free trial or a paid subscription
1) Hulu + Live TV
One of the famous live-streaming platforms, Hulu TV is a great option to watch movies, live channels, and much more. You can catch over 90+ live channels as well as Hulu originals, kids favorites, web series, and other streaming content.
With the added benefits of unlimited DVR and hassle-free streaming, Hulu TV stands out as the best-in-class app for watching NBC Sports on Roku.
2) Youtube TV
As the largest OTT platform, Youtube TV offers access to major networks, including NBC Sports, CBS, ABC, FOX, ESPN, and more. You can watch live content from over 85+ networks on your big screens with their affordable pack.
Furthermore, Youtube TV allows you to create up to 6 unique profiles for family members. You can also take advantage of a 7-day free trial to find the ideal cable replacement. It's an excellent way to get a feel for the service before committing to a subscription.
3) Sling TV
If you're looking for a budget-friendly way to watch your favorite sports, Sling TV is a great option. Also, you can get access to NBC Sports and 50 other channels in its exclusive Sling Orange+Blue package. With the ability to have 4 simultaneous streams and no hidden fees, you can definitely go with it.
Please note that while the Sling Orange pack does not include NBC, it does offer Disney and ESPN in its lineup. So don't wait more, indulge in over 120,000 binge-worthy series and live channels on Sling TV.
4) Fubo TV
Fubo is another excellent choice for streaming NBC Sports, providing comprehensive coverage of local, national, and international sports events. It allows you to watch popular sports such as the NFL, MLB, FIFA World Cup, La Liga, UEFA Champions League, Serie A, and NBA.
What's more, Fubo offers an affordable plan covering modern sports content and over 150+ channels. Hence, add Fubo, the best sports-centric streaming service, to your Roku device to get NBC Sports.
List of Sports Events to Binge-Watch on NBC
NBC Sports hosts some of the most widely-watched and entertaining sports events from around the world. If you're a sports enthusiast, NBC Sports on Roku is tailor-made for you. So, without any delay, let's explore the sports events you can binge-watch on NBC during your leisure time.
NHL
Olympics
Tour de France
PGA Tour
French Open
The Kentucky Derby
United States Football League
IndyCar Series
Monster Jam
MotoGP World Championship
WWE Raw & WWE NXT
Super Cross
Ryder Cup
Track and Field
Santa Anita Derby
Many more…
FAQs
1) Do I need a cable subscription to watch NBC Sports on Roku?
Yes, you'll need a cable/satellite subscription or a subscription to a supported streaming service to watch NBC Sports Live on Roku. On the other hand, some on-demand content may be freely accessible without authorization.
2) How to watch NBC Sports without cable for free?
You can watch NBC Sports without cable on Roku by using various platforms like Youtube TV, Sling TV, Hulu TV, and Fubo TV.
3) Is NBC Sports available on all Roku models?
NBC Sports is available on most Roku models, including Roku players and Roku TVs. To be sure, check the Channel Store or NBC Sports website for compatibility.
4) How to watch NBC Sports on Roku outside the U.S.?
NBC Sports is primarily available for viewers within the United States. If you're abroad, consider using a VPN service to access NBC Sports from outside the U.S.
5) Why NBC Sports channel is not loading or responding on Roku?
If you encounter buffering or non-responsiveness on Roku, it could be due to a temporary glitch. Try closing the channel, restarting your Roku, or reinstalling the NBC Sports channel. If the issue still persists, contact the customer care team for more assistance.
Conclusion
In conclusion, we talked about some amazing cord-cutting solutions that can help you save a lot of money. With that, you can seamlessly watch NBC Sports on Roku and save 50-60% of your budget compared to cable TV. Hence,  follow this guide to install NBC Sports on your Roku devices and enjoy a wide range of sports anytime you want!