The following guide will show you how to fix Max Black Screen Issue. HBO Max is now Max, and with this change comes a slew of content from Discovery networks, plus new exciting originals. It also gets a new revamped interface that puts it closer to other streaming giants in content discovery.
However, since its recent debut, there have been mass reports of Max being plagued with bugs and glitches. So things can't get more frustrating than getting on board to binge that new show on Max you've been excited for – only to be interrupted by the fact that the app or website doesn't load and show a black screen.
But that isn't the end of the world. After browsing through dozens of community forum threads and testing various suggested remedies, we've compiled this guide to help you resolve the Max black screen issue.
Whether you use Max on your mobile device, TV, or computer, you'll find the tried-and-tested troubleshooting steps for your platform below.
Max Black Screen – Quick & Easy Fix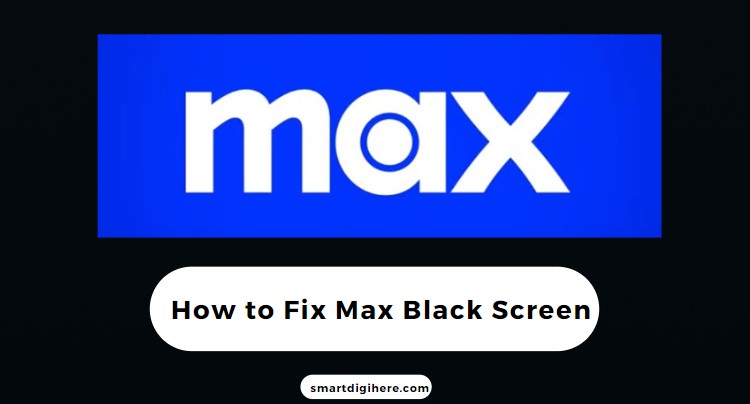 1. Restart Your Device
Restarting your device can often resolve software issues that may be causing the black screen problem on Max. It's a simple and effective solution that only takes a minute or two.
To reboot your phone or tablet, long-press the device's Power button until the Restart or Reboot option appears. You may have to press the Power and Volume+ or Volume- keys to bring up the power menu. For iPhone or iPad, wait ten seconds after powering off your device and turn it back on.
On a Smart TV device like an Android TV, Apple TV, Amazon Fire TV, or Roku, navigate to Settings > System / About / My Fire TV > Power menu and select Restart. Alternatively, unplug your TV or streaming device, wait 20 seconds, and plug it back in.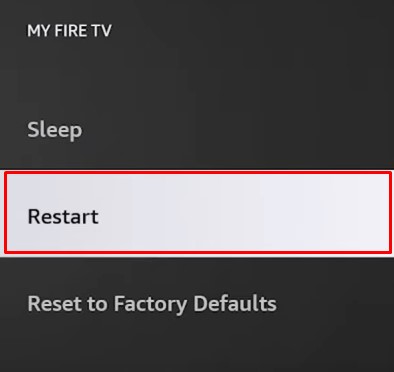 Upon rebooting your device, launch the Max app and see if it has fixed the problem. If you're using a PC or laptop and see a black screen on the max.com website, close your browser, restart your computer, relaunch the browser, and try again. Assuming it didn't work, move on to the next fix.
2. Update Max
You're more likely to run into the black screen issue if you have an older version of the Max app installed on your device. Updating it ensures a more stable experience with lesser bugs and fixed issues.
On your Android or iOS device, open the Play Store or App Store and search for "Max." If there's an app update pending, choose Update. The same applies if you have an Android TV or Apple TV box. It's a similar process for other streaming media devices like Fire TV, Roku, and Smart TVs from LG, Samsung, Vizio, etc.
Anyone facing the black screen issue on max.com on their computer should ensure they're using an up-to-date version of a supported web browser, i.e., Chrome, Firefox, Edge, and Safari.
3. Update Device Software
Updating Max seems to resolve the issue most of the time, so you should be good to go back to streaming your favorite titles again. But in case it doesn't, we also recommend checking for device software updates and installing them, if available.
To do so, head to your device's Settings menu and look for the Software Update or equivalent option under the About, General, System, or Support submenu. Running the latest software/firmware version ensures maximum compatibility with apps on your device.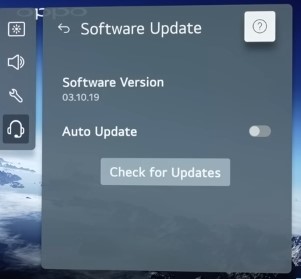 4. Test Your Network Connection
A slow or unstable connection can result in the Max app not loading any content. It may be why you're seeing a black screen instead. You can identify potential network-related issues by testing your connection, then take appropriate actions to resolve the problem.
Start by downloading an internet speed test app from your device's respective store or using the built-in network testing tool (usually accessible from Settings > Network) to check your internet speed. Wait for the speed test to complete. It'll measure your download and upload speeds and ping or latency. Pay attention to the download speed results.
Ideally, your connection should have a download speed of at least 5 Mbps for streaming Max in standard-definition (SD), 10 Mbps for high-definition (HD), and 25 Mbps or faster for 4K Ultra HD content. Should your connection speed falls below the recommended thresholds, perform the following to improve it:
Move your device closer to your Wi-Fi router or modem to ensure a stronger signal.
If it's an option, connect your streaming device to your router's LAN port via an Ethernet cable instead of a wireless connection.
Disconnect any devices that may be consuming a significant amount of bandwidth to reduce activity on your network. It'll allow your streaming device to use as much data as possible for loading and streaming content on Max.
Restart your router or modem to refresh the connection. The easiest way is to unplug the power cord, wait for 20-30 seconds, and reconnect it to the outlet.
Consider upgrading your internet plan or contacting your internet service provider (ISP) for technical assistance.
Apart from the following, try using Max on another device on the same network. It's to determine whether the black screen problem is internet or device-specific.
5. Clear App Cache & Data
Clearing the app cache and data for Max has helped fix the Max black screen issue for several users. It's likely some corrupt or conflicting temporary files that may be causing the problem. This step is particularly relevant for mobile and connected TV devices running the Max app.
On your Android phone or tablet, go to Settings > Apps and search for Max. Select Storage or Storage & cache (varies between Android versions), then tap Clear cache. Now launch the Max app and see if it loads to the Home page. Otherwise, return to the Max app info screen and choose Clear data or Clear storage. It's more or less the same process if you have Android TV or Fire TV device.
If visiting max.com from your computer, try clearing your browser cache, cookies, or site data. Simply navigate to your browser's Settings page and type "Cache" or "Cookies" in the search bar, then follow the on-screen prompts.
Note clearing app or site data will log you out of the Max app or website and reset any locally stored settings or preferences. However, your account info, profiles, and watch history won't be affected. If the black screen issue persists, move on to the following workaround.
6. Delete & Reinstall Max
If you're still getting the black screen despite following the previous troubleshooting steps, reinstalling Max on your device is your last resort. It can help resolve any potential issue that may have occurred from conflicting updates or corrupted app data.
Note: Deleting Max will remove it from your device alongside locally stored app data or settings. However, your account information, watch history, profiles, or subscriptions won't be affected, as these are synced to your Max account.
On most devices, it's as simple as navigating to the Settings > Applications screen, searching for the Max app, and selecting the option to uninstall it. The wording may vary depending on your device's operating system. Confirm the action when prompted and wait for Max to be removed.
If you have a Smart TV device, it can be done by highlighting the Max app icon on the Home Screen, pressing the Options button (or long-pressing the Select button) on the remote, and selecting the Uninstall option.
After you successfully uninstall Max, go to your device's app store and look for "Max" in the catalogs or using the search function. The actual steps vary depending on your device and model. But once you find the streaming app, tap or click the Download, Get, or Install button on the app's preview page and wait for the installation to finish.
Once the installation is complete, open the Max app on your device. Hopefully, instead of being stuck on a black screen, the app will allow you to sign back in with your account credentials and stream your favorite content again.
Final Words
Not being able to access or stream the movies and shows you're paying a hefty monthly fee for can be a nuisance and downright frustrating. But don't let Max's black screen issue stop you from enjoying your content, as we've provided you with five step-by-step solutions to help you get back to streaming again.
However, if you still require assistance, we recommend visiting help.max.com, from where you reach out to Max directly via their 24/7 customer support over live chat, call, and email.  They can provide personalized guidance and help you diagnose the Max black screen problem.