NFL RedZone, NFL Network's sister channel, provides a continuous, ad-free, 'whip-around' coverage of Sunday afternoon football games every week of the regular season, for which it has gained immense popularity since its 2009 debut and is now a must-have among gridiron enthusiasts.
From 1:00 PM to 8:00 PM ET on Sundays, RedZone simulcasts the most exciting moments from every early and late afternoon NFL game on CBS and FOX. The channel's motto is "Every touchdown, every game," keeping viewers updated on all scoring plays and crucial moments across the league.
RedZone's high-octane coverage makes it particularly popular among Fantasy Football players, enabling fantasy team owners to keep track of their players' performances and monitor key accomplishments from multiple games.
For those looking to stay on top of all the Sunday afternoon NFL action without missing a single touchdown, this guide is for you. Continue reading to learn where and how to watch NFL RedZone on Roku and enjoy its non-stop, commercial-free football coverage.
Watch NFL RedZone on Roku via the NFL App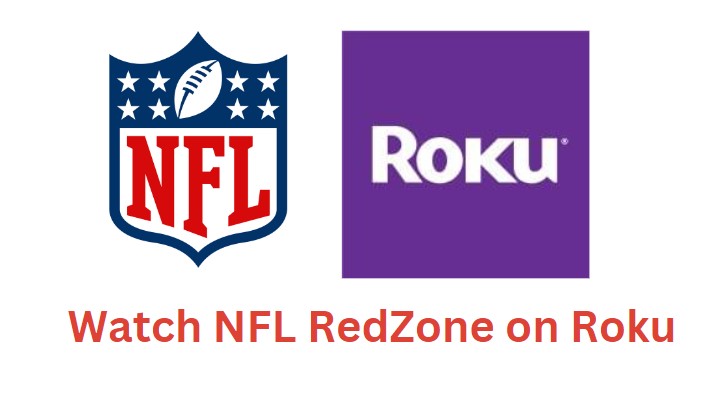 Assuming you're already paying for RedZone with your pay cable or satellite TV package, you won't have to pay for a separate subscription to watch the channel on your Roku device. The easiest way to do so is the official NFL Roku app.
You can add the following app from the Channel Store. It allows you to tune in to the RedZone stream, plus every local and primetime NFL game airing in progress on the channels included in your pay-TV package.
The NFL app is also home to the NFL+ service. However, as previously discussed in our guide to NFL Plus on Roku, the monthly/seasonal plan offers mobile-only live access, with only on-demand replays and highlights for connected TV devices.
Keep in mind that NFL RedZone isn't a part of NFL+. A standalone RedZone subscription is also available via the NFL app, but that's exclusive to mobile devices. Casting and mirroring from phones and tablets isn't possible either.
With the following disclaimers clarified, let's dive into the steps to get the NFL Roku app first, after which we'll show you how to sign in using your TV provider.
Press the Home button on your Roku remote, scroll down the menu using the arrow buttons, and select Store / Streaming Channels.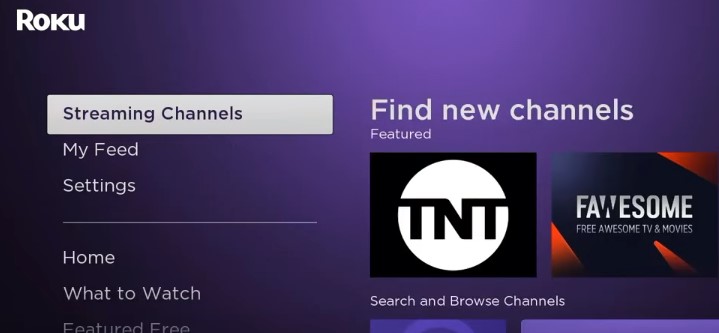 Choose Sports under the "Genres" section of the Channel Store, then find and select the NFL Or go to the Search Channels menu, enter "NFL," and pick the top app in the results.
Select Add channel once you find yourself on the NFL app's information screen. You may need to enter your Roku PIN to continue, but it shouldn't take long.
Once added, select OK, then the Go to channel option. Alternatively, press the Home remote button, scroll to the bottom of your channel grid, and launch the NFL app.
When you land on the NFL app's Home page, follow these instructions to link your TV provider:
Navigate to and select the Profile icon in the upper-right corner.
Scroll down the left-hand side menu and highlight TV Provider, then select Sign in with TV Provider.
Visit nfl.com/activate from your web browser (on another device), enter the code shown in the NFL Roku app, and select Continue.

Pick your TV Provider from the list, then continue logging in with your provider credentials via the third-party authentication site.
After you've signed into the NFL Roku app, return to its Home page, where you can access the live RedZone stream at the top or under the "On Now & Upcoming" carousel.
Watch NFL RedZone on Roku Without Cable
Even if you're no longer a cable or satellite TV customer, you can stream NFL RedZone on Roku without renewing your contract.
Sling TV, one of the many streaming TV providers in the US (and the most affordable), offers RedZone with the Sports Extra add-on when combined with its base Sling Blue or Orange & Blue base plans. In select markets, the base plans also include local stations, where you can watch more NFL games during the regular season.
Then there's Hulu + Live TV, which bundles 90+ channels, including CBS, FOX, NBC, ABC, ESPN, and the NFL Network, giving you all-rounding football coverage. Again, RedZone is available separately with Hulu's Sports Add-on. The base subscription also offers access to the ESPN+ (along with Disney+ and Hulu) service, where you can catch Monday Night Football games.
YouTube TV is another platform offering NFL RedZone with the Sports Plus add-on. Like Hulu, its Base Plan (100+ channels) also carries all the NFL-broadcasting networks for your football fix throughout the season and on to the playoffs.
NFL Sunday Ticket, the out-of-market subscription pass that lets viewers watch every Sunday afternoon football game outside their local markets without regional blackouts, is available exclusively via YouTube TV, with and without NFL RedZone.
Subscribing to the Sunday Ticket with RedZone bundle via YouTube TV has its benefits. For instance, with Multiview, you can watch up to four Sunday afternoon games on the same screen, switch between the game audio, and go fullscreen at any point. It's somewhat like a personalized RedZone experience. Learn more in our NFL Sunday Ticket on Roku [LINK] post.
Hulu and YouTube TV provide unlimited DVR space, so you can schedule recordings for the RedZone channel within the apps and watch later on demand. Sling TV offers 50-hour DVR storage for those wondering. If you have multiple Roku devices in your house, ensure you verify the services' simultaneous stream limits before subscribing.
If you're looking for more cable alternatives for watching NFL RedZone on Roku, FuboTV's Pro plan with Sports Plus add-on and Vidgo's Premium package are worth checking out.
Note:
Every live TV service discussed above is available natively for Roku devices on the Channel Store. You can use their official streaming apps for watching RedZone. However, logging in to the NFL Roku app with your streaming provider (as highlighted earlier in this guide) remains an option.
End Zone
Above, we've shown you how to watch NFL RedZone on Roku, with and without cable. Once again, it's worth noting that the RedZone channel airs only two slates of football match-ups on Sunday afternoon.
If you're also looking forward to watching the Sunday night game, along with the rest of the primetime football on Monday and Thursday of every week of the NFL regular season, we strongly recommend going through the following guides: