ITV's new streaming platform ITVX is here. With that comes a massive on-demand catalogue of box sets and blockbuster movies alongside themed live channels, all of which users across the United Kingdom can enjoy for free. Some of the hottest and most highly anticipated ITV original shows have already begun dropping on a weekly basis.
Besides phones, tablets, and computers, you can watch ITVX on an extensive lineup of Smart TVs and streaming players. If you have a Hitachi Android TV or another model with built-in Freeview Play, you can enjoy ITVX's offerings too, including the latest comedies, dramas, true crime thrillers, reality and game shows, and more.
The following guide explains all you need to know about ITVX on Hitachi Smart TV. We've provided detailed instructions on how to install/activate ITV's streamer app on Hitachi TVs running on different Smart TV platforms.
Get ITVX on Hitachi Android TVs
Provided you own a Hitachi Smart TV that runs Android TV, you should be able to watch ITVX, as it's officially compatible. All Hitachi Android TVs are Freeview Play-certified, meaning viewers can stream from all the UK catch-up and streaming services like BBC iPlayer, All 4, My5, POP Player, UKTV Play, and ITVX.
Previously, most Hitachi Android TVs came preinstalled with the older ITV Hub app. Assuming yours always has internet access over Wi-Fi or LAN, the ITVX app might have already replaced ITV's discontinued app. However, if that's not the case, you must download the updated app manually from the Google Play Store using these steps:
Press the Home button on your Hitachi TV remote to go to the Home screen.
Use the remote's navigation buttons to navigate to the Apps Or, simply hold down the Home button.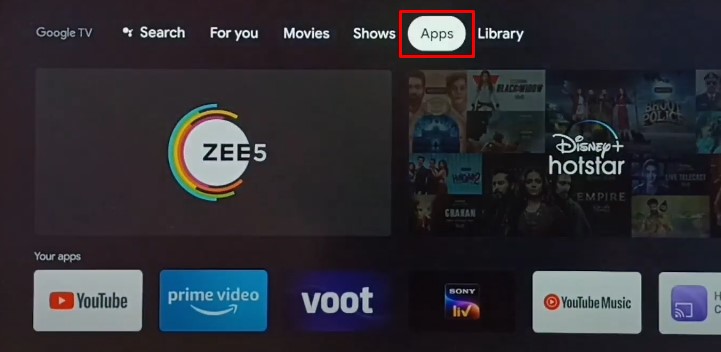 Scroll down, highlight Google Play Store, and then press the Select or OK button on the remote.
Head to the Search tab and type "ITVX" by clicking the individual letters on the on-screen keyboard.
Choose ITVX from the results. It'll lead you to the app's preview page. Click the Update or Install
To open ITVX on your Hitachi Android TV, hold the remote's Home button and scroll to the bottom of your "Installed apps" list. If you had ITV Hub installed earlier, go to its spot on the list, and you should see that ITVX has replaced it.
For quicker access to ITVX, highlight the app icon in the Apps menu and hold down the Select or OK button on your remote. After that, click the "Add to favourites" option. Now on your Home screen, you should be able to launch ITVX immediately from the top "Favourite apps" row.
Get ITVX on Hitachi SmarTVue TVs
Like nearly every other TV manufacturer in the UK, Hitachi Smart TVs use their proprietary software besides just Android TV. It's known as SmarTVue and is compatible with various streaming apps like Netflix, Prime Video, Rakuten TV, iPlayer, All 4, My 5, and YouTube.
Most Hitachi SmarTVue models also have built-in Freeview play, meaning users can watch ITVX without an external device. The apps also update automatically, so you won't have to do anything. Simply connect your TV to the internet, press the Home button on the remote, and select ITVX from the floating app carousel.
Alternatively, open the Freeview Play app or tune into Channel 100 on your Hitachi SmarTVue TV and choose ITVX from the top apps row.
For those who still see the older ITV Hub app, go to the Settings menu and look for "Check for Firmware Updates" or a similar option. Your SmarTVue TV may also prompt you to "Update", which you should accept to ensure it's running on up-to-date software and is eligible for the ITVX app update.
How to Activate ITVX on Hitachi Smart TV?
The activation process for ITVX on either type of Hitachi Smart TV is the same. First, you must register for an ITVX account, which you can do from the mobile app or the itv.com website.
If using the website, click the Account icon at the top-right corner and select Register Now. The registration will take you through a few steps that involve entering your email address and personal information, setting up a password, and verifying your email.
You can subscribe to Premium if you want an ad-free experience and watch BritBox shows. However, it's optional, and you can continue with the free tier that allows you to stream 10,000+ hours of content with adverts in between.
After creating your ITVX account, follow these instructions to activate ITVX on your Hitachi TV:
First, open ITVX from your Hitachi Smart TV's Home screen or the Freeview Play interface.
Go to the app's Settings menu by clicking the cog icon in the left-hand sidebar.
Click where it says "Sign in". The app will present you with two sign-in options: You can either sign in from another device or use the on-screen keyboard to type your login credentials. We recommend going with the first option as it's easier.
Once ITVX on your Hitachi TV gives you a pairing code, head to the ITVX activation site (itv.com/watch/pair) from your mobile or computer and sign in (if not already).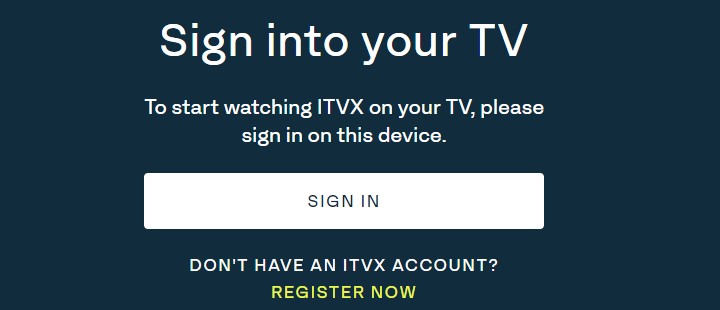 Finally, enter the pairing code and click Continue. After a few seconds, the TV app will ask you to choose your ITVX profile.
And that's how you activate ITVX on Hitachi Smart TV. At the time of writing, ITVX's Live TV feature is unavailable for eligible Hitachi SmartVue models like most other Smart TVs with Freeview Play built-in. With that said, you don't need to worry about not getting access to the live ITV and FAST channels if you have a Hitachi Android TV.
Conclusion
ITV's new video streaming app brings lots of improvements over ITV Hub, including but not limited to an expansive box set catalogue, a rotating selection of movies, themed linear channel feeds, and a new, more accessible user interface. ITVX on Hitachi Smart TV is free, so it's worth a shot if you're looking for more binge-worthy programmes to enjoy on the weekends.
For those who own a Hitachi Android TV with Chromecast built-in, we recommend checking out our guide to cast ITVX. It's so that you can seamlessly stream content on your big screen from your phone, tablet, or laptop without picking up the remote.