When a big chunk of the NFL regular-season schedule involves matches hosted on Sunday afternoons, you know it's a special day for football fans. And what better way to ensure you don't miss out on the crucial moments from all these games than NFL RedZone?
In gridiron, a "Red Zone" refers to the area at either end of the football field between the 20-yard line and the goal line, which is considered critical for defense. The premise of the NFL RedZone channel hangs onto this.
Whenever any team playing in a Sunday afternoon match enters the red zone, the channel switches to the live look-in of that particular game's telecast, attempting to give viewers a chance to catch a potential touchdown or field goal. Despite the channel's branding, a team doesn't necessarily have to be inside the red zone to be featured within the "whip-around" coverage as long as they're crucial to the match's outcome.
Host Scott Hanson has guided viewers through seven hours of non-stop, commercial-free RedZone action for over a decade, covering the biggest highlights from every CBS and FOX game live without regional blackouts. His enthusiastic shoutcasting, alongside the channel's simultaneous coverage of up to eight games – significant to Fantasy Football players – add to the appeal of these special game-day exclusive Sunday broadcasts.
However, RedZone is quite understandably a premium sports channel, discouraging football fans on a budget from tuning into these high-octane NFL telecasts. That's also what brought you here, as you're wondering whether it's possible to watch or stream NFL RedZone for free. We've prepared this guide to give you a definite answer.
Can You Watch NFL RedZone For Free?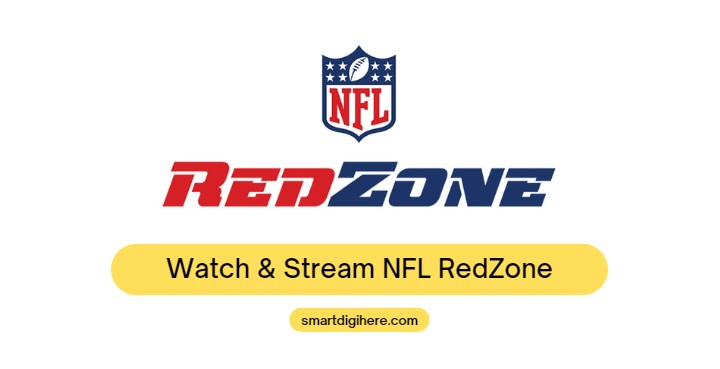 There's no way to watch or stream NFL RedZone outside a premium subscription, at least when strictly speaking within the legal threshold. That said, there are plenty of ways you can utilize the limited-time trials offered by several streaming services carrying the live RedZone channel.
Typically, only new users are eligible for a free trial on a particular service and for one time – meaning if you have multiple email addresses to spare, you can continue to enjoy their offerings indefinitely – or at least until the service decides to pause offering free trials.
Additionally, plenty of banking apps allow temporary virtual payment methods to be created, so your real credentials remain anonymous, and the services can't block you from signing up for multiple accounts. Privacy.com is among the best options, though feel free to do your own research.
The process somewhat goes like this: You create an account with fresh new details, opt for the plan with the free trial applied, and link your payment method to start the subscription. At the end of the trial period, you go to your account settings for the cancellation to avoid getting billed the full subscription price.
And just to be on the safe side that services don't put your IP address on the blacklist, you can use a VPN or Virtual Private Network client to connect to an anonymous server and mask your real identity on the web every time you sign up for a different email.
Now, the legality of this workaround is debatable, but for any football fans done spending on subscriptions for the month, this is the only potentially "genuine" way to watch NFL RedZone for free. As for which streaming apps and subscriptions (with a free trial) offer the live NFL RedZone channel, we've highlighted them in the following section.
Which Streaming Services Carry RedZone?
NFL RedZone isn't available as a standalone streaming channel. However, the newest and most affordable way to access the live RedZone stream is via NFL+ Premium ($14.99/mo), available for a 7-day free trial for new subscribers. The standard NFL+ plan doesn't carry RedZone, for those wondering.
Besides, NFL+ Premium provides access to the live NFL Network channel, full replays of every regular-season game, including in- and out-of-market Sunday afternoon games, and on-demand studio show episodes and documentaries – ad-free. And on phones and tablets, it even allows you to watch the entire NFL season, all the way leading to the Super Bowl live.
There's also FuboTV and YouTube TV offering up to a 7-day free trial for eligible users. Both services carry NFL RedZone. On FuboTV, you can start the free trial for the Ultimate plan, which offers 200+ channels and pre-includes NFL RedZone. For YouTube TV, you'll have to add Sports Plus on checkout for the YouTube TV Base Plan membership.
When signing up for the free trial on either service, make sure you set a reminder for when it runs out, so that you don't forget to cancel beforehand. Otherwise, prepare to be charged a hefty, non-refundable amount for the monthly subscription.
On Which Devices Can I Watch/Stream NFL RedZone For Free?
Pretty much every phone, tablet, web browser, smart TV, game console, and streaming media player compatible with the above-mentioned services. We have plenty of guides offering step-by-step instructions to access NFL Plus on various devices, for instance, LG, Samsung, and Sony Smart TVs, Apple TV, Firestick, and Roku. You may also check out the following for more details:
RedZone Round-Up
It's simpler than ever to enjoy RedZone's whip-around coverage of the Sunday afternoon football games during the regular season without a traditional cable or satellite pay-TV subscription. However, your options to watch or stream NFL RedZone for free are vastly limited, regardless of which we've provided alternatives in this guide.
A final important note: If you're already subscribed to NFL RedZone as part of your existing cable or satellite TV package, you can stream this channel at no extra cost using the NFL app on your smartphones, tablets, and connected TV devices. You just need to locate the option to sign in with your TV provider buried within the app's Profile or Settings screen.